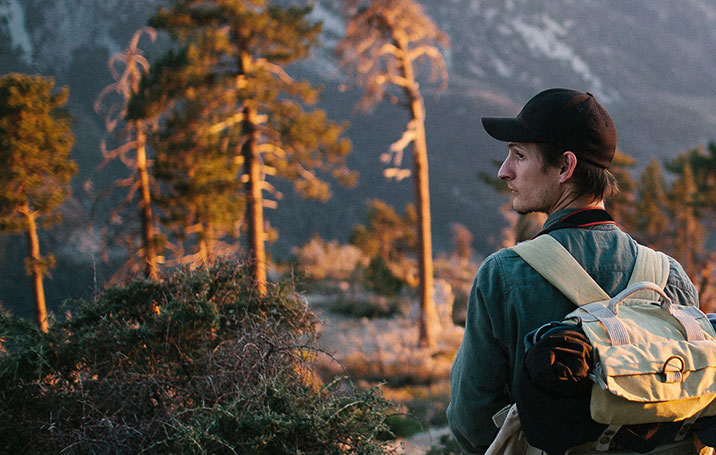 He used Pinterest to explore new campsites
Join Pinterest to discover all the things that inspire you.
50+
billion Pins
to explore
15
seconds to
sign up (free!)
Oh, Friends
Pets Peeves, Laugh, English Lessons, Pet Peeves, Life Lessons, Funny, Grammar Lessons, Ross Geller, Friends Quotes
Grammer lesson via Ross Geller. Well said, Ross! Biggest pet peeve!
Mini English Lesson 101 // F•R•I•E•N•D•S
A life lesson from Ross
This always makes me laugh!
Grammar lesson via Ross Gellar- definitely my biggest pet peeve
Grammer lesson via Ross Geller so funny! haha love that show
THANK YOU ROSS, friends quote and a grammar lesson? Yes please!
Chandler Bing everybody Hahaha
Laughing, Chandler Friends, Giggl, Chandler Bing, Funny Stuff, Humor, Favorite, Guys Like Girls, Friends Quotes
Chandler #FRIENDS #LIFECommunity #Favorites From Pin Board #38
Chandler Bing everybody, hahaha, I laugh every time
Giggle... Oh chandler!
#Chandler #Humor #Funny #FRIENDS
Best show ever. Love Chandler! FRIENDS quote
Oh Chandler
Funny Pictures, Baby Caterpillar, Chandler, Funny Stuff, Humor, Friends Tv Show Memes, Things, Eyebrows, F R I E N D
pahahahaha!!! that was funny, good thing Chandler could fix it
Joey's eyebrows~ 'It's like a baby caterpillar chasing its mama." -Chandler
YES! F R I E N D S
Oh Chandler..... Funny Pictures Of The Day – 81 Pics
Oh Chandler, I love your humor
Chandler
Spirit Animal, Friends Tv, Chandler Friends, Hard Time, Chandler Bing, Sarcastic Comment, Totally Me, Friends Quotes, 44 Reasons
friends quotes tv - Google Search
#chandler #friends #TVshow #funny #gif not good at advice but can give you a sarcastic comment
And since your default is sarcasm, you have a hard time turning it off when others need you to.
44 Reasons Why Youre Chandler Bing. - Ohh yeah, I am definitely Chandler. He is my spirit animal xD
Can I interest you in a sarcastic comment? - 44 Reasons Why Youre Chandler Bing
I love Chandler
Laughing, Quotes, Friends And Laughter, Chandler And Joey, Chandler Friends, Chandler Bing, Funny, Movie, Leaf Blower
Friends quotes, funny pic
Oh my gosh I love Chandler. friends
No, interestingly enough, her leaf blower picked up - Chandler Bing, Friends
"I got her machine." Her answering machine?" "No, interestingly enough her leaf blower picked up." - Chandler and Joey, Friends
Laugh. Out. Loud. Funny.
Chandler and Joey. It's ridiculous how much this made me laugh. Just love this show
Twitter / friends_quotes1: Chandler: I got her machine Joey: ...
twitter.com
LOVE CHANDLER
Laugh, Friends Tv, Tv Show Quotes, Places, Hawaiian Tropical, Funny Friends, Ross Geller, Sun, Friends Quotes
#14 One of the funniest moments on friends!! I Laugh every time !!
Was that place the sun?
On overdoing it when it comes to vanity. | 33 Hilarious "Friends" Quotes That Will Always Be There For You
One of my favs, Miss Hawaiian Tropic
Chandler Bing, Ross Geller
Community Post: 44 Reasons Why You're Chandler Bing
buzzfeed.com
Why Chandler Bing Is Like The Teenage Girl Inside Of All Of Us
Chandler Voice, Classic Chandler, F R I E N D S, Chandler Bing, Funny, Geeky Things, Weird Stuff, Watches Friends, The Voice
Chandler Bing. Sooo funny
The voice in your head just read that in Chandler's voice.
Classic Chandler Bing I love him!
Why Chandler Bing Is Like The Teenage Girl Inside Of All Of Us Pinning this to my wish list. NEED TO WATCH FRIENDS.
Why Chandler Bing Is Like The Teenage Girl Inside Of All Of Us
buzzfeed.com
love quotes - someones personality makes them beautiful
How you look catches my eye how you treat me gets me interested but your personality... your personality is what I will always fall in love with. #sotrue
When You Fall For Someones Personality, Everything About Them Becomes Beautiful.. So True....
When you fall for someones personality everything about them becomes beautiful. Truth!!
so true. story of my life
It's because their imperfections make them human..and you treasure them for being strong enough to live life by making mistakes. You make it beautiful.
You are beautiful, amazing, fascinating, passionate, handsome, inspiring & I want to learn every crease, line, muscle tone, scar, flaw on your body. Don't leave out the eyes, I want that intent look, a snapshot into your soul...I want to really get to know you. I've never said anything like this before...anything...you amaze me. Your 3 year old emails are less than 10 feet away from me and just reading your font, makes me love you..yes, you...:)
Inspiration, Sotrue, Beautiful, Someone Personalized, Truths, So True, Living, Love Quotes, True Stories
You deserve somebody who makes you look forward to tomorrow
Everybody deserves somebody who makes them look forward to tomorrow. #Inspiration #Motivation
So blessed to say I have that man in my life everyday, my bestfriend, my husband !!! I love you, Brent !!!!!
Everybody derserves somebody who makes them look forward to tomorrow. So true!
Love, Quotes
Life, Inspiration, Deserve Somebody, My Husband, Looks Forward, So True, Love Quotes, 30 Years, You Deserve
Never give up on someone that's totally worth it!!!
I will never give up. Please feel the same way. I can't stop thinking of you and I find myself always wondering if you are thinking if me. My heart feels like it is crushing out of my chest. Waiting to hear from you is killing me. I wonder if you have fallen asleep, or if you are just too busy for me. I love you!
Sweet Nothings, endearments to your loved ones. Working on yours this week? At a loss for the right words? Thinking of what to say to express your true feelings sometimes can be a challenge - trust us, we know. So we've collected a few of our favorite lovable quotes and famous sayings whether for your love, family,…
#quotes #inspire #love #nevergiveup #think #cutequote
Quotes About Crushing On Someone | never give up #someone #love #you #cant stop thinking #quotes #crush ...
Stop Thinking, Thinking Of You, Quotes, Thinking About You, So True, Worth It, Never Give Up, Sweet Nothings, Nevergiveup