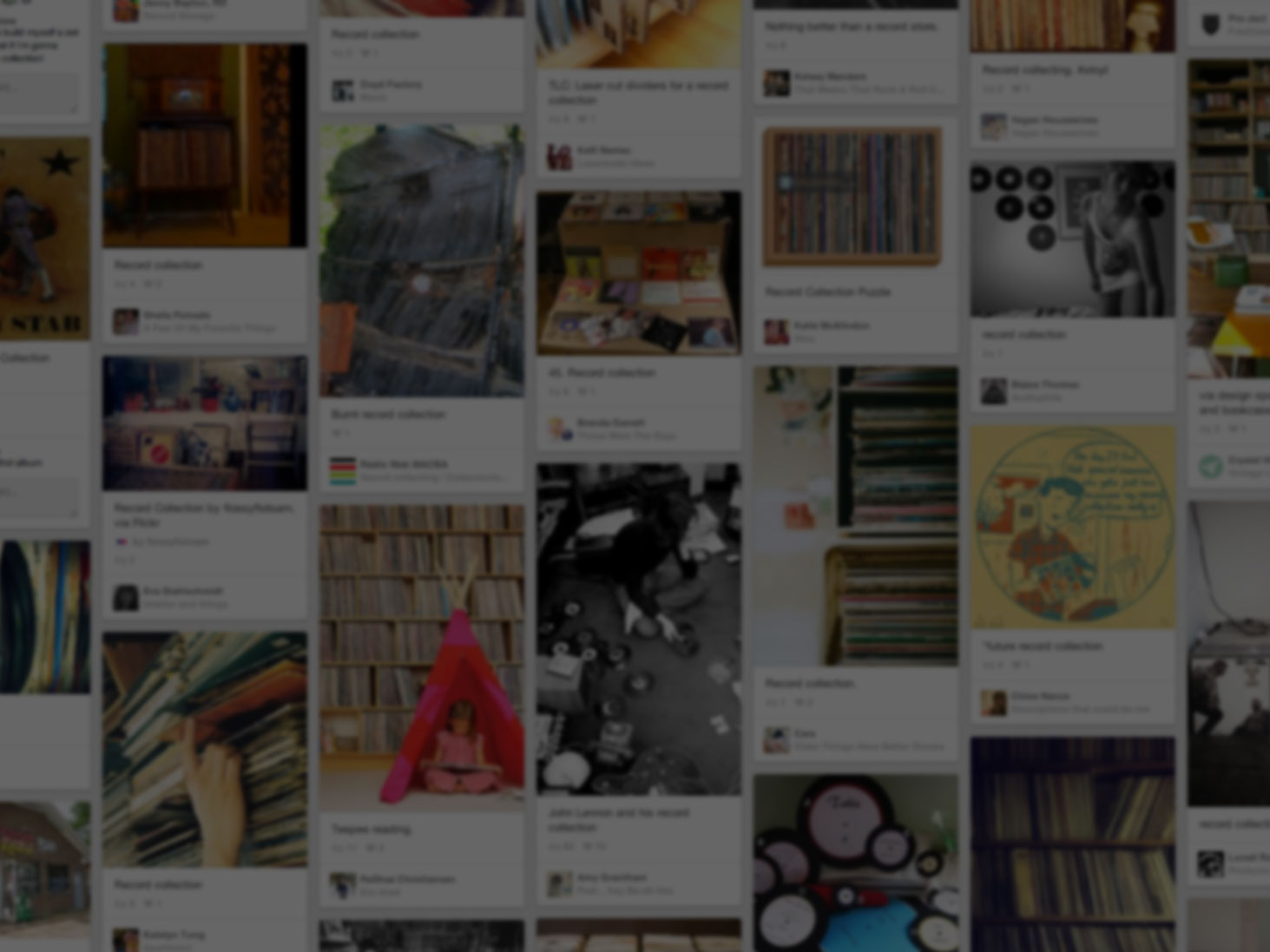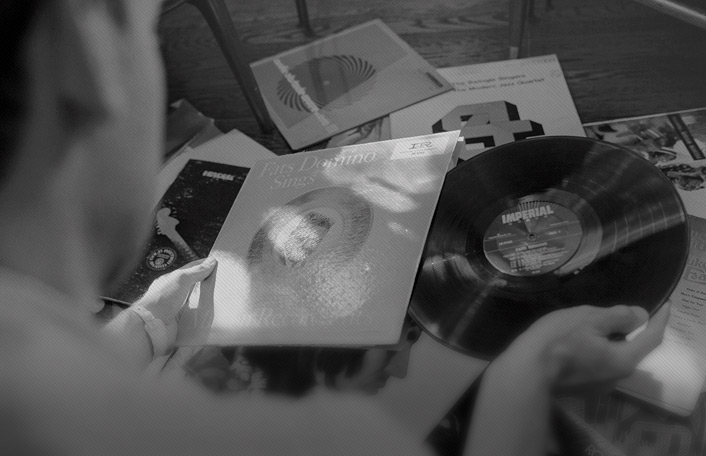 He used Pinterest to start his collection
Join Pinterest to find (and save!) all the things that inspire you.
50+
billion Pins
to explore
15
seconds to
sign up (free!)
Back to
Tablón de Juanfran
Tablón de Juanfran
Kiwi eggs #packaging
Kiwi Eggs, Creative Packaging Design, Design Handbags, Gentle Sex, Design Galleries, Packaging Idea, Eggs Packaging, Design Concept, Design Archives
Kiwi Eggs for Gentle Sex on #Packaging of the World #design #concept
cheap designer handbags on www iwholesaleoutlet com
Kiwi Eggs for Gentle Sex | Packaging of the World: Creative Package Design Archive and Gallery
Kiwi Eggs for Gentle Sex on Packaging of the World - Creative Package Design Gallery
Strange [read: sexist] copy supposed to target/honor/??? women in a corporate gift, but still a fun and playful packaging idea for fruit.
Horror twilight years
Sweets Home, Old Age, Darth Vader, Darthvader, Federico Chiesa, Movie Character, Stars Wars, Horror Movie, Starwars
HORROR VACUI by Federico Chiesa - Old #darthvader , via Behance
Brilliant! 80's film villains in old age? Darth Vader, Freddy Kruger; love the imagination here... #starwars
Aging 1970′s and 80′s Horror Villains by Federico Chiesa Italian commercial photographer Federico Chiesa has developed a series picturing the aging horror stars from cult films of the 1970′s and 1980′s. with the assistance of carolina trotta for makeup, styling and special effects, villains from iconic films such as a 'nightmare on elm street', 'the shining', 'friday the 13th', 'star wars', and 'halloween' have been imagined in their old age.
What sci-fi and horror movie villains would look like in their old age.
home sweet home
aged horror movie characters
10 Cosas que necesitas saber de las renovadas #Facebook Pages
Marketing Strategies, Social Media Marketing, Digital Marketing, Website, Web Site, Revamp Facebook, Web Design Layout, 10 Things, Socialmedia
www.Directly.me - the worlds first anti social networking website!
Want help with digital marketing? To get free Facebook Marketing Strategies videos, go here: https://www.facebook.com/digitalmarketingblueprint/app_100909093340618
10 Things You Need to Know About Revamped Facebook Pagessocial media infographics social media What you need to know about Facebook Pages changes social media singapore social media marketing singapore Revamped Facebook Timeline New Facebook Timeline Facebook Pages Changes Facebook covers Changes to Facebook Pages that you should know Changes from Revamp Facebook Page 10 Things You Need to Know About Revamped Facebook Pages
10 things you need to know about revamped #Facebook pages #SocialMedia
Pig Cooking from MoMa store
Cooking Lids, Inspiration, Moma Stores, Pigs Cooking, Pot Covers, Piggy Pot, Piggy Faces, Products Design, Gifts Idea
Inspire me now
piggy pot cover absolutely want this
Pig cooking lid from MoMA store. $24.00
London 2012
Toilets Paper Tube, London2012, London 2012, Rachel Whiteread, Olympic Poster, 2012 Olympic, Olympic Rings, Olympic Games, Rachelwhiteread
http://www.nuffield.ox.ac.uk/artcommittee- Rachel Whiteread. London2012
London 2012 Olympic Poster by Rachel Whiteread. Entitled LOndOn 2012, a pattern of overlapping rings in Olympic colours. The rings are based on the Olympic rings symbol but also represent the marks left by drinking bottles or glasses. They act as memories of a social gathering such as athletes in the stadium during the opening ceremony or the spectators of the Olympics.
Olympic: Share this print of the London 2012 Olympic Games poster by Rachel Whiteread, and then have your students make one by dipping the end of 5 different toilet paper tubes into the various colors .:-)
RachelWhiteread. LOndOn 2O12.
Save the world!
Laughing, Illustrations, Doodles, Heng Swee, Funnies Photo, Graphics Design, Lim Heng, Funnies Stuff, The World
Funny Photos and Illustrations
I Love Doodle
Lim Heng Swee Humor Illustration (6)
Shave The World!
Mi tarjeta de visita te la atas ¿vale?
Business Card, Amazing Business, Adidas Brasil, Buisi Card, De Adidas, Da Adidas, Ageisobar Adidas, Adidas Ems, Adidas Shoelac
buisiness cards by adidas
One of the sweetest business cards I have seen.
Loja da Adidas em São Paulo tem cadarços como cartão de visitas 01/03/2012 A agência Age Isobar criou um cartão de visitas diferente para a loja da Adidas em São Paulo.  Os dados da loja e o nome do funcionário estão estampados em cadarços.   Uma ideia criativa para divulgação da empresa.
Ageisobar (Adidas)
"Tarjetas" de presentación de Adidas Brasil
Picacku PlayBoy
Originals Concept, Pikachu Playboy 1 Jpg 500 667, Art Schools Chick, Art Design Gadgets, Playboy Pikachu, The Originals, Picacku Playboy, Artschool Dropout
Based on the original concept by Zack Higgins.
Playboy Pikachu. I officially believe nerdiness and sexiness coincide.
London 2012
London 2012, Current Events, Summer Games, Logos Design, Bmx Racing, The Games, 2012 Olympic, Olympic Games, Summer Olympic
"INSPIRE A GENERATION". That's the slogan that's been chosen by the London Olympic games organising committee to fulfil the promise they made when awarded the games to encourage more young people into sport. The games begin on July 27th.
http://www.unicef.org/voy/ Children across the world have their say on current events on this site sponsored by UNICEF with a fine section on "Children and Work."
ugly logo -- 2012 Summer Olympics in London
2012 London - XXX Olympic Summer Games
88 years of Olympic Games logo design | From: MyDesignStories.com
London 2012 Olympic Games, BMX Racing, Dream, Goal, Devestation
20 by Xtean
Inspiration 1064, Color Palettes, Bright Colour, Graphics Design Inspiration, Daily Inspiration, Art, Half Sleeve, Poster, Cristian Valverd
Daily Inspiration #1064 | Abduzeedo | Graphic Design Inspiration and Photoshop Tutorials — Designspiration
/ poster
off color palette, but a great abstract geometric with subtle shading to add a softness.
Digital art selected for the Daily Inspiration #1064
Cristian Valverde
half sleeve inspiration
bright colours!
This is for using Comic Sans. You bastard!
Comicsan, Bad Typography, Design Poster, Graphics Design, Nebojsa Cvetkov, Design Gang, Funnies Stuff, Comic San, Bastards
"This is for using comic sans you bastard" by Nebojsa Cvetkovic
Do not Miss Your Target Because Of Bad Typography Audience
This is for using comic sans you bastard #comicsans #font #typography #bookcover #funny
My graphic designer sister would LOVE this! She HATES comic sans! :P
A little humor for the end of the semester - we need it. There are people in my office who still design posters with Comic Sans. Perhaps if I resorted to physical violence, I could remove it from the walls. @cathehs #GR122-OL1-SP13 #GreatDesign #Module12 #pin27
Batman Pixel
Bitman Art, Pixel Art Batman, Pixelart, Heroes Pixelado, Art Prints, Pixel Superhero, Batman Pixel, Pixel Art Images, Pixel Art Formations
Batman pixel superhero
Bitman Art Print
Heroes pixelados
Epi y Blas "minimalizados"
Bas Styles, Blas Minimalizado, Epi Bla, Thom Pastrano, De Epi, Poster, Graphics Design, Graphics Dese, Erni
Posters minimalistas de Epi y Blas
epi y bas style
Epi y Blas Posters by Thom Pastrano
bert and ernie again