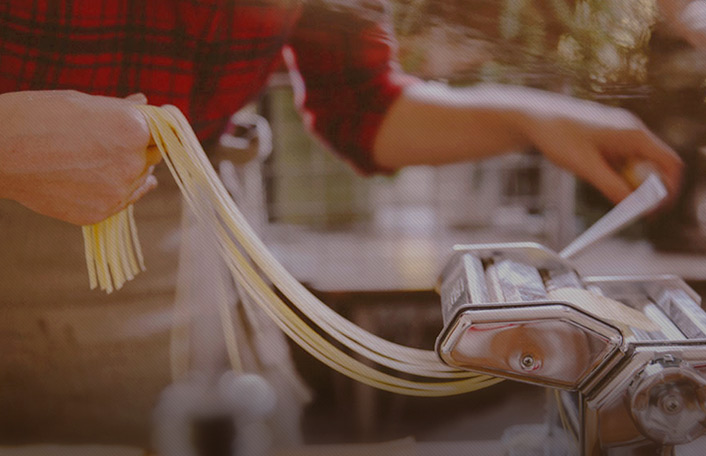 Discover and save millions of hand-picked recipes
Join Pinterest to find (and save!) all the things that inspire you.
50+
billion Pins
to explore
15
seconds to
sign up (free!)
50+ Ways to Tie a Scarf
Ties Scarves, Scarfs Knot, Good To Know, Ties A Scarfs, Outfit, Scarfs Ideas, Scarfs Ties, Wear A Scarfs, Wear Scarves
50+ Ways to Tie a Scarf. I love to wear scarves and am always looking for new ways to use them. This site has dozens of ideas to help you match any outfit.
Always good to know! 40 Ways to Tie a Scarf
50+ Ways to Tie a Scarf. Ideas to help you match any outfit.
50+ Ways to Tie a Scarf #scarf #knot
40 Ways to Tie a Scarf. Now I just need to find more outfits that I can wear a scarf with
50+ Ways to Tie a Scarf - I used to wear scarves for work and play. FL is often too hot even for a loose scarf, but every woman should have a repetoire of scarf tying ideas....
Forget 20 Ways / Here's 40/ How to Tie a Scarf, tie scarves
fashion -streetstyle - leather blazer
Stockholm Street Style, Emmanuellealt, Vogue Paris, All Black, Emmanuel Alt, Style Icons, Leather Jackets, Leather Blazers, Emmanuelle Alt
Emmanuelle Alt - all black.
Emmanuelle Alt; street style; leather jacket
Style Icon: Emmanuelle Alt / Blog / Need Supply Co.
Stockholm Street Style: "Emmanuelle Alt" Love this, although I'd probably do a more fitted (faux) leather blazer.
Emmanuele Alt
signature style #EmmanuelleAlt
Keep Anna Dello Russo and her fruit fixation, I much prefer the style of Vogue Paris editor-in-chief Emmanuelle Alt.  Mme. Alt and I have much in common: we both tend toward a slightly androgynous ...
Pinned from
carolinesmode.com
Sydney's the best!
Fall Style, Fall Wint, Color, Cute Outfits, Fall Looks, Stripes Shirts, Fall Outfits, Fall Fashion, Brown Boots
fall fashion: striped shirt, navy blue jacket, jeans, and brown boots! Love it!
great fall outfit: brown boots, grey cords, striped shirt, blazer, chunky scarf
Fall styles #womensfashion #girlyclothes #colorful #style #classylady #whattowear
Fall fashion! cute outfit!
Love this fall look and color combo
striped shirt, blazer with floral cuff detail, khakis, brown boots and a colorful scarf.
Pinned from
weardrobe.com
bright as christmas lights.
Christmas Cards, Christmas Pictures, Engagement Photo, Photo Ideas, Christmas Photo, First Christmas, Christmas Lights, Holidays Cards, Xmas Cards
Christmas photo idea. Would be fun with the kids and dig for Xmas card
Christmas lights-- Great first christmas picture
first christmas card idea or engagement photo
Good Christmas photo idea for " Our First Christmas." Would love to put this on a card and send it out to family members and friends who attended our wedding!
cute holiday card.. My boyfriend loves his Christmas lights.. He programs his lights to Christmas music..
Cute idea, Christmas card, Christmas lights, couple portrait, winter engagement photo idea, pose, posing
Pinned from
haleysheffield.com
happy
Color
i love the colors
Pinned from
wearingitonmysleeves.blogspot.com
.
Outfits, Old Schools, Fashion, Tomboys, Skinny Jeans, Jeans Jackets, Oldschool, Teddy Girls, Girls Style
tomboy inspired FOLLOW ME : c-raze.blogspot.be/ OR www.facebook.com/... #vintage #trends #crazecolumn #fashion #style #fashionblog #edge #feminine #retro #outfits #favorite #cool
teddy girl inspired fashion, skinny jeans
1950s Teddy Girl Style Outfits (4 pic album)
Oldschool
Old School is cool... tomboy
loafers, skinny jeans, jacket, hair. love.
Pinned from
Uploaded by user
camel
Outfits, Ripped Jeans, Fashion, Style, Trenchcoat, Jackets, Camels Coats, Sneakers, Trench Coats
trench coat, ripped jeans, converse . . . totally one of my key spring outfits.
All Denim and Camel Coat - #womenswear #spring #casual #fall #style #outfit #jeans #coat #beige
camel coat + ripped jeans and sneakers
zerrissene Jeans + Trenchcoat, Stilbruch pur!
Ripped jeans & jacket. #denim #fashion #style
Coat love / khaki coat / camel coat / blue jeans / ripped jeans / converse / white converse / aviators / sunglasses / women's fashion / fashion / style
Pinned from
cupcakesandcashmere.com
classy
Makeup Tutorials, Retro Hair, Vintage Hair, Vintage Pin, Hair Makeup, Hair Style, Hair And Makeup, Winter Hair, 40S Hairstyles
retro hair + makeup tutorial
Winter hair and makeup tutorial from Ruche
40s hairstyle
Vintage hair and makeup tutorial
Tutorial: Vintage Pin up make up! I can't wait to try this!
hair style is so do-able
Vintage hair makeup tutorial from the latest Ruche lookbook
Pinned from
shopruche.blogspot.com
cozy
Sock, Flannels, Cozy Winter, Fall Wint, Cozy Outfits, Winter Style, Winter Outfits, Plaid Shirts, Cabins Chic
brown moccasins + socks + khaki skinnies + plaid flannel shirt + hoodie + sweater
winter cozy outfit - love the rolled pants and socks
Cozy winter style.
plaid shirt + chunk sweater + thick socks + moccasins
Tomboy cabin chic, sooo cute with the plaid shirt!
cozy winter outfit; comfy boat-style shoes.