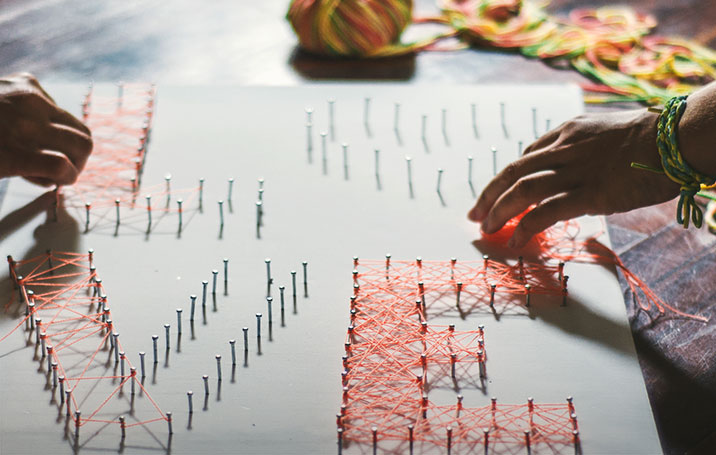 They used Pinterest to find new ways to DIY
Join Pinterest to find all the things that inspire you.
50+
billion Pins
to explore
15
seconds to
sign up (free!)
Back to
Haken eierwarmers
Haken eierwarmers
Easter Egg Cozy Crochet Pattern
Eggs Cosies, Eggs Cozy, Cozy Crochet, Crochet Projects, Free Crochet, Easter Crochet Patterns, Yarns, Super Cute, Easter Eggs
Easter Egg Cozy Crochet Pattern [ Free Crochet Pattern ]
This Easter egg cozy crochet pattern is a super cute way to show off your Easter eggs. They work up so quickly that you can easily make a bunch. And since you only need a small amount of yarn per cozy, they make a great scrapbuster project too! My favorite thing to do is use them as place setting markers for my Easter table. Such a pretty and colorful Spring touch!
Weekly Inspiration- Adorable Easter Crochet Patterns Perfect For Easter Baskets
Easter Egg Cosy
draad en praat...: Keep warm please....!
Warm Plea, Eggs Cozy, Easter Eggs Bunnies, Eggs Free, Bunnies Eggs, Eggs Warmers, Haken Pasen, Free Patterns, Crochet Patterns
Free Pattern
Happiness Crafty: 17 FREE Egg Cozies Crochet Patterns
Bunny egg warmers, free easter crochet pattern. Page translates to English
BabbeBora: eiermutsen haken + patroon
Eggs Hats, Crochet Covers, Haken Breien, Haken Crochet, Eggs Beanie, Crafty Crochet, Easter Crochet, Eiermutsen Haken Patroon, Babbebora
Egg beanies
BabbeBora: eiermutsen haken + patroon - striped egg hats with pompom
Flutterby Patch: FREE PATTERN - Owl egg cosies
Eggs Cosies, Crochet Easter, Knits Eggs, Crafts Idea, Owl Eggs, Free Patterns, Crochet Eggs, Cozy Patterns, Flutterbi Patches
owl egg cozy pattern!!
crochet_4
Haken Enzo, Crochet Il, Crochet 4, Chapeauté Au, Eggs Warmers, Haken Eierwarmer, Crochet Eggs, Chez Bergeou, Crochet
pinkie by littlecottonrabbits, via Flickr
Eggs Cozy, Eggs Cosies, Knitting Patterns, Cotton Rabbit, Bunnies Eggs, Knits Patterns, Easter Bunnies, Easter Eggs, Eggs Cups
Easter Bunny by bunnyknitter
Bunny egg cosy knitting pattern by Julie Williams, £2.25 for PDF knitting pattern from Little Cotton Rabbits
knitting pattern for a bunny egg cozy ($3.63 etsy)
Oh my gosh! What a sweet bunny egg cosy! If you're not repinning this, how are you resisting? Must knit some ofthese to go on one of my vintage egg cups!
easter egg cosy
Baboesjka eierwarmer + patroon
Crochet Macrame, Eierwarm Baboesjka, Baboesjka Eierwarm Eggs, Eggs Warmers, Gehaakt Baboesjka, Gehaakt Eierwarm, Crochet Eggs, Crochet Knits, Baboesjka Eggs
I confirmed this site is correct on 5th March 2015. Suzie Gehaakte eierwarmer baboesjka
Baboesjka egg
Babushka egg warmer
gehaakte baboesjka eierwarmers
обвязка крючком пасхальных яиц
Haken Eierwarm, Jajka 42, Eggs Warmers, Szydelkow Koszulki, Wielkanocn Jajka, Crochet Eggs
szydelkowe koszulki na wielkanocne jajka (42)
Atelier Valerie ♥: Leuke eierverwarmer
Eggs Cozy, Eggs Cosies, Eggs Cozies, Valeri Комментарии, Ate Valeri, Eggs Warmers, Posts, Easter Eggs, Crochet Eggs
Egg cosy
Egg gezellige haak - Pudelmütze BigBommel
Stricken Häkeln, Cozy Eggs, Eierwärmer Pudelmütz, Eierwärmer Häkeln, Pudelmütz Bigbommel, Eggs Warmers, Häkeln Für, Crochet Eggs, Für Ostern
Eierwärmer häkeln - Pudelmütze BigBommel
Crochet Egg Warmer – Egg Cozy "Bobble Hat Big Bobble"
Eierwärmer "Pudelmütze BigBommel" häkeln - Anleitung, Amigurumi
LA Love: Goed gemutste eitjes tutorial / Egg cosy hats tutorial
Gemutst Eitj, Eggs Cosies, Double Crochet, Cosies Hats, Haken Pasen, Easter Pasen, Micro Preemies, Crochet Hats Tutorials, Eitj Tutorials
Egg cosy hats tutorial.might be used as a micro preemie hat. Kim Black
No more bad mood in the morning! Chain 6, slipstitch to make it a circle 1st round: Chain 3 (your first double crochet), make 11 more dc's in the circle en close with a slipstitch. You now have a total of 12 dc's 2nd round: Chain 3 (your first dc), dc in the same stitch, 1 dc in the next stitch, 2 dc's in the one after that. So, 2,1,2,1,2,1,2,1all the way around close slipstich. 3rd round: Chain 3 (your first dc), make 1 dc in every stitch all the way around. 4 repeat 3 5:new color rep 3 and 4.
Egg cosy crochet hats tutorial.