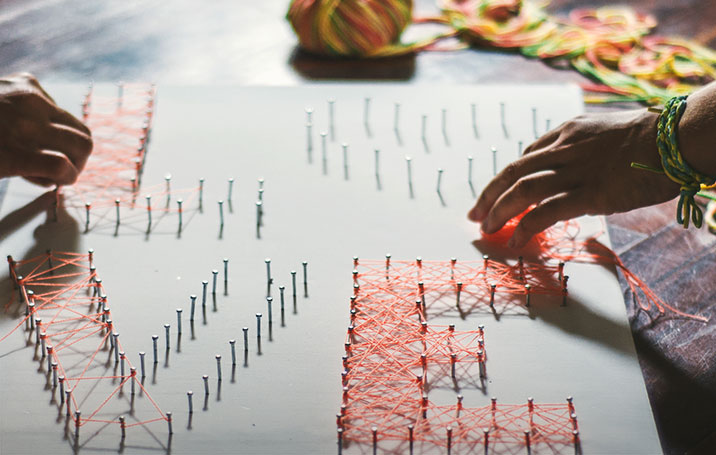 They used Pinterest to find new ways to DIY
Join Pinterest to find (and save!) all the things that inspire you.
50+
billion Pins
to explore
15
seconds to
sign up (free!)
brilliant use of a cabinet door
Ideas, Inside Cabinets, Chalkboards Paintings, Chalkboard Paint, Cabinet Doors, House, Measuring Cups, Kitchens Cabinets, Cabinets Doors
Chalkboard paint inside cabinet door- write unit conversions, hang measuring cups
kitchen cabinet door painted inside with chalkboard paint, with hooks for measuring cups and notes on conversions
Clever Idea: Use the Inside of a Cabinet Door To Hang Measuring Cups! I'm doing this right now..somebody stop me! I have chalkboard paint and want to paint more things around the house! :)
Between Washer & Dryer LOVE THIS IDEA!!!!
Good Ideas, Laundry Rooms Organizations, Laundry Storage, Washer And Dryer, Drawers, Small Spaces, Great Ideas, Storage Ideas, Laundry Organizations
Wicker Laundry Organizer Between Washer Dryer Drawers: Home & Kitchen. Or do as I did, and purchase a Laundry Storage Cart (on wheels) perfect for between the Washer and Dryer.
Drawers between washer & dryer...yes! laundry storage laundry room storage laundry room organization laundry organization Amazon
$49.98 - In between Washer/Dryer Drawer laundry room organizer. A little expensive but good idea
Between washer and dryer drawers. Awesome storage idea
between washer / dryer drawers - great for organizing small spaces
The drawers seem just as far away as a washer and dryer for me, but what a great idea!
Girls Survival Kit
Emergency Clutches, Girls Survival Kits, Gifts Ideas, Pots Holders, First Aid Kits, Potholders, Pot Holders, Emergency Kits, Christmas Gifts
Girl's Emergency clutch- How to make a girl's survival kit from a pot holder!
Girl's Survival Kit - DIY emergency clutch from a potholder. Very clever!
Girl's Emergency clutch - just a pot holder and snap lock bags sewn in and a fastener - great quick gift idea...
First Aid kit made from pot holders- How cute are these?!?! store.mkbagstosale.com Michaelkor is on clearance sale, the world lowest price. --$71.98 The best Christmas gift
Do it yourself emergency kits. These would make great gifts too! Made from a Pot Holder. Cute!
organize
The Doors, Closet Doors, Shoes Holders, Schools Supplies, Kids Crafts, Crafts Organizations, Shoes Organizations, Art Supplies, Crafts Supplies
Craft Supply Organization - use over the door shoe holder on the back of closet door
Over the door shoe holder for kids craft items
Shoe Organizer for Kids Craft Supplies
could hang in the office closet to keep craft supplies. Over the door shoe holder with clear pockets. Great anywhere in the house for organizing so much more than shoes. Fab in the playroom or nursery for art supplies, small toys, and other items.
Shoe holder craft organizer. A great idea for keeping all our home school supplies organized.
A DIY Rotating Goals List
Goals Boards, Organizations, Goallist, Sticky Note, Goals Lists, Great Ideas, Goals Charts, Diy Rotator, Rotator Goals
#Great #Idea #DIY #Do #It #Yourself #Rotating #Goal #Goals #List #GoalList #PostIts #Cute #Creative #Fun #Change #ToDo #Lists #Types #Different #Kinds #Variety #Easy #Design #Unique
rotating goal list, great idea! I think I'll make mine dry erase though? But I need a fancy goals board to keep me motivated.
Great idea, DIY Rotating Goal List using sticky notes!
Rotating goal chart
"DIY Rotating Goal List <--Such a good idea!" Great idea to keep yourself organized and on track with work.