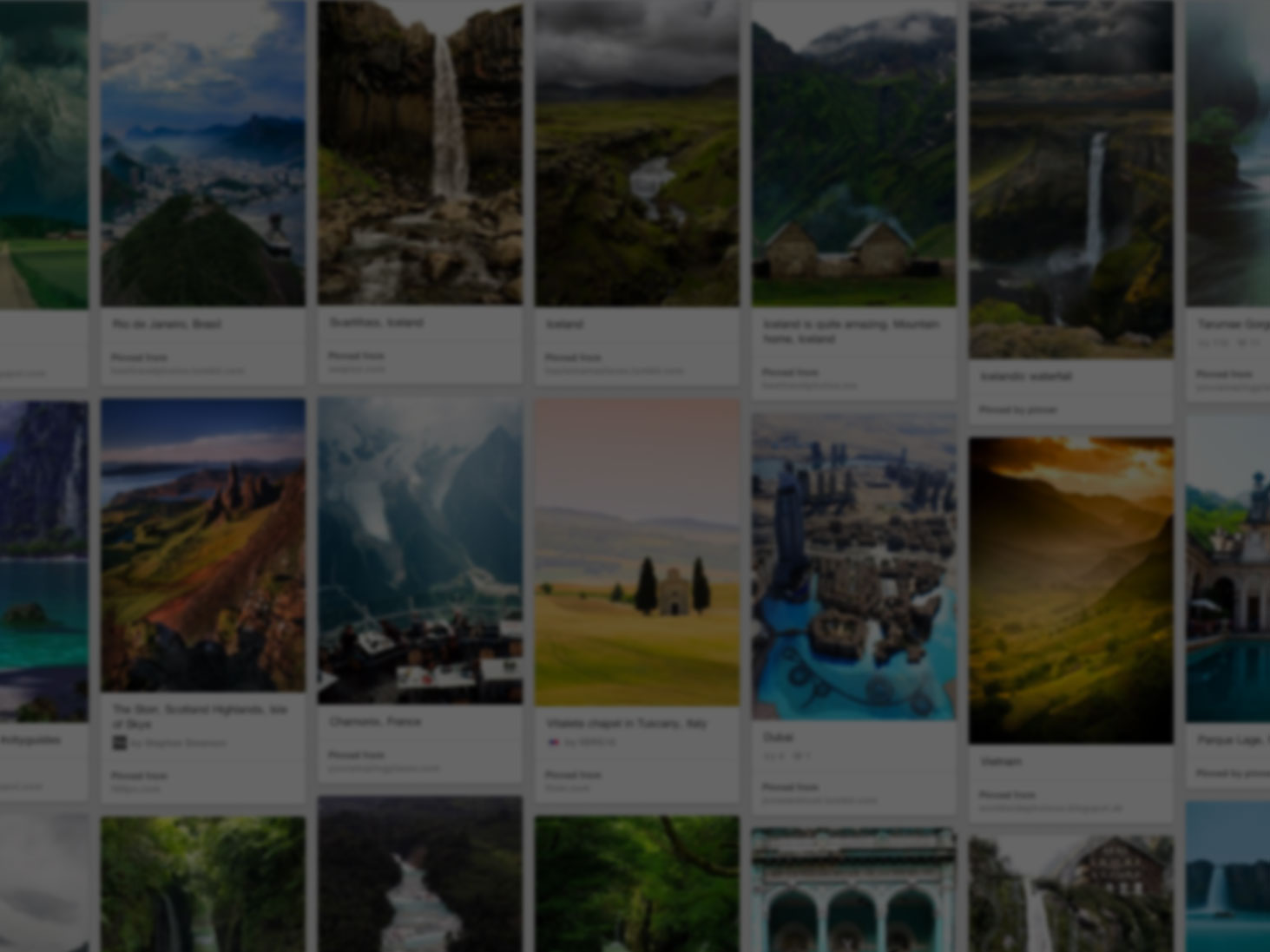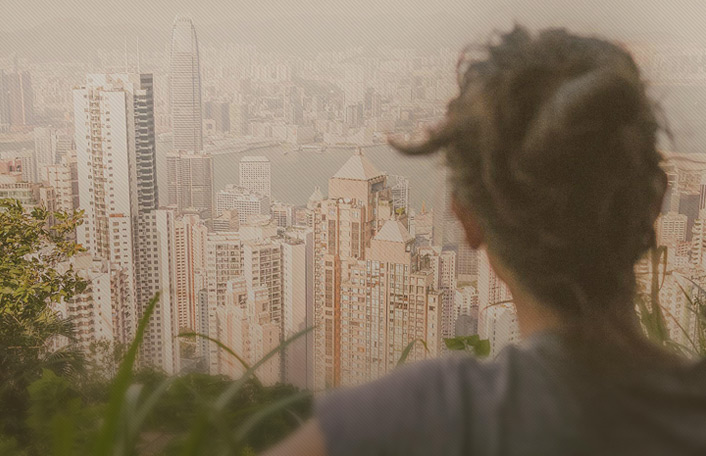 They used Pinterest to plan a dream trip
Join Pinterest to find (and save!) all the things that inspire you.
50+
billion Pins
to explore
15
seconds to
sign up (free!)
Turquoise Sea, Negril, Jamaica The Caves is such a fantastic honeymoon spot.
Couple Swept Away, Negril Jamaica, Cliff Diving, Swim Pools, The Ocean, Jamaican People, Places I D, Turquoi Sea, Reggae Music
The ocean is our swimming pool! Negril, Jamaica.
It's like a pool, but it's the ocean! Negril, Jamaica. I've been here!!! To this spot! To the left is the cliff diving. Sooooo awesome - can't wait to go back!
Negril, Jamaica. Couples Swept Away it is wonderful, Rick's Cafe is one of the greatest places to have a drink and watch the sunset, and you can't meet the Jamaican people, beef patties, endless Redstripes, and reggae music...
goldeneye, jamaica
Eye Candy, Buckets Lists, Goldeney Jamaica, Favorite Places, Golden Eye, Bond Novels, Excited Places, Goldeneye Jamaica, Jamaica Ridecolor
Jamaica #ridecolorfully
Eye Candy: GoldenEye | FATHOM Travel Blog and Travel Guides
GoldenEye, Jamaica. Famous for being the place Ian Fleming wrote all 14 of his Bond novels in his private villa here.. pretty cool huh!
Golden Eye in Jamaica
Pinned from
fathomaway.com
GoldenEye Hotel, Jamaica- can't wait to check in next week!
Dreams Home, Dreams Houses, Resorts, Golden Eye, Lakes Houses, Boathouse, James Bond, Goldeneye, Hotels
this is most definitely my dream house
Dream home
Golden Eye Hotel - St. Mary, Jamaica - GoldenEye is located in Oracabessa Bay, in the parish of St. Mary, 20 minutes outside of Ocho Rios on the north coast of Jamaica. It is nestled among tropical forests and lush gardens on a seaside bluff overlooking the Caribbean where you can put a little distance between yourself and the rest of the world. Goldeneye is also historic. This is where Ian Fleming crafted all his James Bond novels. | #Resorts |
Golden Eye Hotel - St. Mary, Jamaica - lake house??
Zakynthos, Greece.
Crystals, Buckets Lists, Clear Water, Fish Boats, Zant Zakynthos, Ionian Islands, Places I D, Zakynthos Greece, Dreams Destinations
Crystal Clear Water! Porto Vromi, Zante (Zakynthos), Greece
Zakynthos, Ionian Islands
Fishing boats on crystal clear waters, Zante island in Greece.
Porto Vromi, Zante (Zakynthos), Greece ~Definitely on my bucket list
greece <3 dream destination someday :) Look at that crystal clear water!
Pinned from
planetware.com
Mykonos-Sea in Greece
Mykonos Greece, Favorite Places, Dreams Vacations, Blue, Travel, Greek Islands, Greek Isle, Santorini, The Sea
Crystal Blue Mykonos, Greece. #travel #oceanfront #summer
Santorini will always be one of my favorite places I have traveled. Would love to go back again.
Mykonos, Greece. My dream vacation or even honey moon :)
Cruise the Greek Isles. Return to Santorini to show Brian.
Mykonos, #Greece . Vacation destination! Complete with the white and blue buildings, complementing the sea, sky, and dotty white waves.
sea, sky, blue, island, aegean, mediterranean, greek, greece, european, cycladic, cyclades, alley, mykonos, horizon, travel, holidays, vacation, ελλάδα, marcelgermain, nikon d80, landscape, cityscape, greek islands,
Pinned from
google.com.om
Atlantis,Bahamas - we're taking the family this year, I hope it's fun.
Buckets Lists, Paradise Islands, Favorite Places, Dreams Vacations, Atlantis Resorts, Vacations Spots, Travel, Paradis Islands, Bahamas
Atlantis, Paradis Island
#exoticlocations #travel #fun #inertiatours http://www.InertiaTours.com
Atlantis Resort, Bahamas.. one my most favorite places, EVER. (probably second only to disney! hah)
One of my favorite vacation spots ever! The Bahamas!
The Atlantis Resort on Paradise Island in the Bahamas
The Bahamas; My dream vacation!
Atlantis Resort in the Bahamas - bucket list
Pinned from
childmode.com
The Caves in Negril, Jamaica is spectacular. Staff was amazing, spa services top notch and food was delicious.
Spa Service
Pinned from
Uploaded by user
Would love to visit Greece
Places Travel, Buckets Lists, Favorite Places, Dreams Vacay, 2Nd Honeymoons, Travel Dreams, Greatest People, Beautiful Greece, Future Vacations
Would like to go to Greece for a 2nd honeymoon.
Pinned from
Uploaded by user
Florence, Italy
Beautiful Cities, Street Artists, Florence, Buckets Lists, Favorite Places, Florence Italy, Northern Italy, Beautiful Places, Study Abroad
Florence Italy - one of my all time favorite places.
Florence, Italy. On the bucket list.
Firenze. Florence, Italy. The best pizza and gelato we had in our lives (of course!). Beautiful city
Florence, Italy -- One of the most beautiful places I've ever visited.
Florence, Italy- i lived here for 4 months when i was 20. my then boyfriend and i were studying abroad. it was here that i knew he'd end up my husband. and he did :)
Northern Italy: Florence, Tuscany, Rome (June 2001)
Florence, Italy- Firenze che bella! Loved everything about it...from the street artists, Ponte Vecchio Bridge (best place to buy gold), and museums around!
Pinned from
wwp.greenwichmeantime.com
Soho, Manhattan
New York Cities, Favorite Places, Favorite Cities, Photographers Places, Manhattan Lov, Cities Photo, Hacks, Manhattan New York, Taxicab
Soho, Manhattan, New York
Pinned from
petersonlive.com