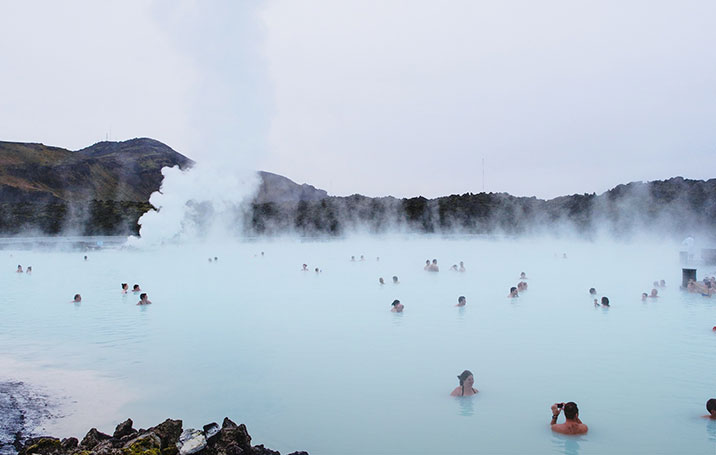 They used Pinterest to find new places to visit
Join Pinterest to find (and save!) all the things that inspire you.
50+
billion Pins
to explore
15
seconds to
sign up (free!)
How to Make a Palm Cross
Basic Palms, Catholic School, Palms Crosses, Simple Palms, Easy Crafts, Crosses Videos, Folding Palms, Branches Crosses, Palms Frond
Palm Sunday: Simple palm cross video
Crosses for Catholic School Week
Really cool way to make a palm branch cross. I like this way much better than my regular way.
Folding Palm Crosses, Flowers, and More for Palm Sunday
How to make a basic palm frond cross

by Michael Walther
▶ Talking Twin Babies - PART 2 - OFFICIAL VIDEO - YouTube
Official Videos, Kids, Language, Twin Babies, So Funny, Twin Baby Boys, Talk Twin, Watches, Baby Talk
Twin baby boys having a conversation...adorable. I've been told by all my twin friends their parents confirm they had their own language and understood each other!
Talking Twin Babies - PART 2 - OFFICIAL VIDEO The beginning of language development in any language.
Here are two very, very cute babies, talking in a language that they only speak. While watching them I was thinking to some subjects that they could talk about. I think these are the future masons and they're talking about World War III.. What do you think?
SO funny! Talking Twin Babies - PART 2 - OFFICIAL VIDEO
Talking Twin Babies // ok so funny you must watch this

by jayrandall22011
Talking Twin Babies - PART 1 - OFFICIAL VIDEO
Adorable Twin, Official Videos, Baby Converse, Twin Babies, Talk Twin, Twin Baby Boys, Watches, Twin Boys, Baby Talk
Twin #baby boys having a conversation of their own! An oldie, but always still a goody. LOVE THIS...enjoy!
Twin baby talk. I wish I knew what they were talking about
Twin Boys Have A Conversation
Oh so adorable! The twins certainly know what they are talking about! Watch the video and listen as they give you a lesson in gibberish. LOL
Talking Twin Babies - PART 1 - OFFICIAL VIDEO, via YouTube.
Talking Twin Babies - adorable twins having a conversation
They're Back! Twin Babies Converse Even More!

by jayrandall22011
▶ Three year old arguing with his mother - YouTube
Funny Things, Listening Listening, Linda Friday, Linda Honey, Gotta Laughing, Favorite Quotes, Listening Linda, Linda Listening, Kid
LINDA LISTEN LISTEN LISTEN
"Linda, Honey, Listen. Listen." Three year old arguing with his mother over cupcakes
This kid... To.damn.cute!!( Glad hes not mine;)
Listen linda friday

by TheVideosYouCrave
Twins Merle and Stijn talking to each other oftewel: Stijn en Merle babbelen er op los!
Youtube Videos, Le Loro, Baby Twins, Loro Chiacchier, Talk Angel, Miei Videos, Funny Videos, Watches, Twin Merle
Twins Merle and Stign are already starting their own language in the sweetest…
talking angels
Baby twins "talking" to each other
Talking Twins Get Over Thirteen Million Views! MUST WATCH!
I neonati e le loro chiacchierate ma cosa si diranno

by Roy Johannink
Humpback Whale Shows AMAZING Appreciation After Being Freed From Nets
Youtube Videos, Amazing Appreciation, Daily Inspiration, Wonder Videos, Inspiration People And Animal, Humpback Whales, Amazing Happen, Il Videos, Inspiration Videos
A Truly AMAZING YouTube Video..... A Humpback Whale Shows Her Joy And Appreciation After Her Life Is Saved When She Is Freed From A Fisherman's Net.
Guarda il video «Balena viene liberata da una rete – Guardate come ringrazia chi l'ha salvata – Incredibile» su maidireVideo.tv - Ogni giorno nuovi video incredibili da non perdere.
Humpback Whale Shows AMAZING Appreciation After Being Freed From Nets. Michael Fishbach narrates his encounter with a young humpback whale entangled in local fishing nets. While this video is long, it's well worth your time. Skip ahead to :48 seconds for the start of the action and 5:38 for the climax. Then, at 6:20, something truly amazing happens. NCO eCommerce, www.netkaup.is
Humpback Whale Shows AMAZING Appreciation After Being Freed From Nets Daily Inspirational Videos bit.ly/KdZmZq

by JoinWakeUpWorld