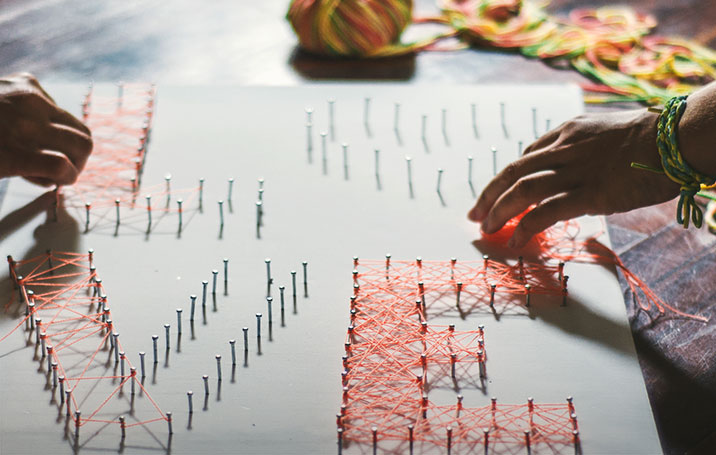 They used Pinterest to find new ways to DIY
Join Pinterest to find (and save!) all the things that inspire you.
50+
billion Pins
to explore
15
seconds to
sign up (free!)
Blossoms
Cherries Blossoms, Spring Flowers, Magnolias, Blue Sky, Beautiful, Spring Bloom, Lights Snacks, Flowers Trees, Grateful Heart
Spring Blooms
flower tree + good book + light snack (or french fries) = one PERFECT summer day Beautiful :)
We love this because of the beautiful pastel colours of the flowers. Pictured with the clear blue sky, this gives off a relaxed and fresh feel.
cherry blossoms so beautiful - delicate and the colors luscious!
One of my favourite spring flowering trees
Beautiful Magnolias
Pinned from
projectinspired.com
Purple Calla lillies Flowers Garden Love
Crystals, Ideas, Rhinestones, Wedding Bouquets, Colors, Wedding Flowers, Calla Lilly, Jewels, Purple Calla Lilies
Purple Calla lilies with rhinestones! Love the color!
Purple Calla lillies. LOVE. Don't think I'm tacky but I love the idea of bedazzling any flowers you pick with a couple crystals here and there.
Purple Calla Lillies with Rhinestones perfect wedding flowers
Purple Calla lillies. I really just like the idea of jewels on the flowers.
Purple Calla lillies with rhinestones! - I would personally do a different color, but LOVE the idea
rhinestone accents in wedding bouquet! So cute! I like the idea
Pinned from
flowersgardenlove.tumblr.com
blossom
Cherries Blossoms, Natural Photography Flowers, Red Flowers, Spring Natural Photography, Natural Photography Spring, Blossoms Trees, Spring Bloom, Beautiful Birds, Apples Blossoms
White and Red flowers
spring bloom
Apple blossoms, or cherry blossoms. Both lovely.
Blossom tree
Pinned from
amazing-cooking-tips-jazmyne.blogspot.com
California poppy opening
California Poppies, Poppies Blossoms, Poppies Photography, Poppiesr Poppies, Poppies R Poppies, Poppies Open
grand opening - poppy blossoms for the very first time
Pinned from
grahamowengallery.com
White Anemone Bouquet
White Flowers, White Anemones, Bridal Bouquets, Bridesmaid Flowers, Black And White, Black White, Wedding Flowers, Anemones Bouquets, Bridesmaid Bouquets
white anemone, black and white wedding flowers, white and black wedding bouquet
bridesmaid bouquet? black and white theme
Black and white #Flower Arrangement| http://flower-arrangement-278.blogspot.com
THERESA THIS IS FOR JULIA FOR A BRIDAL BOUQUET this is gorgeous (since you guys are wearing black) White Anemone Bouquet
bridesmaids flowers
Pinned from
weddings.theknot.com
simple beauty
Thoughts, Buddhism, Heart, Inspiration, Quotes, The Rocks, Hawaiian Flowers, Stones, Mean Of Life
he brings life to a heart of stone
Meaning of life!
Buddhism Love. Inspiring.
flower amongst the rocks
#Buddhism #quote
I thought I'd share this - Buddhism
Plumeria Hawaiian flower
Exquisite
Photos, Robertmapplethorp, Robert Mapplethorpe, Calla Lilies, Art, Callalily, Calla Lilly, Flower, Photography
Robert Mapplethorpe photography
Elegant lighting makes this photograph of a calla lilly a work of art - robert mapplethorpe
Robert Mapplethorpe: Flowers, Calla Lily, (cropped)
#robertmapplethorpe http://www.widewalls.ch/as-above-so-below/
Robert Mapplethorpe - Callalily
Pinned from
romanandminnie.blogspot.com.ar