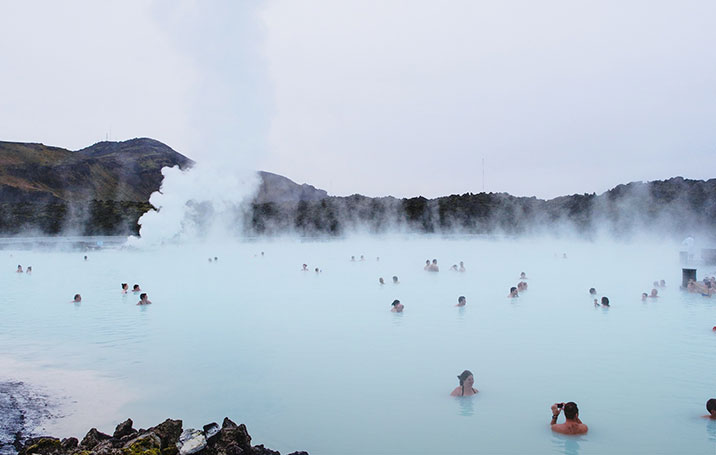 They used Pinterest to find new places to visit
Join Pinterest to discover all the things that inspire you.
50+
billion Pins
to explore
15
seconds to
sign up (free!)
What I look Like
Clothes that look my way.
---
"Elegant" A picture of the elegant English classics fits well in any prairie setting or in a large estate. Sartorial
Color, Men Style, Ties, Men Fashion, Suits, Cars Girls, Pockets Squares, Girls Style, Inspiration 102
Colors Bluish Sage and Middle Brown. tumblr mtnhlxk8Cf1qkegsbo1 500 Random Inspiration 102 | Architecture, Cars, Girls, Style & Gear
men's style. Texture and color change is great
#menswear #style #smart #classy #shirt #tie #Men Fashion #Mens Fashion| http://mens-fashion-921.blogspot.com
Great fall look for men - nice color combination - tie, pocket square
The color block is so earthy!! Makes a man look distinguished but playful #menswear #style #smart #classy #shirt #tie #suit
"Victorian" Complex Earth Olive Green, Brown trousers and a sweater vest makes for a ride in the countryside or an ntique business designer. Olive Saxony Tweed Classic Fit
Classic Fit, Country Casual, Tweed Jackets, Blazers Jackets, Men Fashion, Jackets But, Tweed Suits, Green Fashion, One Blower
Olive Saxony tweed classic fit hacking jacket | Men's blazers & jackets from Charles Tyrwhitt, Jermyn Street, London
tweed suit
Green sport coat, country casual.
Men's blazers & jackets from Charles Tyrwhitt, Jermyn Street, London | Men's Fashion | Menswear | Men's Outfit for Fall/Winter | Moda Masculina | Shop at designerclothingfans.com
Truffol.com | True style is timeless. #moderngentleman #classic #menswear #style #layering #green #fashion
Tweed jacket
"Perfection" The perfect car. Porsche 911
Sports Cars, Green, Colors, Porsche 911, 1971 Porsche, Cars Girls, Girls Style, Porsche911, Dreams Cars
1971 Porsche 911, manufacturer color green?
Dream car, color and #customized cars #luxury sports cars #ferrari vs | http://home-design-photos-1070.blogspot.com
Random Inspiration 57 | Architecture, Cars, Girls, Style & Gear
1971 Porsche 911 in classic color combination. My dream car!
1971 Porsche 911 - Not normally a car girl, but oh mamma!
#Porsche911
"Clean" For the clean minimalist. A slick leather wallet for moomoo. THE FOLD WALLET | BY LEFFOT
Leather Crafts, Trifold Wallets, Leather Th, Flip Wallets, Leather Wallets, Img Leffot Folding Wallets 5, Leather Flip, Cash Wallets, Leather Folding
Leather Flip Wallet.. so simple, it looks like the offspring of a wallet and a money clip.
very simple leather folding cash wallet
"Kick" Great for tight jeans and a tucked in white dress shirt. These tall boots will get you anywhere. BLAKE - men's mr. b's for sale at ALDO Shoes.
Aldo Blake, Aldo Shoes, Wingtip Boots, Men Dresses Shoes, Men Fashion, Men Shoes, Aldo Com, Aldoblak Brogue, Fall Dresses
Best Mens Dress Shoes 2012 - Fall Dress Shoes for Men - Esquire
Wingtip Boots - Blake, $175
ShopStyle: AldoBlake brogue
ALDO BLAKE - men's shoes mr. b's for sale at ALDO Shoes. $175 - 75% of the quality of AE Dalton for 1/2 the price.
BLAKE - men's mr. b's for sale at ALDO Shoes. ($100-200)
svpply.com
"ChronoDeco" A 20's art deco rebirth. With striking blue, gold and white noone can resist this classic. ROLEX Extremely Early Chronograph Ref #4768
Stop Watches, Vintage Watches, Rolex Watches, Vintage Rolex, Fashion Style, Men Style, Men Fashion, Vintage Beautiful, Style Fashion
Vintage beauty
ROLEX Extremely Early Chronograph #mode #style #fashion #fastlife #lifestyle #goodlife #gentleman
Vintage Rolex (ca. 1947) #rolex #watch Men style
"Deco" Stylish and classy. A great way to read time. MeisterSinger Perigraph AM1003 Mens watch
Stop Watches, Brown Watches, Men Accessories, Am1003 Croco, Meister Perigraph, Meisters Perigraph, Meistersing Perigraph Am1003, Am1003 Men, Men Watches
MeisterSinger Perigraph AM1003 Mens watch. I like the inner dial; though, I would be worried about the integrity of the watch.
"Bandbox" Spot on with quality suit & colour. Sharp Red Scarf fits scene. Jeep in rocking.
Louis Vuitton, Dreams Vacations, Ads Campaigns, Land Rovers Defender, Spring Summer, Men Fashion, Style Men, Style Guide, St. Louis
men in style mens fashion style guide mens design mens styling
dream vacation from thesnobreport
Louis Vuitton Collection. Land Rover Defender.
Great Land Rover Louis Vuitton ad campaign
"Dashing" A look for my dashing summer outfit.
Fashion Sunglasses, Summer Looks, Summer Style, Sunglasses Summer, Men Summer Shoes, Blue Shirts, Men Fashion, Leather Shoes, Bans Sunglasses
Light blue shirt, navy trousers, monk straps and sockless. must be that summer look. #style | Raddest Men's Fashion Looks On The Internet: http://www.raddestlooks.org
2 pts - Male model in shades wearing a white long sleeve shirt unbuttoned and worn v-neck style with sleeves folded up to elbow length. Navy blue slim fit pants worn with a brown woven belt. Reddish brown leather shoes with tarnished pin buckles attached on it. (Vanessa Ng FMM1B1)
"Classy" Something to carry with your suit
Celine Clasp, Bags Oo, Céline 2011, 2011 Spring Summ, Handbags Heavens, Clasp Bags, Bags Bags, 2012 Bags, 2011 Springsumm
Celine Clasp Bags In 2011 Spring/Summer Series | Cheap Designer Sunglasses found on Polyvore
Céline 2011
Celine S/S 2012 Bags
"Sharp" A nice suit for a day in the park.
Outfit, Rag And Bone
rag and bone. love their stuff...is it too young for me?
I like this outfit.