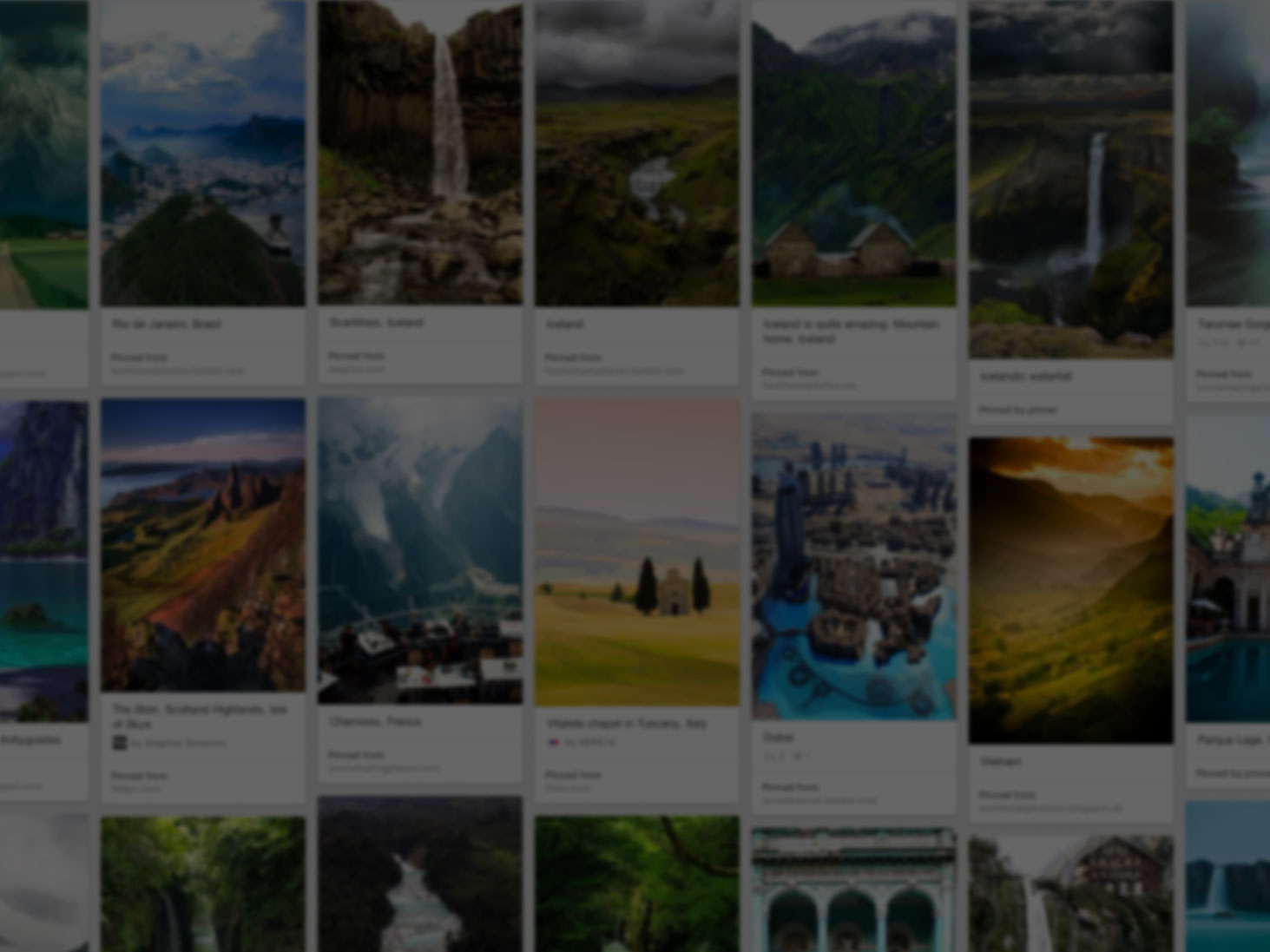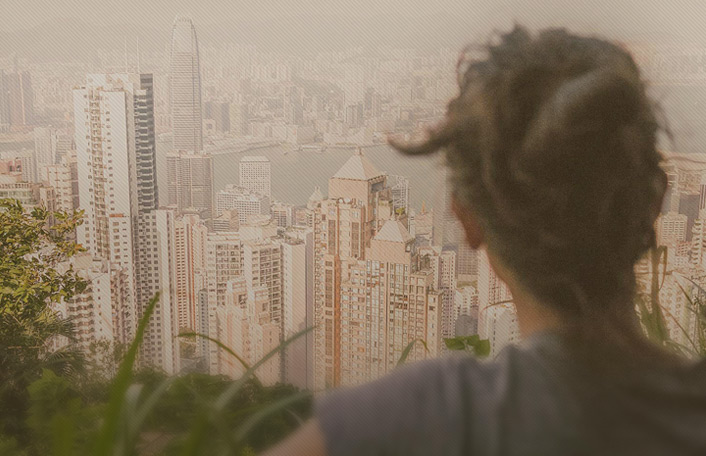 They used Pinterest to plan a dream trip
Join Pinterest to discover all the things that inspire you.
50+
billion Pins
to explore
15
seconds to
sign up (free!)
The Reborn Identity - Common Contender- Pulp - Common People- Fenech-Soler - ContenderFrom the '4th Point of Procrastination' mashup albumhttp://www.envisiondesign.com.au/the4thpoint.htmlMashup
Common Contend, Reborn Identity, Contend Mashup, 4Th Points, Mashup Album, Common People

by Reborn Identity
Scared shit
Ideas, Houses, Bathroom Vanities, Toilets, Glass Floor, Glassfloor, Elevator Shaft, Glasses Floors, Design
Old elevator shaft, glass floor bathroom 33 Amazing Ideas That Will Make Your House Awesome | Bored Panda
Glass Floor Bathroom Scary bathroom with terrifying floor made of glass was constructed on top of illuminated elevator shaft of the 15-story building in Guadalajara, Mexico. Creative bathroom was designed by Hernandez Silva architects for the owners and guests of the penthouse apartment. Scared people can sit on the toilet and look through transparent floor.
WOW World of Architecture: Top 17 Glass Floor Ideas For Ultra Modern Homes | #worldofarchi #architecture #glass #floor #GlassFloor #Interior #design #modern #bathroom
Craziest bathroom ever: It has a glass floor looking down an elevator shaft. Someone posted this picture to advertise the bathroom vanity. But forget the vanity -- look at that floor!
Typically, when people go to the bathroom, they seek a quiet place. Designer Hernandez Silva had other ideas. Located inside a penthouse in Guadalajara, Mexico, the scariest bathroom in the world sits atop a 15 story elevator shaft and features a glass floor to ensure your constant terror!
Pin it
Trav'Lin Lights, Push Pin, Memories Pin, Corks Boards, Red Dots, Illuminated Memories, Drawings Pin, Design Concept, Great Ideas
Bright Spots: Clever Illuminated Cork Board Push Pins
Brooklyn - Illuminating Memory Pins Look at what LED lighting technology makes possible: pushpins that light up. Used along with a split corkboard with a layer of aluminum sandwiched in between, the pens draw their power from that electrically charged aluminum, lighting up they're pinned to. This clever design won a well-deserved Red Dot Design concept award.
"Light Up Your Memories" - Along with the light-up pins, the system incorporates a pin-up board of insulating cork, aluminum, and acrylic (for ease of mounting). The sandwiched aluminum panel is charged with an electric current, which lights up the drawing pin when contact is made. A switch on the board controls power provision and intensity." Light Up Your Memories is a 2011 red dot design concept winner. Design by Hwang Youn Ha, Kim Min Jeong, Cha Yoon Suk & Kim Yong Ha
And there was light
Lights Fixtures, Home Projects, Trav'Lin Lights, Philip Biolight, Bioluminescent Bacteria, Lights Design, Philip Bio Lights, Bio Lights Concept, Biolight Concept
Bioluminescent bacteria
Not content with energy efficient bulbs, Philips is taking things further in its quest for a truly green light source. Its latest offering from the Microbial Home project is the 'Biolight,' a light design inspired by the science behind the luminescence in fireflies and various deep sea creatures.
Philips BioLight
BIO-LIGHT | LIGHT FIXTURE THAT RUNS ON BACTERIA
Massage!
Snails Slime, Africans Snails, Russia, Beautiful Salons, Snails Facials, Snails Massage, I'M, Messages, Eliminator Wrinkle
Snail slime as a beauty treatment???
The snail massage, available in Siberian Russia, is believed to help eliminate wrinkles and make skin appear more youthful. @Julie Griffin
African snail facials supposedly quicken skin regeneration, eliminate wrinkles, and remove discolorations and scars.
Medical-cosmetic massage with snails. I'm doing a little creep out dance just looking at this. Nightmarish!
New Beauty Message In Siberia Russia, said to eliminate wrinkles and make skin appear more youthful. NO THANKS
Bubblegummmm
Summer Dresses, Gumball Dresses, Newspaper Dress, Bubbles Gum, Machine Dresses, Gumball Machine, Sewing Machine, Costumes Ideas, Bubblegum Machine
Gumball dress
Gumball Machine Dress Has Real Gumballs Inside!- how odd
Black Bubblegum machine dress with Neon Beads by coyotepeyote, $135.00 but im sure u could make this urself with a mean sewing machine and the right materials :)
Bubble gum machine dress
Real gum inside. A costume idea for me, hmm...
Let's go for a slide!
Slip 'N Sliding, Ideas Boards, Buckets Lists, Awesome, Inspiration Boards, Water Sliding, Stories Starters, Summer Heat, Planets Earth
Street Slip N' Slide - totally on my bucket list
Giant Slip N' Slide in NYC.   A two block long slip n' slide on the streets of NYC; now there's a city who knows how to enjoy the summer heat!
coolest slip 'n slide on planet earth
Story starter
awesome funny water slide street city
Slip 'n Slide. The pinterest dilemma. I don't even know if I'm supposed to put this on my "Smile" board, my "inspiration" board or my "Design Ideas" board.
Beer
Happy Hour, Beer Reach, Reach Dizzi, Families Eateri, Night Spots, Industrial Inside, Premier Beer, Premium Beer, Beer Continuing
Now the rest of the pancake mix!
Pancakes Mixed
Where can I buy it?
Lamborghini Ferruccio, Supercars, Conceptcars, Lamborghiniferruccio, Ferruccio Concept, Super Cars, Desktop Wallpapers, Concept Cars, Lamborghini Concept
Lamborghini Concept Cars | Cars Lamborghini SuperCars Concept Cars Desktop Wallpapers and ...
Futuristic, Future Car, Sportscar, Supercar, Aggressive, Lamborghini Ferruccio, Concept Car, Mark Hostler
Lamborghini Ferruccio Concept by Mark Holster. Extreme Lamborghini super car concept beat batman car, lol.
Sky
Indian Ocean, Southern Lights, International Spaces, Earth Horizon, Aurora Australi, Northern Lights, Aurora Borealis, Spaces Stations, Photo
This March 6 photo from the International Space Station highlights daybreak on the left side of the horizon, and the southern lights on the right side. The station was flying over the Indian Ocean at the time, or about 1,200 miles south of Australia. The view is toward the east. A Russian Soyuz spacecraft is connected to the Pirs docking compartment at center, and a Russian Progress cargo craft is docked at right.
Cool picture taken by an astronaut at space station- aurora borealis to the right (and numerous satellites), daybreak to the left.
Aurora Australis and Daybreak. The Aurora Australis, seen at right on Earth's horizon, and daybreak (left) highlight this "busy" photograph taken by one of the Expedition 30 crew members aboard the International Space Station. Photo by NASA
An exquisite photo of Earth's horizon taken from the International Space Station reveals the glimmer of daybreak on one side, offset by dazzling auroras over the planet's South Pole region on the other. The remarkable view was captured by one of the astronauts living aboard the International Space Station on March 6, as the orbiting outpost flew over the Indian Ocean, roughly 1,200 miles (1,930 kilometers) south of Australia.