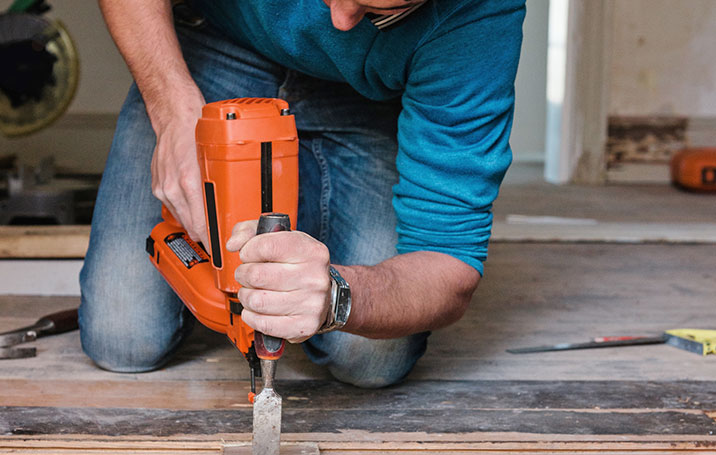 He used Pinterest to redo his floors
Join Pinterest to find all the things that inspire you.
50+
billion Pins
to explore
15
seconds to
sign up (free!)
Miniature Australian Shepherd
Minis Aussies, Australian Shepherd Dogs, Miniatures Australian Shepherd, Miniature Australian Shepherds, Adorable Puppies, Minis Australian, Blue Eye, Australian Shepherd Puppies, Animal
Miniature Australian Shepherd #dog #shepherd #animal
Miniature Australian Shepherd: love these dogs....especially my mini aussie! :-)
Can't wait to have one of these adorable puppies! :)
Australian Shepherd Puppy
mini australian shepherd.... and it has blue eyes!!!!
Puppies!!!!
Baby Blue, Australian Cattle Dogs, Heeler Puppies, Most Popular Pin, Blue Heeler Thes, Heelers Th, Blue Heelers, Dogs Puppies, Animal
I bring you the most popular pins Blue Heeler
I used to have Blue Heeler puppies!
Australian Cattle Dog puppies.
Italian Greyhound
Italian Greyhounds Puppies, Dogs, Puppies Italian Greyhounds, Pet, Baby, Italiangreyhound, Strike A Poses, Animal, Minis Greyhounds
Baby puppy italian greyhounds are so cute...
Italian Greyhound Puppy! I want a baby Iggie so badly!
Future dog. Mini Greyhound!
Greater Swiss Mountain Dog
Dreams Puppies, Animal Baby, Pet, Future Pup, Greater Swiss Mountain Dogs, Dogs Puppies, Baby Animal, Puppy, Mountain Pup
Dream puppy greater Swiss mountain dog
adorable swissy - want one! #dogs #pets #puppies
Greater Swiss Mountain Dog puppy
Greater Swiss Mountain Pup, going to be my next dog <3
Wirehaired Pointing Griffon
German Pointers, At Home, Wirehaired Pointing Griffon, Dogs Breeds, Future Pup, Wirehaired Points Griffon, Griffon Puppies, Cute Dogs, Animal
Future pup!
Wirehaired Pointing Griffon - Click image to find more Animals Pinterest pins
The Wirehaired Pointing Griffon was developed sometime around 1870 by a Dutch breeder named Eduard Korthals. An enthusiastic hunter, his goal was to breed a dog that would hunt in all kinds of terrain. Korthals mixed German Griffons, French and German Pointers, Spaniels, Barbets and a Setter. He developed the Wirehaired Pointing Griffon in his breeding program in less than 20 years, The dogs excel in small-game hunting, such as hare and quail; they are eager hunters with fine noses.
Wirehaired Pointing Griffon puppy.
The Wirehaired Pointing Griffon is known as a skilled and durable worker. Its a fantastic swimmer, able tracker and superb retriever. The Griffon moves swiftly across marshes, over streams and through woods. It will keep going and going through any type of weather. Back at home, however, this dog is perfectly happy to relax on the couch or roll around with the children. What a cute dog!
Snowshoe. Love the markings!
Siam Cat, Filesnowsho Catjpg, Rare Breeds, Snowshoe Catjpg, Cat Snowshoe, Breeds Cat, File Snowshoe Cat Jpg, Cat Breeds, Snowshoe Siam
The Snowshoe is a rare breed of cat originating in the United States of America in the 1960s. Snowshoes were first produced in Philadelphia when a Siamese breeder's cat gave birth to three kittens with white feet. The breeder, Dorothy Hinds-Daugherty, then began a breeding program to produce what were originally called "Silver Laces"[1], crossing the strangely marked Siamese cats with bi-color American Shorthair cats and other breeds.
Snow shoe cat breed. Snowshoe cats have an affectionate and docile disposition. Due to this, they do not do well under circumstances where they are left alone for long periods of time. Snowshoes are also very vocal, though their voices are not as loud as the Siamese, a cat found in their breed heritage. They are noted as being very intelligent and have the ability to learn tricks and open doors. The cats also enjoy water, and may swim on some occasions.
Saluki
Puppies, Greyhounds, Dogs Breeds, Beautiful, Pets, Gazelle Hound, Gazell Hound, Saluki, Middle East
Saluki - Fringed Variety - Middle East (F.C.I.)
Saluki. AKA Persian Greyhound, Gazelle Hound, Arabian Hound.
Saluki - #pets
Saluki- I hope my Aunt gets her puppy!
Salukis are one of the oldest breeds on the planet, dating back to 6000 BC. Their beauty was so revered in Ancient Egypt that many were mummified alongside Pharaohs. In Muslim regions, the Saluki was considered noble while other dogs were seen as unclean. 30 Incredibly Rare And Exotic Dog Breeds That You Need In Your Life
English Setter
Dogs English Setter, Favorite Dogs English, Dogs Breeds, English Setter Gordon, Pets, English Setter Puppies, English Setters Dogs, Animal, Stunning Dogs
English Setter Puppies Breeders Setters
Art English Setter animals
English Setter pets
Doberman Pinscher
Dobermans Pinscher, Dobermans Pinscher Thi, Families Pet, Dogs Breeds, Guard Dogs, Dogsdog Training, Dobermans 3, Pinscher Reminder, Beautiful Dogs
Doberman Pinscher - always think they are beautiful dogs. Don't know if my mother would ever come over if I had one though . . .
doberman pinscher Reminds me of my Winston
The Doberman Pinscher is often referred to by enthusiasts as "The Cadillac of Dogs." They've also been called "the dog with the human brain." Originally bred to be a guard dog, the Doberman Pinscher makes a protective family pet. (Sometimes, due to their somewhat erroneous reputation, the mere presence of a Doberman is sufficient deterrent to evildoers.) However, a Doberman Pinscher in a loving, stable environment is also a loving, stable dog, and an obedient and loyal companion.
Blue Heeler
Australian Cattle Dogs, Little Girls, Puppies Pictures, All Black, Baby Brother, Dogs Breeds, Blue Merle, Blue Heeler, Animal
Perfect baby brother for my little girl!
Blue Merle
blue heeler australian cattle dog #dogs #animal #australian #cattle
All List Of Different Dogs Breeds: Blue Heeler Puppy Pictures
Looks just like Stella except she is all black!
Ibizan Hound
Hound Photos, Dogs Breeds, Hound Podenco, Paraoh Hound, Ibizan Podenco, Ibiza Hound, Podenco Ibicenco, Pharaoh Hound, Watches Dogs
The Ibizan Hound (originally named Podenco Ibicenco), pronounced "I-bee-zan" or "I-beeth-an", is a lean, agile dog of the hound family. There are two hair types of the breed: smooth and wire. The more commonly seen type is the smooth. Some consider there to be a third type, long, but the longhair is most likely a variation of the wire.
Ibizan Hounds-- are very intelligent, active, and engaging by nature. They are true clowns of the dog world, delighting in entertaining their people with their antics. Though somewhat independent and stubborn at times, they do take well to training if positive methods are used, but will balk at punitive training methods. They are generally quiet, but will alarm bark if necessary, so they make good watch dogs.
pharaoh hound photo | Pharaoh Hound Information and Pictures, Pharaoh Hound
ibizan hound photo | Ibizan Hound Training Videos, Information and Pictures, Ibizan Hounds
Chinook
Chinook Animal, Dogs Pics, Dogs Breeds, Chinook Pet, Design Bags, Click Image, Animal Pinterest, Animal Land, Dogs Photo
Art Chinook pets
Chinook - Click image to find more Animals Pinterest pins
chinnock dog photo | Grooming Requirements
cheap designer bags on www designerbaghub com
Denali - http://dailyfunnypets.com/pictures/dogs-pics/denali/ - Denali Image by CuteKittenHorselover This is Denali a Chinook dog.Chinooks are one of the very few rare dog breeds on earth.They weigh about 60 pounds and are about 25 inches at the shoulder. - Denali
stacked stone backsplash behind bar and window looking into wine cellar
Remodel Ideas, Basements Design, Basements Barkitchen, Kitchens Ideas, Basements Ideas, Bar Area, Stones Backsplash, Basements Kitchens, Traditional Basements
Traditional Basement Design, Pictures, Remodel, Decor and Ideas - page 11
Stone Backsplash Design, Pictures, Remodel, Decor and Ideas - page 3
a simpler version of this for the bar area
Condo Kitchen Ideas Design, Pictures, Remodel, Decor and Ideas