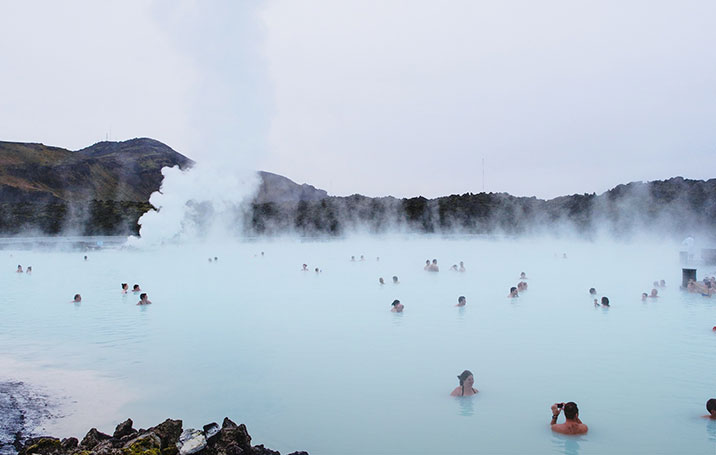 They used Pinterest to find new places to visit
Join Pinterest to discover all the things that inspire you.
50+
billion Pins
to explore
15
seconds to
sign up (free!)
milk carton boats
Projects, Crafts Ideas, Sailboats, Boats Crafts, Kids Crafts, Cartons Boats, Fun, Milk Cartons Crafts, Sailing Boats
Kids Milk Carton Boat Crafts
milk carton sail boats
Milk Carton Crafts: Boat - Fun Crafts Kids
Make sailboats out of milk cartons for a fun kids craft idea!
milk carton boats. what a fun art project.
How cool is this?!
Idea, Back Doors, Color, By Mats, Front Doors, Floors Mats, Wooden Doors, Front Porches, Wood Doors
DIY- Wooden Floor Mat. #diy #tutorial #doormat #rainbow #color #craft
Wooden Floor Mat - Lowe's Creative Ideas For back door patio
Wooden Door Mat Any color(s)
Greet guests with a welcoming rainbow of colors. You can build it using basic tools, inexpensive lumber, and common hardware. Wooden Floor Mat - Lowe's Creative Ideas
Colorful Wooden Front Door "Floor Mat"
painted wood door mat...Love this! Think I might make this for our back door! Such a great idea!!
Tip: April showers doesn't have to mean water tracks. Add a pop of color to your front porch with a durable doormat to leave traces of water at the door. #April #Rain #Spring
Love it ! Next project for my garden :)
Zum Selbermachen
Wimpelkette zum selbermachen!!! Living at Home
For my baby - super easy and beautiful patterns for little boys and girls.
Beautiful Patterns, Baby
paper cat mask
Kids Masks, Crafts Projects, Costume, Children Masks Playtim, Animal Masks, Cat Masks, Amelia Products 12 2011 244, Kids Design, Paper Cat
costumes + masks
http://hamptonbay.typepad.com/hampton_bay/2013/02/progress-lighting-what-are-the-top-indoor-lighting-options.html paper cat mask #home #lighting #decor #interiordesign
@Precious Kline I think this should be your next classroom craft project!
I need a pair of tights with a hole ;)
Crochet Flowers, Beautiful Ideas, Flowers Knee, Green Ideas
Repair tights with crochet flower - maybe I could crochet a bug for boys.
One of the most beautiful ideas to darn a hole :).
Flower knee pads
free patterns and tutorials - so adorable
Monkey Dolls, Monkey Patterns, Gifts Ideas, Homemade Gifts, Rag Dolls, Free Patterns, Molly Monkey, Dolls Patterns, Sewing Patterns
molly monkey doll pattern and tutorial
Plushie Pattern Molly Monkey by MMMCrafts - Plushie Patterns & Rag Dolls
Homemade gifts for Children
free Molly monkey pattern
Free Sewing Patterns: Molly Monkey Doll.
For my girl - maybe for easter?
Little Girls, Idea, Felt Monsters, Wee Mouse, Children Toys, Mouse Tins, Matching Boxes, Altoids Tins, Tins House
Gift idea: wee mouse tin house. She would love this.
Great toy to keep in the purse. Kids love tiny toys and worlds. Another idea: felt monsters that fit into match boxes.
Darn adorable! Wee Mouse Tin House by Mmmcrafts #altoids #tin #craft
Adorable mouse tin house pattern from #children toy #baby product #baby toy| http://babyandkidstoysandproductsmauricio.blogspot.com
cute altoid tin mice. Cute gift idea for a little girl.
Spring decoration
Crafts Ideas, Crochet Birds, Attic24, Little Birds, Crochet Christmas, Crochet Birdi, Christmas Decor, Crochet Patterns, Christmas Ornaments
Crocheted birdies. Great Christmas decoration idea. Found the picture, can't find the tutorial...
Crochet Christmas Decoration Roundup | Knitting on Trains
Crocheted Birds for christmas ornaments?
These are so charming. --Pia (Cool little bird decorations, perfect for Christmas ornaments, kiddies mobiles or just general home decor. Free crochet pattern.)
Cool little bird decorations, perfect for Christmas ornaments, kiddies mobiles or just general home decor. Free corchet pattern. easy crochet for beginners and children with crochet skills to make as christmas decorations or gifts at a craft workshop or group or at home by the fire , lovely folk art bird or cute little robins
❤︎ crocheted birdie - free pattern and tutorial - attic24
Super Idee!
Crafts Ideas, Ice Cream, Gute Ideen, Diy, Für Waffelei, Für Kids, Easy Peasy, Peasy Ice, Cream Cozy
Kleckerhülle für Waffeleis
: DIY - Easy Peasy Ice Cream Cozy
Für den nächsten Sommer.
Sewing Toys, Diy Nähen, Für Dennings, Sew For, For Children, Peasi Frisb, Nähen Kinder, Anleitungen Nähen, Easy Peasi
sewbeedoo: DIY - Easy Peasy Frisbee
Great tutorial!
Flowers Crochet, Crocheted Flowers, Crochet Flowing, Crochet Flowers Tutorials, Crochet Flower Patterns, Free Patterns, Flower Crochet, Crochet Flower Tutorial, Crochet Flowers Patterns
10 ways to crochet flowers: free patterns & tutorials. I might learn to crochet again for flowers. #flower #crochet
Crochet flower Tutorials
A great tutorial by the fabulous Fröken Skicklig. Can´t wait to try this....
Secret Boxes, Crafts Ideas, Magic Boxes, Do You, Grand Kids, Dioramas, Skicklig Fr Ö Ken, Fröken Skicklig, Boxes Tutorials
Matchbox secret box
How to make mini diorama boxes (tutorial)
FRÖKEN SKICKLIG [fr'ö:ken ²sj'ik:lig]: Do you want to know a secret? (The Magic Box Tutorial)
What a fabulous idea! Make with grand kids