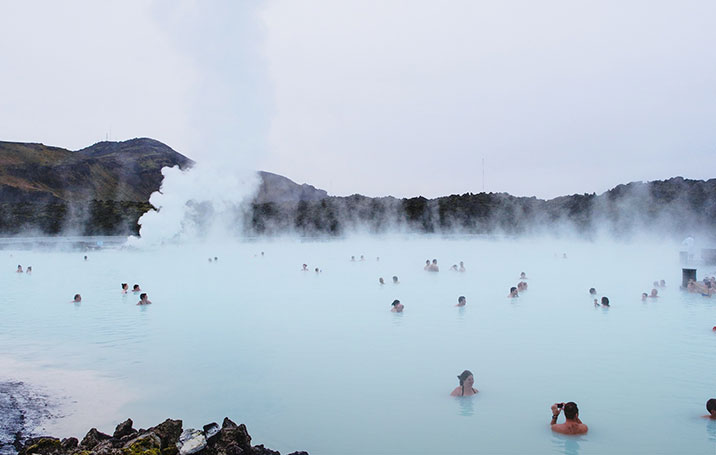 They used Pinterest to find new places to visit
Join Pinterest to find all the things that inspire you.
50+
billion Pins
to explore
15
seconds to
sign up (free!)
Bedroom
Dreams Bedrooms, Big Window, Bedrooms Window, Bedrooms Design, Interiors Design, Master Bedrooms, Wood Ceilings, Bedrooms Decor, Modern Bedrooms
dream bedroom
wood ceiling, calm gorgeous space! Glass all around master bedroom
#modern #bedroom #design
I actually LOVE this master bedroom!!!! Windows for walls.
Big windows and bed low to the #Bed Room #BedRoom #bedroom design| http://bedroom540.blogspot.com
Retreat in the South-Indian Countryside / Mancini #modern #views #interiors #design #wood
spiral staircase
Airship, Spirals Staircases, Spirals Stairs, Dirig, Numbers 2, Color, Black White, Architecture, Red Black
// Architecture / interior design #spiral #stairs #photography #colors #red #marbre #colimaçon #white #black
the number 2 - #stairs #staircases (love the use of color! - / B.)
red, black, white spiral staircase.
This has a Jacuzzi, a water fall, a fire pit, a shallow flat entry, and a round table with bench seating! This is the perfect pool!
Custom Pools, Dreams House, Perfect Pools, Firepit, Dreams Pools, Backyard Pools, Pools Design, Pools Ideas, Fire Pit
Awesome pool idea, hot tub, pool bar, fire pit, waterfall, and tanning lounge!
Recipe For The Perfect Pool #Backyard #Backyards #Pools
Cobalt Custom Pools - (Great Ideas Page) - Houston, Texas Pool Builder | Swimming Pool Builders | Pool Contractors | Pool Designs | Pools and Spas | Pool Construction | - Call: 832.758.0331 holy crap!! fire pits AND a pool bar!! awesomeness!!!
This has a Jacuzzi, a water fall, a fire pit, a shallow flat entry, and a round table with bench seating! This is the perfect pool! This is a dream pool for my husband and kids. #rfdreamboard
Dream Pool for my Dream House
This is the perfect pool! ...hot tub area, eat up bar area, firepits, "deep end" area, and a shallow tanning ledge.
More random stuff I don't need but kinda want... (37 photos)
theberry.com
pergola ideas. love the stone fireplace.
Privacy Fence, Backyard Ideas, Stones Fireplaces, Privacy Wall, Pergolas, Outdoor Rooms, Outdoor Living Rooms, Hot Tubs, Back Yard
garden lighting on lattice wall | Pergola Builder of South Florida - Outdoor Rooms
Privacy fence with attached pergola. Nice cozy spot. Hot tub?
pergola ideas. love the stone fireplace. Two I want this in my back yard one day
Hearthside Wood Pergola with privacy wall http://www.backyardunlimited.com/pergolas And put the hot tub there!
Backyard idea
Backyard pergola! Outdoor living room, complete with fireplace.
awesome
Dreams Home, Spirals Stairca, Spirals Stairs, Trees Forts, Tree Houses, Dreams House, Treehouse, Trees House, Kid
nice spiral stair and tree house.
Every dream house needs a dream tree house!
Spiral stair tree fort!
Holy treehouse!! Catching Home decor for my dream home lol just incase I have to build my own tree house :)
Espresso cabinets and blue/grey wall paint. Try Java Gel Stain from General Finishes- available in Woodcraft and Rockler stores. With those wood floors... I want this kitchen!
Wall Colors, Backsplash, Dreams Kitchens, Espresso Cabinets, Floors, Dark Cabinets, Back Splash, Grey Wall, Gray Wall
Good wall color and backsplash choice with dark cabinets and lighter floor.
Espresso kitchen, gray walls and wood floor. Replace the backsplash with skinny horizontal grey & white glass tiles and you have my dream kitchen.
dark cabinets, gray walls, white counter tops, light floors, back splash
Espresso cabinets and grey walls from HGTV Design Star Britanys portfolio. Gorgeous! Dream kitchen. I would do different floors.
Kitchen island that doubles as an aquarium! Dutch designer Robert Kolenik has upped the eco design game with his Ocean Kitchen, a stunning (and surprisingly functional) aquarium-slash-table that can turn your kitchen into an oceanic wonder. Read more: Kolenik's Ocean Kitchen Turns Your Kitchen Workspace Into a Stunning Aquarium | Inhabitat - Sustainable Design Innovation, Eco Architecture, Green Building
Dutch interior designer Robert Kolenik has designed a visually stunning kitchen counter that features an aquarium built inside it. The island's entire base is a large glass tank that's topped with a c...
Stylish fish tank - super glass usage: Ultra-Luxe Kitchen Island is a Gigantic Aquarium by Duth design Robert Kolenik - got to love a functional ocean
It's not unusual for an island to be surrounded by water – but how about inside a house? <br><br> Dutch designer Robert Kolenik designed this kitchen island with an aquarium beneath the countertop.
"Ocean Kitchen" is the name of this kitchen created by Dutch designer Robert Kolenik offering an aquarium as the main decoration. Malignant and visually impressive idea that illuminates the kitchen and makes you want to dive into a recipe.
Idea, Ocean Kitchens, Fish Tanks, Aquarium, Kitchens Islands, Kitchens Counter, House, Robert Kolenik, Design
Mosaic #mosaic
Pebble Mosaics, Ideas, Gardens Paths, Garden Paths, Stones Paths, Mosaics Gardens, Stones Walkways, Rivers Rock, Gardens Pathways
Pebble mosaic garden path of loveliness
garden pathway Garden Path
Mosaic Garden Path ~ Stone walkway in the garden leading to a garden bench, with twists and twirls in pattern, along vibrant flower garden of red, yellow, orange, and purple, inlcuding Geum, Achillea, Salvia perennial plants creates feeling of movement and excitement. Love Love Love!!!
beautiful stone path. What a great idea!!
River Rock Mosaic Garden Path
Mosaic Garden Path I think I would choose less contrast in the colors. I like this idea but prefer it more subtle

by ARNOLD Masonry and Concrete
Love this Pool
Idea, Dreams Home, Seats Area, Dreams House, Dreams Pools, Backyard Pools, Sit Area, Lounges Area, Fire Pit
Dream pool for my dream house
Throw a fire pit in the middle of that sitting area and we're on!
Recessed Lounge Area Giving those who want to stay dry an option is always a nice idea. This unique pool features a recessed seating area "inside" the pool so everyone can enjoy the pool together. Design by Pool Builders Inc.; photo courtesy of Digital Wave Productions
awesome idea - I'd put a fire pit in the middle though. It would be cool to even substitute the seating area for a hot tub that you could walk out to and then if you get too warm, you could just dip an arm in the cool water, haha
backyard pool and lounge idea
Dream home idea
Swim by day, hot tub & roast s'mores at night. We would LIVE out there!!
Pools Area, Dreams Backyard, Fireplaces, Hot Tubs, Firepit, Dreams Pools, Backyard Pools, Back Yard, Fire Pit
My dream pool area! Hot tub and fireplace! Heated pool for cooler seasons!
Dream Backyard: Pool, Hot Tub, and Fire Pit
Fireplace, Hot Tub and Pool! Dream Backyard! Paradise in the back yard
I like how the hot tub and pool are connected, nice waterfall! The fireplace needs to be a firepit though with seating all the way around.
I would change the rug and reposition the chair, but this place is awesome
Lounges Chairs, Dreams Home, Beaches House, The Ocean, The View, Dreams House, La Jolla, Ocean View, Oceanview
Glass windows up high with a beautiful ocean view :) also nice because even though you have glass windows, it's private because no one lives on that side because its the ocean :p
Oceanview
Always wanted this lounge chair in my home. The Iconic Eames Chair by American design couple Charles and Ray Eames. Which comes first, the view or the Eames lounger?
Dream hous
The View From One Of My Dream Homes
Ultra-modern beach house in La Jolla