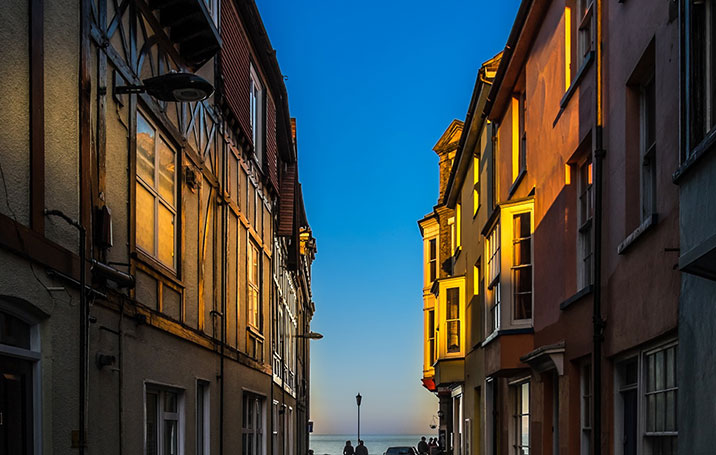 They used Pinterest to explore a new city
Join Pinterest to discover all the things that inspire you.
50+
billion Pins
to explore
15
seconds to
sign up (free!)
Komondor
Sheep Dogs, Mop Dogs, Komondor Dogs, Dogs Breeds, Shepherd Dogs, Big Dogs, Dog Breeds, Dogs Photo, Animal
Sometimes referred to as 'mop dogs,' the Komondor is a long-established powerful dog breed that has a natural guardian instinct to guard livestock and other property.
koomoodor dog | The Komondor – Hungarian Sheep Dog « Janet Carr @
KOMONDOR DOG also called MOP DOG
bergamasco shepherd dog photo | Bergamasco - Razas perros | Mascotas.
Komondor #dogs #animals #cute #köpek #hayvanlar #köpekler
Bergamasco Dog Breed: Ancient Shepherd Dog | New Dog World
big dog breeds (2)
My Daddy raised Bluetick Coonhounds
Hound Dogs, Rai Bluetick, Bluetick Photo, Blue Ticking, Bluetickcoonhound, Bluetick Coonhound 2, Bluetick Hound, Ticking Hound, Ticking Coonhound
blue tick hound | Bluetick photos courtesy of Bluetick 1 Kennels
1/2 of Ticker!! Blue Tick Coonhound
Bluetick Hound
blue tick hound dog
Japanese Chin
Puppies Tongue, Animal Pictures, Future Animal, Adorable Creatures, Cutest Paw, Japan Chin, Fur Baby, Japanese Chin, Adorable Animal
Puppy tongue
[Image: image-332.jpg] Full grown Tibetan Terrier.
Terriers Dogs, Tibetan Terriers, Medium Dogs Breeds, Dogs Art, Google Search, Dogs Names, New Dogs, Breeds Online, Animal
tibetan terrier - Google Search
Tibetan Terrier dog art portraits, photographs, information and just plain fun. Also see how artist Kline draws his dog art from only words at drawDOGS.com #drawDOGS http://drawdogs.com/product/dog-art/tibetan-terrier-dog-portrait-by-stephen-kline/ He also can add your dog's name into the lithograph.
Did you know the Tibetan Terrier was bred over 2000 years ago? If you are looking for a new dog, read more here to learn everything you need to know about the Tibetan Terrier.
[Image: image-332.jpg] Full grown Tibetan Terrier. animals
Balinese cat
Cats, Balin Cat, Awesome Itembalin, Balin Kittens, Balinese Kittens, Balinese Cat, Art Balinese, Balin Beautiful, Animal
Balinese Kittens for sale in any US state
Art Balinese cat animals
Boerboel
Boerboel Pet, Boerboel Animal, Puppies Dogs, Africans Boerboel, Art Boerboel, Dogs Puppies, Pet Photo, Random Pin, Boerboel Mastiff
South African Boerboel Mastiff Puppy Dogs
Boerboel pets
Great American Pet Photo Contest...1000$ Cash Price For The Winning Pet... Submit Your Pet Photos Here.... http://petphoto-contest.website.org
Canaan Dog
Doggies Favorite, Favorite Doggies, Families Pet, Dogs Breeds, Beautiful Canaan, Canaan Dogs, Pet Pet, Canaan Doggies, White Dogs
A beautiful Canaan Dog!! Love! I wouldnt mind having one of these.
white dog- Holy crap it looks like Buddy
Canaan Dog breed Photo
Cymric cat
Cat Pet, Cymric Cat Alt, Cat Alt Photo, Cat Manx, Cat Animal, Cymric Cat Long, Animal Birds Critt, Fashion Looks, Cat Long Hair
Cymric cat (Manx ?)
Cymric cat pets
Art Cymric cat animals
Pyrenean Shepherd
Friends, Dogs Breeds, Pets, Pyreneanshepherd, Dogs Photos, Pyrenean Shepherd, Shepherd Dogs, Dog Breeds, Animal
Art Pyrenean Shepherd animals
Pyrenean Shepherd pets
pyrenean shepherd photo | Pyrenean Shepherd dog
Barbet
Sweet Animal, Favorite Places, Barbet French, Dogs Breeds, Mavericks Dogs, Barbet Dogfranc, Precious Pet, Animal Pet, Barbet Dogs France
Barbet (French Water Dog)