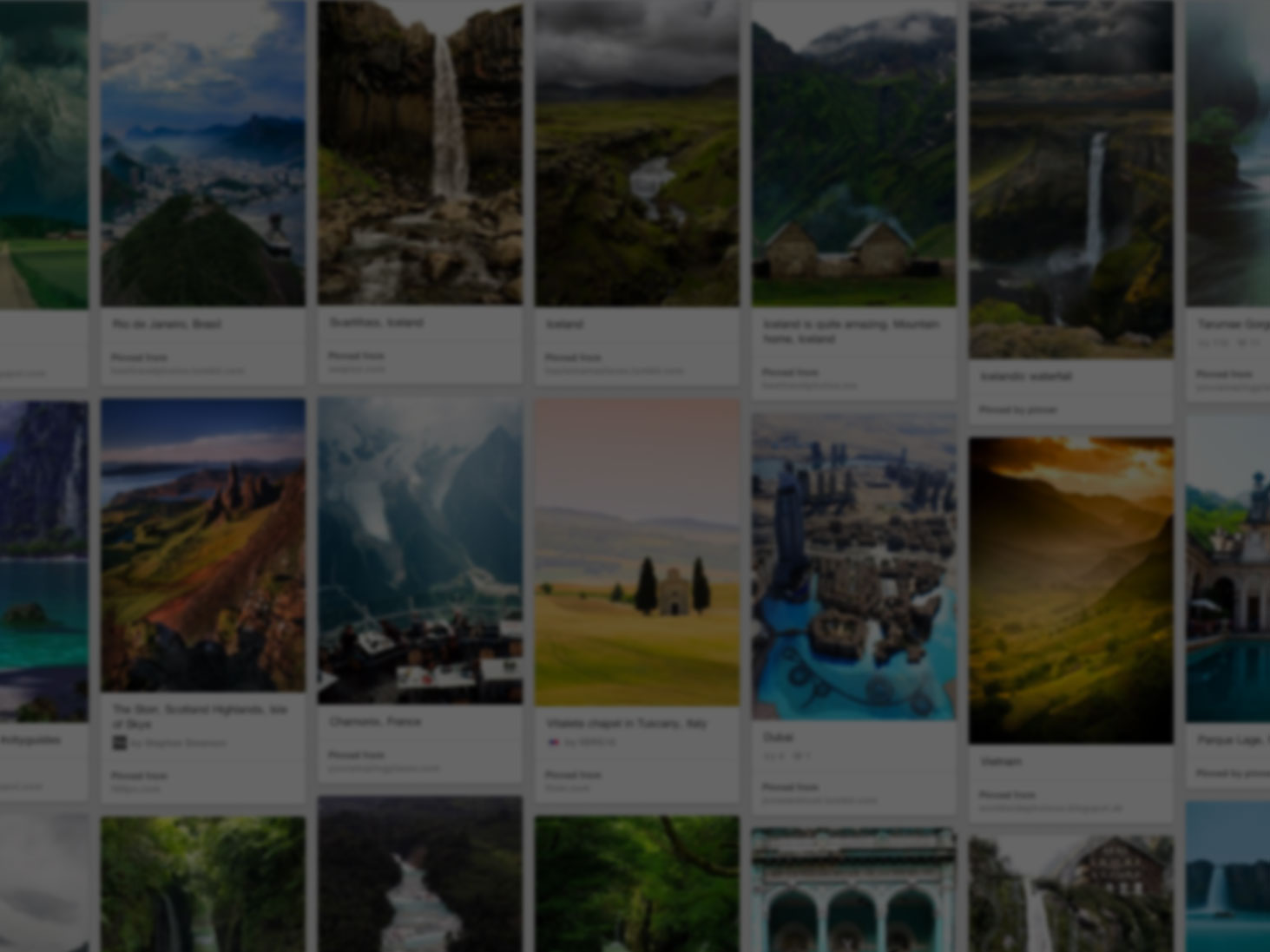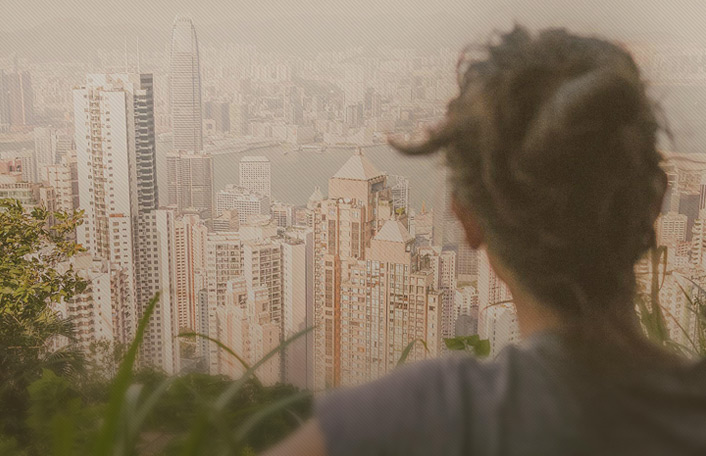 They used Pinterest to plan a dream trip
Join Pinterest to discover all the things that inspire you.
50+
billion Pins
to explore
15
seconds to
sign up (free!)
Plume free wallpaper. vie dribble by Mike Beecman
Plume Texture, Amazing Texture, Mike Beecham, Street Partners, Plume Free, Free Wallpapers, Ash Street, Vie Dribble, Mike Beecman
plume texture
love this!
Wall Collage, Vintage Postcards, Vintage Paper, Inspiration Wall, Mood Boards, Pin Boards, Inspiration Boards, Old Wallpaper, Vintage Cards
vintage postcards, inspiration wall turn into layout
vintage cards on old wallpapers http://www.maxattenborough.co.uk/
wall collage inspiration board | Photo: Max Attenborough for Decor8
Start a mood board in your studio
Gorgeous pin board #vintage #papers #wallpaper #pattern #collection #postcard #inspiration #studio
stunning
Prints Posters, Living Rooms, Art Paintings, Owl Prints, Posters Originals, Owl Art, Art Prints, Art Pictures, Teal Owl
Art picture
Owl Art Print
Owl print poster original artwork by box64studios on Etsy, $20.00
Inspiration for the living room? Found this lovely teal/seafoam & gold owl print by @Kelly Teske Goldsworthy Teske Goldsworthy Stephens
Art #painting art| http://ilovecolorfulcandy7872.blogspot.com
Teal owl art
Henna is amazing
Henna Art, Mehndi Design, Henna Designs, Wedding Henna, Beautiful, Bridal Henna, Hennaart, Henna Tattoo, Henna Hands
Beautiful henna art
My wedding henna design
Beautiful Henna Tattoos Ever | Beautiful Henna Designs: 20 stunning Mehndi Tattoos
Beautiful hands. #Bridal #Henna
cool!
Burning Tigers, Bright T Shirts, Black Guys, Amazing Texture, Guys Tees, Amazing Tigers, Burning Bright, Animal, Yay Tigers
Yay tigers.
Burning tiger
Power animal much? @Sarah
Tyger Tyger, Burning Bright - another Tee that doesn't come in the Girly range so I have a M Black Guys Tee
An amazing tiger.
coming storm
Thunderstorms, Vans Gogh, Waves, Colors, Beautiful, Summer Storms, Photo, Storms Cloud, Wheat Fields
Love this photo, the motion of everything and the colors, nature is beautiful
Thunderstorm over a wheat field BEAUTIFUL contrast of colors! LOVE IT!
Beautiful! Thunderstorm over a wheat field - now we know what Van Gogh saw
: Summer storms. What a beautiful picture!
Oh Beautiful, for Spacious Skies, For Amber Waves of Grain . . .
'' Storm clouds brewing over a wheat field (via Katherine Bond) '' # Beautiful nature photography #
another marble texture from lostandtaken.com
Amazing Texture, Stained Paper, Marbles Texture, Colors, Psychedelic Stained, Paper Texture, Blog, 12 Psychedelic, Aarepin Art
Marble texture from lostandtaken.com
12 Psychedelic Stained Paper Textures pgt
stormy greys from lostandtaken.com
Resolutions Texture, Amazing Texture, Texture Details, High Resolutions, Arcan Heroes, Blog, Prints Texture, Free High, Patterns Texture
arcane hero
amazing
Design Tutorials, Photomanipul Tutorials, Texture Tutorials, Tutorials Photoshop, Herald Design, Photoshop Inspirationen, Cg Tutorials, Blog Design, Photoshop Tutorials
Create a Detailed Ornate Heraldic Design in Photoshop
50+ Design Tutorials that use L&T Texture
beautiful marble texture from lostandtaken.com
Free Texture, Resolutions Texture, Amazing Texture, Stained Paper, Psychedelic Texture, Marbles Texture, Graphics Design, Psychedelic Paper, Paper Texture
6. Stained Paper Texture
PSYCHEDELIC TEXTURE - Pesquisa Google
psychedelic paper texture!
Free high resolution textures for use in Photoshop. Love!
300+ Free Textures For Your Design Work. good!