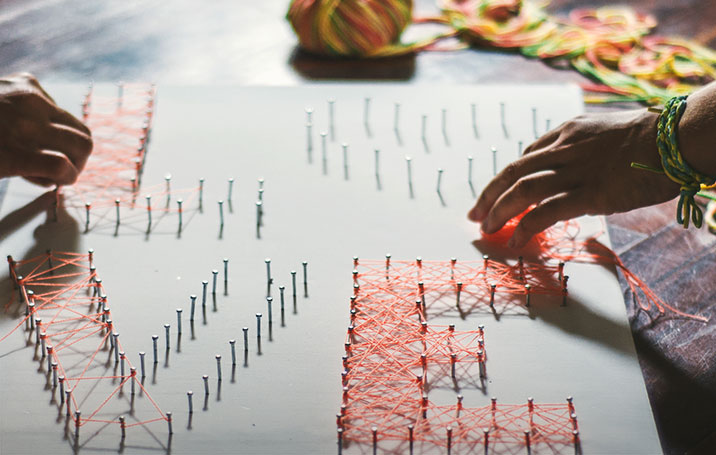 They used Pinterest to find new ways to DIY
Join Pinterest to find all the things that inspire you.
50+
billion Pins
to explore
15
seconds to
sign up (free!)
Faith In Humanity Restored – 38 Pics omg that is soo cool m I live it! Makes me happy
Eco Bridges, Nature, Helpful Animal, Animal Crossing, Wildlife Crosses, The Netherlands, Animal Crosses, Wild Boar, Wildlife Bridges
Amazing Wildlife Bridge To Help Animals Cross The Highway in the Netherlands - Found at Amazing Funny Images and Nature Pictures:
12 wildlife crossings constructed to help animals cross -- we need so many more of these. Scroll down to view all and read the article.
An Eco bridge in the netherlands that lets the animals cross the highway safely we all need one of these ~ There is one in Northern Ontario Canada, I travel under it frequently, but have never seen the view from above.
Ice water fall
Buckets Lists, Natural Photography, Iceberg Waterf, Glacier Waterf, Amazing Natural, Waterfall, Ice Age, Water Fall, Mothers Natural
Glacier Waterfal
Iceberg waterfall. Iceland (It reminds me of Ice Age like if it's true!)
Iceberg waterfall. step up for Mother nature before its too late!
Amazing Nature Iceberg waterfall Antarctica
Alaska! #nature #photography
The water fall here leads the eye down. Also the pattern on the ice berg draws attention towards the waterfall
Marvelous Glacier Water Falls Svalbard, Norway. I NEED to drink some!! Bucket list add!
Amazing
Theocean, Color, Sunsets, The Ocean, Oceanwav, Ocean Waves, Best Quality, The Waves, Mothers Natural
Spectrum of color #oceanwave
Ocean Waves... Palm Trees... Sunsets creating beautiful colors... To capture it in one picture is absolutely breathtakingly priceless...
Sunset on the ocean waves <3
"I closed my eyes and ran my hand along the shimmering wave before falling into theocean forever." #beauty #story #insparation
The colors of the sunset in the wave
Mother Natures Colors. Clark Little Photography.
Bora bora Sunset!! wow wow the colors!
Whitehaven Beach, Australia
Buckets Lists, Beaches Australia, Beautiful, Queensland Australia, Travel, Places, Whitsunday Islands, Whitehaven Beaches, Whitehavenbeach
Whitehaven Beach, Whitsunday Islands, Australia #ravenectar #earth #planet #beautiful #places #travel #place #nature #world
Guess the Beautiful Place!!! It's #WhitehavenBeach, Queensland, Australia
WHITEHAVEN BEACH, AUSTRALIA Photograph via Wicker Paradise on Flickr Whitehaven Beach is a beautiful 7 km stretch along Whitsunday Island in Queensland, Australia. The island is accessible by boat from the mainland tourist ports of Airlie Beach and Shute Harbour, as well as Hamilton Island. World renowned for its white sand beach,…
Whitehaven Beach, Australia and 98 other beautiful places to visit #travel (from 99Traveltips.com)
Whitehaven Beach, Australia. Bucket List. Places. Travel.
Jerusalem
Jewish Quarter, Holyland, Buckets Lists, Beautiful Places, Places I D, The Cities, Photo, Holy Land, Jerusalem Israel
Old city, Jerusalem. No. 1 on my Bucket List to visit the Holy Land.
Israel . #holyland
The most beautiful place in Israel: Light and Jerusalem An alley in the Jewish Quarter, The old city of Jerusalem, Israel October 22, 2009 • Taken by Lorien Photos are © 2005 and on to Lorien, Joe & Moshe, JoLoLog. All rights reserved.
"An alley in the Jewish Quarter, The old city of Jerusalem, Israel"- The Jewish holy lands are in Israel, the Jewish people are a much prosecuted group and have been forced out of Israel often in the past. Almost all Jewish people identify their ethnic home in Israel.
Jerusalem, Israel. The light paints the city.
Bora Bora, one day
Google Image, Buckets Lists, Favorite Places, Beaches House, Overwat Bungalows, Water Bungalows, Google Search, Travel, Long Walks
long walk is worth it..
Google Image Result for http://www.boraboraislandguide.com/image-files/bora-bora-overwater-bungalows-0018.jpg
Bora Bora Over Water Bungalow
tahiti overwater bungalows - Google Search
Bora Bora wow
Tahiti, Dreams Places, Buckets Lists, Dreams Vacations, Beaches Resorts, Places I D, Best Quality, Honeymoons, Borabora
Bucket List! Bora Bora Pearl Beach Resort
Bora Bora Pearl Beach Resort -Tahiti. We stayed in one of the deep water bungalows on our honeymoon.
Tahiti dream place!
Dream vacation in Tahiti - Bora Bora & Moorea #CupcakeDreamWedding
Namego Valley, Tenkawa Mountain, Japan
Natural Beautiful, Tenkawa Mountain, Nara Japan, Blue Ridge Mountain, Namego Valley, First Places, Photo, North Carolina, Japan Travel
autumn ridge / Tenkawa Mountain, Japan OR Blue Ridge Mountains, NC (Find out which)
BLUE RIDGE MOUNTAINS // NORTH CAROLINA
Namego Valley, Tenkawa Mountain, Japan photo via besttravelphotos
MESSA The the first place I'll visit if I ever go to Japan will be Namego Valley in the Tenkawa Mountains.
Natural beauty - Namego Valley, Tenkawa Mountain, Japan