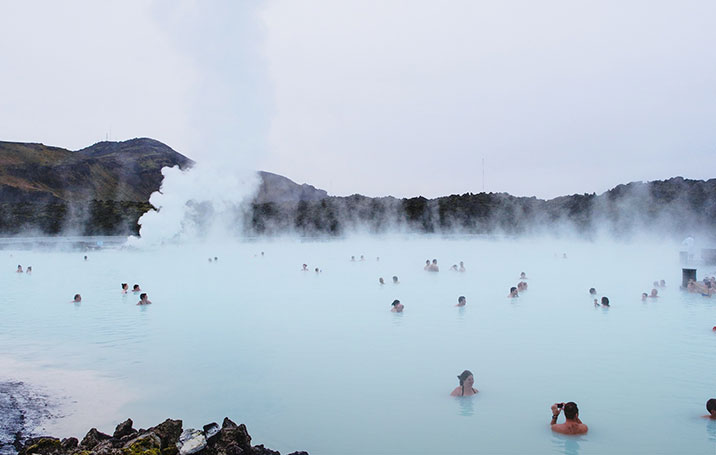 They used Pinterest to find new places to visit
Join Pinterest to find all the things that inspire you.
50+
billion Pins
to explore
15
seconds to
sign up (free!)
Bathroom Design, Masterbath, Glasses Showers, Showers Doors, Bathroom Idea, Dream Showers, Master Bath, Dream Bathroom, Showers Head
glass shower doors - master bath
#bathrooms#bathroom decor #bathroom design #bathroom inspiration #bathroom idea
Wow. Dream shower..... I think two shower heads would be necessary though
beautiful.. love the giant shower. dream bathroom would have 2 shower heads, 1 on either side (maybe one coming from ceiling for us tall people)
Masterbath
bathroom
Bathroom Design, Luxury Bathroom, Big Bathroom, Dream House, Interiors Design, Bathroomdesign, Dream Bathroom, Masterbathroom, Master Bathroom
Dream bathroom
Love this #bathroom decorating #modern bathroom design #bathroom design ideas #bathroom interior #bathroom interior design
Gorgeous bathroom design #luxurybathroom #luxurious #bathrooms #bathroomdesign #interiordesign #luxurylife #bathroom #faucets
this is a huge bathroom which will be a must in my dream house! haha
Big Bathroom Design, Pictures, Remodel, Decor and Ideas
Master bathroom design idea
homebed theater
Homes Theater, Living Rooms, Sofa Beds, Theater Rooms, Dream House, Movies Rooms, Media Rooms, Tv Rooms, Movies Night
Such a cool living room! Or theater room
Movie pit....this will go in the front row of the theater room in my dream house
Living room / TV Room
Home theater bed...perfect for movie nights and snuggling :)
Holayyy, would love to have this sofa bed! When I'm rich and have my movie room this is what will be in it!
I think this would be cool if you had a media room or something but not for the actual living room!
bathroom
Bathroom Design, Nature Lighting, Beauty Bathroom, Masterbath, Dreambathroom, Bathroomdesign, Barrels Ceilings, Dream Bathroom, Master Bathroom
Windows in master bathrooms and master walk-in-closets are the best! Nothing better than natural light!
Love the natural lighting! Dream bathroom.
beautiful bathroom #MasterBath
Beautiful bathroom with arched ceilings and lots of windows allowing in natural light.
Great Barrel Ceiling, and would you look at all that natural light in the bathroom, like the layout....
: Marvelous Master Bathroom Traditional Bathroom Design Interior Used Small White Bathroom Vanity Furniture Design Ideas
#dreambathrooms
Ohhhhhhhhhhhh wow! I am in awe of this fireplace/bathtub.........stunning.
Fire Place, Bath Tubs, Bathtubs, Dream House, Dreambathroom, Master Bath, Hot Tubs, Fireplace, Dream Bathroom
A fireplace in front of a bathtub in master bathroom. #DreamBathroom #Fireplace #Tub #Bath #Bathroom #House #Home
Fireplace at the bathtub, dream house master bath!
Fireplace AND huge hot tub? Dream bathroom... #HelloRelaxation
oh. em. gee. dream bathroom. #1 - two sinks, and separated. #2 - fireplace next to the bathtub. could you GET any more relaxing or romantic!? i think not.
fire place near bath tub or hot tub
Fireplace at the bathtub! Oval bath tub, blue tile, blue/green tile & walls, dark brown wood. I would never leave the tub
Ok....I am kidding....but I would love to spend one night here.
Buckets Lists, Fish Tanks, Dream House, Aquarium, Underwater Hotels, Dream Bedrooms, Place, Underwater Bedrooms, Dream Rooms
Underwater Hotel in Dubai. Ahhhh I need this in my dream house!!!
Underwater hotel in Dubai. Amazing. My Dream bedroom. never going to happen but a girl can dream.
(Underwater hotel in Dubai.) Coolest. Fish tank. Ever.
Underwater Hotel in Dubai. Is there any way I can have one of these in my house?? (Not just an aquarium, an aquarium WALL) I would watch it for hours.
#aquarium #wall #underwater #bedroom #hotel Hotel in Dubai
Underwater hotel room in Dubai? Just shot to the top of my "Places I Must Visit" bucket list.
Aquarium dream room
outdoor living
Kitchens Design, Outdoorbar, Outdoor Rooms, Outdoor Living, Outdoor Patio, Outdoor Kitchens, Outdoorkitchen, Outdoor Spaces, Outdoor Bar
#outdoor kitchen #outdoor patio: Love to spend the afternoon relaxing in this outdoor room!
Garden and Landscape Have Transitioned the Outdoor Spaces Which have become an integral part of homes in Southern California. Use Quality Products and Create that Cooking Center for Your Family & Friends- 🏡 www.IrvineHomeBlog.com Contact me for any Inquires about the Communities and Schools around Irvine, California. Christina Khandan Your Lease Specialist #OutdoorKitchen #RealEstate #Home #Irvine.
This is one of my favorite outdoor kitchen designs for Dad. Happy Father's Day from GardenLivingStudio.blogspot.com. #outdoorkitchen #outdoorbar #outdoorliving
Gorgeous outdoor kitchen. I love the guilt in outdoor bar
Think of all the amazing BBQ's you could have with this outdoor #living room design #kitchen interior #kitchen decorating before and after #kitchen designs| http://kitchen-decorating-keaton.blogspot.com
Must have an all around porch
Homes Plans, Country Porches, Floors Plans, Luxury House, Dream Homes, Dream House, Wraps Around Porches, Country Homes, House Plans
Love, love, love this house! Looking at the floor plans I love everything down to the wrap around porch! This is my dream house.
Luxury House Plan Front of Home Plan 071D-0196 | House Plans and More
Luxury House Plan Front... Kinda my dream house
wrap around country porch This is genuinely my dream home! "I want a big white house, with a wrap around porch, and blue shutters" -The Notebok
Traditional House Plan Front of Home 071D-0196 -- dream home, wrap around porch
Simone Terrace Country Home Plan 071D-0196 | House Plans and More, love the lighting
Happily ever after♥
Wall Art, Quotes, Happily Ever After, Decoration Idea, Master Bedrooms, Wall Decoration, Vinyls Wall Decals, Bedrooms Wall, Wall Word
Vinyl Wall Decal Life Isn't Waiting for the Storm to Pass it's learning to Dance in the Rain Wall Art Quote Decal LARGE. $54.00, via Etsy.
More bedroom wall art.
I love wall words...
master bedroom wall
And they lived happily ever after Vinyl Wall Art Decal #interiordesign #quote
And they lived happily ever after wall decor
circular kitchen
Kitchens Design, Beauty Kitchens, Dream House, Awesome Kitchens, Circular Kitchens, Round Kitchens, Cool Kitchens, Kitchens Idea, Dream Kitchens
awesome kitchen design
Round Kitchen - genius. Dream kitchen!
Beautiful kitchen idea love the space!
What a cool kitchen design idea
unique round kitchen idea
circular kitchen. Officially my dream kitchen
Round Kitchen for my dream house.
Round kitchen design
Luxury Home
California Homes, Million Dollar Homes, Dream Homes, The Ocean, The View, Dream House, Real Estates, Night Time, Hot Tubs
Look at the view and the pool!
Dream Home ✿ Colors are just right ༺༻ 🏡 #Irvine, #California #Home IrvineHomeBlog.com
On the water, by the hot tub, next to the pool
night time
This is my dream house, a mansion like this with a view of the ocean
awesome real estate