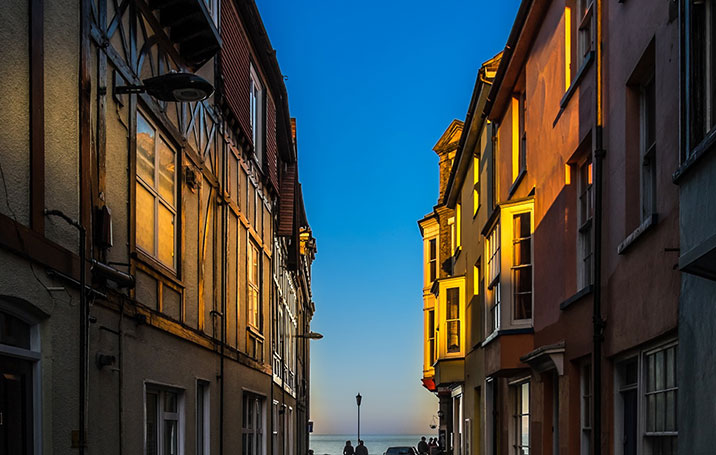 They used Pinterest to explore a new city
Join Pinterest to find (and save!) all the things that inspire you.
50+
billion Pins
to explore
15
seconds to
sign up (free!)
Super Absorbant Hydro-Soil - Diapers Help Your Plants Grow! - YouTube
Watering plants has just gotten a whole lot easier! Check out this non toxic, biodegradable and environmentally friendly way to help your plants grow!
Diapers Help Your Plants Grow! - YouTube Project History & More Info: Now you know that using diapers can really make sense in growing your plants. And in a similar train of "out of the box" thinking, did you know there's a way to find a fun, German-engineered car, that actually makes sense too? In this video you'll see how to use new, or "gently used", diapers to; - Make a "super gel" for better gardening - Cut your watering schedule in half - Help fresh cut flowers last longer and look awesome - Start growing seeds the lazy way - Protect your plants from overwatering and under watering I love the idea that simple resources can be utilized to help meet our basic survival needs, or help optimize systems with just a shift in thinking, and repurposing our trash. Water and time are both very important resources, and when both can be conserved with very little effort, it's a major win. The next time you have a damaged or defected diaper that you're just going to throw away, why not rip it apart and try some of these experiments for yourself? Just make sure it hasn't been used for it's original intended purpose first!
Make super soil using equal parts potting soil and the absorbent crystals found in disposable diapers. Video shows you how!
Use A Diaper To Help Grow Plants - FaithTap Grant Thompson calls himself "The King Of Random" and is constantly looking for ingenious ways to use everyday household products in new and exciting ways. In this video Grant uses an adult diaper to create what he calls "hydro-soil" that can be used to help plants grow. Grants says that plants using his super soil can grow using less water because the soil stays moist longer, awesome!
Water Plants, Pots Soil, Idea, Plants Growing, Super Soil, Videos, Diapers Help, Gardens, Super Absorbed
Funky junk in the garden!
Ideas, Old Tires, Recycled Tired, Flowers Beds, Gardens, Old Tired Planters, You, Bright Colors, Flowerpot
flower beds Good idea to recycle old tires. I love the bright colors.
old tires painted into bright flowerpots!
Unique vertical gardening idea: Seven old tires are painted bright colors and stacked in a staggered arrangement. They are full of soil and growing flowers.
painted recycled tires in the garden. What a great idea for those old tires
A neat and colorful idea for building a raised garden for flowers, herbs or berries from old tires that have been painted, had a bottom with drainage holes built and added to each tire, and then filled with potting soil and planted.
Old Tires Planters... This is a great idea for the infant and toddlers garden!!!
For the front porch... would be a nice housewarming gift with a pretty plant.
Plants Can, Diy Ideas, Numbers Pots, Flowers Pots, Front Doors, House Numbers, Front Porches, Housewarming Gifts, Front Step
Paint a plant pot with house number for the front porch housewarming gift
For the front porch... would be a nice housewarming gift with a pretty plant. Aloe Vera ~ one on either side of the front door. One with family name, the other with house numbers.
House number pot. Cute DIY idea.
great DIY hostess or housewarming gift - a personalized house number pot, for front steps! Omg yes!!!
Great #housewarming gift - Add the new homeowner's house numbers to a flower pot for their front porch and fill with cheery plants. Get premium #vinyl from Uppercase Living that withstand the outdoor elements. http://kathryn.uppercaseliving.net
house number pot for the front porch. good housewarming gift
I Love this - the sun and the poem. Perfect for the backyard. And my quirky sister made it!
Wall Art, Signs, Idea, Wood Scrap, Quotes, Sunflowers, Gardens Art, Gardens Crafts, Sun Gardens
Garden Craft
cute quote and cute sign
I love this reclaimed wood sunflower, and the quote is beautiful too. By Somewhat Quirky: Sun Garden Art - Again
craft idea for all those little wood scraps. Maybe for the front of a gate or on the teepee or chicken coop. with some knot work in the center or another quote.
Make your own reclaimed wood sunflower -- great idea to make for Jocelyn (but with a different quote)
If you could use a little sunshine in your life this wood scrap wall art project from Somewhat Quirky Design is sure to brighten your day! I love this project for many reasons; its rustic charm, ...
Old Garden Gate.
Flowers Gardens, Gardens Ideas, Plants Support, Good Ideas, Gardens Design Ideas, Climbing Rose, Modern Gardens Design, Old Gardens Gates, Old Gates
DIY Flower Garden Support - Bury Bottom of Old Gate 10" or 12" Use old garden gate from Dads
My husband saved our old gate. This is what he wanted to do.... now i can visualize the wonderful possibilities! I've got the old garden gate from where I grew up - this is a good idea of how to use it in the garden. Maybe with some climbing roses...
Garden ideas
Use an old garden gate as plant support. Love! #modern garden design #garden designs #garden design ideas #garden design| http://garden-interior-581.blogspot.com

from flickr
How to Make A Terra Cotta Pot Flower Tower with Annuals
Idea, Terra Cotta, Terracotta Can, Flowers Pots, Planters, Clay Pots, Flowers Towers, Front Porches, Flowerpot
Stacked terra cotta planters- idea for the front porch
Terra Cotta Flowerpot Tower......cute idea.
Terracotta pot Flower tower! Perfect for my front step.Isn't this a very pretty idea. thankyou
Stacked terra cotta or clay pots to create a vertical display. Great idea for the front porch!
how to make a stacked flower pot planter | How to Make A Terra Cotta Pot Flower Tower Planter with Annuals
Great Idea I have lots of odd sizes of Clay pots! How to Make A Terra Cotta Pot Flower Tower with Annuals
Bedhead and drawer = cute garden planter!
Gardens Ideas, Dressers Drawers, Old Drawers, Flowers Beds, Gardens Planters, Flowers Boxes, Planters Boxes, Beds Headboards, Window Boxes
Old drawer + old bed headboard = planter box.
Old drawer = planter box. Window boxes
Old drawer = planter box OR a flower "bed"
Bed headboard with dresser drawer used for flower box.
Old wooden headboard plus a dresser drawer = garden planter box #gardenart #recycled #repurposed #diy
cute garden ideas - upcycle bed + drawer; lined drawer with thick plastic; seal piece to prevent rot
Repurpose Old Dresser Drawers
Gardens Ideas, Old Dressers Drawers, Old Drawers, Flowers Pots, Cute Ideas, Herbs Gardens, Planters, Gardens Crafts, Diy
Planter boxes made from old dresser drawers. Be cute for a herb garden.
Herb Garden Ideas
Old drawers flower pots
garden craft ideas..drawer planter @haleylane. Apartment safe??
Diy planters from old dresser drawers
Repurpose Old Dresser Drawers. Cute idea for a herb garden!
perfect idea for rain bucket
Good Ideas, Rainbarrel, Rain Barrels, Water Barrel, Cool Ideas, Rain Water, Great Ideas, Diy Projects, Diy Rain
This would be a good idea if we had rain water to collet!!! DIY Rain Barrel - You won't have to feel guilty about using fresh water to water your garden anymore! #organic #gardening
DIY Rain Water Barrel. Great idea to save money on the water bill
DIY Rain Barrel - You won't have to feel guilty about using fresh water to water your garden anymore! plus a few other diy projects for spring summer...
How To Build a Rain Water Barrel? How cool is this?! #rainbarrel
Rain barrel- great idea for the garden!...maybe done with a more aesthetic looking barrel ?? cool idea!

by brightcd
Cinder block planters for herbs!
Gardens Ideas, Cinder Blocks Gardens, Outdoor, Gardens Planters, Herbs Gardens, Blocks Planters, Diy, Wall Gardens, Wall Planters
DIY modern outdoor wall planter.
DIY: Cinder Block Garden Planter.
diy- herb garden idea?
Pinner says: When we start talking about outdoors and all the fun things to make, build or plant, there is always one project that immediately comes to my mind: cinder block planters. They've been on my DIY must do list for years now and maybe this year — this year will really be the year!
Wall Garden Planters | Anyway, the reason you are here: for a cinder block garden planter ...
upcycle jars to garden border
Gardens Beds, Ideas, Flowers Beds Border, Glass Bottles, Wine Bottles, Glasses Bottle, Old Bottle, Gardens Border, Bottle Garden
Glass bottle garden border - at one point I had saved hundreds of bottles to do this. When we moved I didn't want to move them with me. Hummmm may have to start over. Love this idea
glass bottles! By burying the tops and leaving the colorful ends exposed, you end up with a beautiful flower bed border.
Colored glass bottles turned upside down for garden border. Would be a great idea for any wine lover to save your wine bottles and turn them into a smaller planter too. ;)
A glass bottle garden bed border... Lovely! (:
Upcycle Glass Bottles into a Garden Border- perfect with wild flowers and for those pretty old bottles I found outside that I didn't know what to do with!