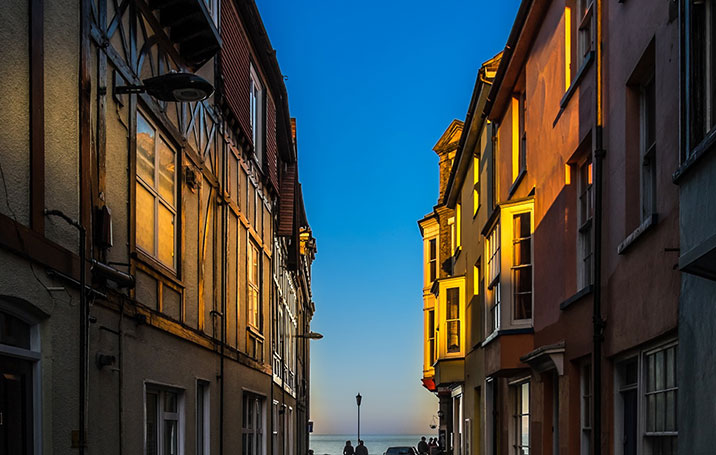 They used Pinterest to explore a new city
Join Pinterest to discover all the things that inspire you.
50+
billion Pins
to explore
15
seconds to
sign up (free!)
So needed this reminder!
Words Of Wisdom, Rai Kids, Daily Reminder, Remember This, Food For Thoughts, So True, Kids Quotes, Good Advice, Parents Quotes
So true - good advice for parents.
❤️❤️My Daily Reminder. Love you guys!! ❤️❤️
Remember this! So true.
Parenting - the days are long but the years are short. Here are some words of wisdom to help you get through those long days. | See more about parenting quotes, kid quotes and kids.
Food for thought . . .
Only God...
Sotrue, God Is, Wisdom, Truths, So True, Favorite Quotes, Living, Inspiration Quotes, Messages
I love this because it is so true. Only God can turn bad into good. God is victorious in all things.
So true. A favorite quote I revisit often, especially in light of my life circumstances over the past few years. Loss of a dearest loved one means anything but a loss of life for the living left behind. Rather, if searching, one will find greater beauty than ever imagined here on earth as a result and deep meaning in the purpose of life!
Truth. Two people can do anything when God is one of them.
.#sotrue
God can turn a mess into a message - even though my mistakes, God is working
My God is an Awesome God, he reigns from Heaven above with wisdom, power, and love. My God is an AWESOME God.
perspective
Remember This, Inspiration, Quotes, Wisdom, Reality Check, Perspective, Things, Positive, Living
This is a wonderful way to look at the little things in our lives, which normally irritate us, with a more positive attitude. :)
Reality Check When you think that Life is Hard. Gives you a little perspective. :)
Print and hang in a frame. Good words of wisdom and positivity for the house!
A positive take on things #life #inspiration #quotes
The power of positive thinking. It's true-- you always have to put things in perspective. I definitely need to remember this list the next time something about my apartment irritates me.
A different perspective. #thankful #greatfull #positive #quote #inspirational
Lol
Annoying People, Quote, Some People, My Life, No One Cares, So True, Ecards, Dr. Who, So Funny
Story of my life
sorry no one cares
Haha. sometimes you just have to have the courage to say that to some of the MOST annoying people that think everything is the freakin' business..?
ROFL! I know some people I'd like to show this to! :P
Did I ask you? // #quote #opinion #ecard #feisty #attitude
So funny and so true!
PLEASE LORD!!!
Prayer, Funny Pics, Dear Lord, Funny Pictures, Night Time, Funny Quotes, Funny Stuff, Funny Photo, True Stories
Funny stuff found / please
Dear Lord, Too funny, but I would imagine there has been a number of prayers of this nature...
Night time prayer. This is so true. Why cant it be me lord?
true story
yep, all of it
Life Quotes, Philosophy Skin Care, Life Upliftingphilosophi, Care Skincare, Beautiful, Acne Cure, Favorite Quotes, Robert Frostings, Life Goes On
Learn from mistakes but never regret. Life goes on.
this will always be one of my favorite quotes.
"In about three words I can sum up everything I've learned about life: it goes on." --Robert Frost
Life #upliftingphilosophy @philosophy skin care
Awesome! Exactly my thoughts!!
Laughing, Life, Quotes, The Real, Diet Pepsi, Funny, Coca Cola, So True, Diet Coke
Omg. I have seen this before. It's diet coke for me and I said this to the waiter~ jokingly of course. We all laughed so hard. Funny stuff.
COCA COLA RULES Insert Diet coke I hate Pepsi :)
It should be against the law to offer Pepsi in lieu of Coca-Cola!!! Can't beat the real thing! So true!!!
Diet coke, but this is so true
Coke vs. Pepsi #coke #pepsi #poster #humor #quote #saying
Story of my freaking life, especially with Diet Coke and they ask me, "is Diet Pepsi okay?".
thankful
Remember This, Friends, Wisdom, Truths, So True, Families, Inspiration Quotes, Gratitude, True Stories
true story
Each day I am thankful for... - Inspirational quote says: "Each day I am thankful for nights that turned into mornings, friends that turned ...
gratitude for mornings & family & love
This is the truth. Thank god for family and friends.
So true, but we dont always remember this!
This is so true for me! How can I complain about life when I have a the best boyfriend, the best best friend, a good job, and the MOST AMAZING family? BLESSED!
Everyday <3 ...and pain that turned into wisdom :)
Exactly!
Retail Therapy, To My Husband, Shops Problems, 3Hj, My Life, Well Said, So True, Yess, Shopping Spree
♥ Retail Therapy ♥
I don't have a shopping problem
<3hj
YESS
Something I might say to my husband.. (;
Win a $ 500 shopping spree and discover UK Fashion trends ! Like @ AndOtherBrands.com on Facebook and enter at https://www.facebook.com/AndOtherBrands/app_311993582247023
Story of my life!
So true!
Well said!
Perfect!
Applying, Amenities, Some People, Bahaha, Tall Glasses, So True, Adult, Ecards, Kid
Applies more to some adults I know instead of kids...
So true about adults too!
Funny Sympathy Ecard: I'm sorry you're mad because you just found out the world doesn't revolve around you. Here, let me pour you a tall glass of get over it
Bahaha amen!
LMAO!!! So true for some people!!!
EXTRA tall glass for the adults this applies to.
Love at first sight!
Wedding Anniversaries Gifts, Sight, Love Of A Lifetime Quotes, Miracle, Truths, Looks Forward, Living, Love Quotes, Style Blog
Wedding Anniversary gift
Merriment Style Blog - love
Truth.
Looking forward to our miracle...
Absolutely..... I have my miracle. And to know that you are still with us after all that happened I still give praise and thanks for God making you a survivor. One day we will be in one anothers lives full time with no hesitation or reservation no complications and no drama. Because you are truly my greatest miracle! #soinlovesohappysoatpeace
"Love at first sight is easy to understand, it's when two people have been looking at each other for a lifetime that it becomes a miracle." -Sara Levenson
Growing Old Together. #love #quotes #wordstoliveby
.
Laughing, Life, Mothers Funny, Quotes Humor, Truths, Funny Stuff, So True, Things, Kids
Made me laugh...
One reason I don't like kids!
aint that the truth!
So true!
Do not be afraid x 365
The Lord, Living Fearless, Daily Reminder, Afraid, Quotes, Faith, God Is, Jesus, Bible
Do Not Be Afraid, this is written 365 time in the Bible, God is With Us
Deuteronomy 7:21 "No, do not be afraid of those nations, for the LORD your God is among you, and he is a great and awesome God."
Quote religion: "The phrase: 'do not be afraid' is written in the bible 365 times. That's a daily reminder from God to live everyday fearless"
Fearless, #christovereverything god christ hope love world life faith jesus cross christian bible quotes dreams truth humble patient gentle
The phrase "Do Not Be Afraid" is written in the Bible 365 times. That is a daily reminder from God to live fearless. Wonder who counted that!
The Phrase "Do Not Be Afraid" is written in the Bible 365 times. That's a daily reminder from God to live everyday fearless. #Faith
ecards
Ain T, Agre, Absolutely, My Life, A To The Men, Have Fun, Exactly Heh, Cyndi Lauper, So Funny
Absolutely!
A to the MEN!
ecards. story of my life...
I love this, so funny and true
cyndi lauper claims that "girls just wanna have fun." pfft please, girls just wanna eat without getting fat.