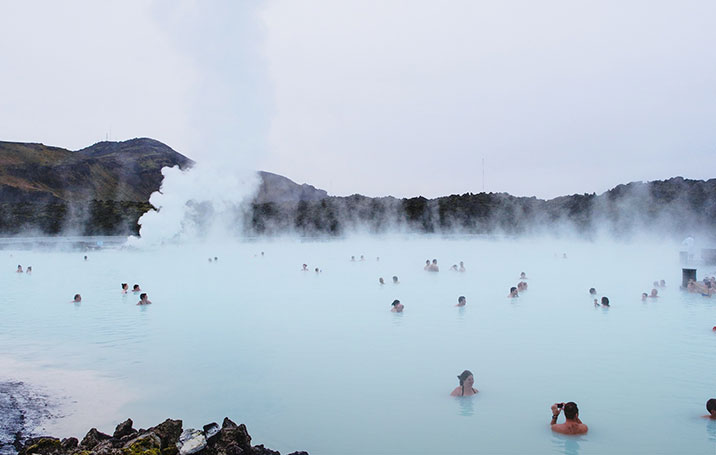 They used Pinterest to find new places to visit
Join Pinterest to find all the things that inspire you.
50+
billion Pins
to explore
15
seconds to
sign up (free!)
May Crafts for Kids
Fun and Easy Crafts and Early Learning Activities for Kids
---
Back to
May Crafts for Kids
May Crafts for Kids
made with silk flowers and a stage 3 baby food jar. Great for Mother's Day or to use as table decorations for wedding/baby showers.
Table Decorations, Babies, Baby Food Jars, Crafts Ideas, Mothers Day, Silk Flowers, Jars Gardens, Baby Foods, Babyfood Jars
Mother's Day Craft Idea
craft this spring or for SRP theme babyfood jar garden
made with silk flowers and a stage 3 baby food jar. Great for Mothers Day or to use as table decorations for wedding/baby showers.
Baby Food Jar Garden... mother's day ot activity
Coffee Filter Butterflies-child...
Butterflies Projects, Crafts Art Projects
easy coffee filter butterfly project
Fly Swatter Flower Painting
Flying Swatter Paintings, Outside Activities, Kids Diy, Swatter Flowers, Flower Paintings, Flyswatt Paintings, Fly Swatter Paintings, Diy Paintings, Flowers Paintings
Flyswatter Painting
Fly Swatter Painting by theimaginationtree: Oh what fun! #Kids #DIY #Painting #Fly_Swatter_Painting #theimaginationtree
Fly Swatter Painting - oh boy, this looks like an OUTside activity - but fun!!!!
coffee filter flower
Coffee Filters Flowers, Spring Porches, Flowers Wreaths, Coffee Filter Flowers, Porches Updates, Spring Bulletin Boards, Flower Wreaths, Coff Filters, Crafts
Coffee Filter Flowers Spring Porch Update | Crafting in the Rain
coffe filter flowers
Butterfly Sun Catcher
Summer Crafts, Preschooler Crafts, Kids Crafts, Butterflies Suncatchers, Preschool Crafts, Spring Crafts, Sun Catchers, Stained Glass, Construction Paper
Butterfly Suncatcher
preschooler craft; black felt or construction paper; cut out shape; cut our wing shape; fill with tissue paper. These would look great on the windows!
summer craft; black felt or construction paper; cut out shape; cut our wing shape; fill with tissue paper
Butterfly Sun Catcher | Crafts | Spoonful great spring craft
classic--who hasn't made one of these stained glass like butterflies as a kid??
Preschool stuff / Caterpillar Counting
Caterpillar Counting Using a Pool Noodle - I Can Teach My Child!
Caterpillar Counting Activity : use pool noodles and rope to practice counting, number recognition and fine motor skills.
We made this today! The kids love it! Made it look more like the hungry caterpillar.
bug theme math pool noodle caterpillar - could use with letters
Math, Pool Noodles, Pools Noodles, Fine Motor Skills, Teaching, Hungry Caterpillar, Kids, Caterpillar Counting, Preschool
tie dye butterfly
Sprays Bottle, Ties Dyed Butterflies, Dyes Butterflies, Pompom, Ties Dyes, My Children, Pom Pom, Butterflies Magnets, Coffee Filters
Tie-Dye #Butterfly #Magnet. I do this every year during our insect unit. I've never used the pompoms before. I like it. #craft
Tie Dye butterflies - markers, coffee filters and spray bottle
Tie-Dye Butterfly Magnet - with a coffee filter, pom poms, clothes pin and a spray bottle of water
Clothes Pin Caterpillars
Ideas, Fun Recipes, Clothespins Caterpillar, Kids Crafts, Hungry Caterpillar, Pom Pom, Caterpillar Craft, Clothing Pin, Kidcraft
Clothespin Caterpillars For the very hungry caterpillar party. Cute craft idea.
Clothes Pin Caterpillars. Glue pom poms on caterpillars and give them eyes. Glue a magnet to the underside to make it a magnet! #kidscrafts #kids #caterpillars picture - idea only
Kid Craft: Clothespin Caterpillars. Crafting with clothespins and pom poms has never been so cute! (plus so much fun to make.)
Footprint butterfly
Footprint Canvas, Crafts Ideas, Footprint Art, Canvas Art, Kids Crafts, Baby, Butterflies Footprint, Footprint Butterflies, Diy
Diy Projects: Make Handprint and Footprint Canvas Art
Handprint Canvas Art in Crafts, DIY, Kids Crafts, Thrifty Gifts
Footprint butterfly. I love this!! I need a new grand baby so I can do this.
Butterfly footprint art
caterpillar handprints
Projects, Hands Prints, Hungrycaterpillar, Crafts Ideas, Kids Crafts, Handprint Art, Very Hungry Caterpillar, Hand Prints, Caterpillar Craft
(6) CRAFT: Very hungry caterpillar... more handprint fun! #WorldEricCarle #HungryCaterpillar
handprint art caterpillar. Fab ideas for hand printing for preschoolers or early primary school.
Kid crafts... hungry caterpillar with hand prints
The Very Hungry Caterpillar hand print project
Very Hungry Caterpillar craft idea
Cupcake Liner Flowers-We are making this simple art project today.
Cupcake Liners, Cupcakes Liner, Cupcakes Rosa-Choqu