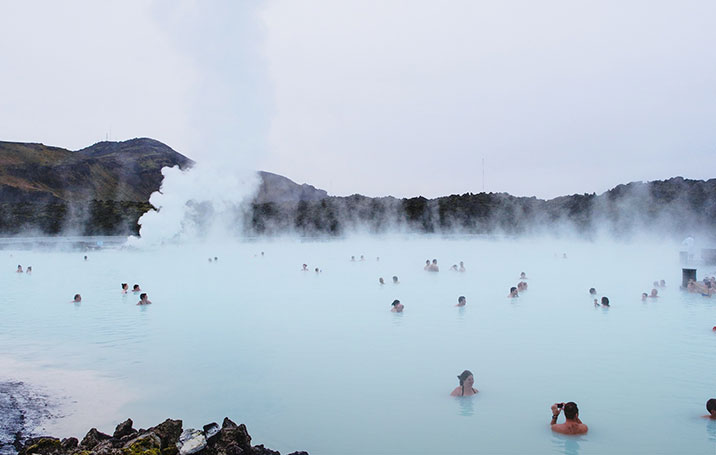 They used Pinterest to find new places to visit
Join Pinterest to find all the things that inspire you.
50+
billion Pins
to explore
15
seconds to
sign up (free!)
caffeine first...
Health Food, Retro Humor, Mornings Routines, Funnies Quotes, Mornings Coff, Retrohumor, Healthy Food, Diet Coke, Coff Quotes
My morning routine ✮✮"Feel free to share on Pinterest" ♥ღ www.fashionupdates.net
Caffeine#food for health #healthy food #food health #health food
retro humor
This is posted under health and medical as I know people that are dangerous before their morning coffee..also how I love my diet coke but this cracks me up and the look in her eyes..like just try me LOL
Ssshhhh....... caffeine first - Coffee vintage retro funny quote
Truth
Inspiration, Life, Quotes, True Love, My Heart, Truths, So True, Hubby, Home Is Where Your Husband Is
aint that the truth ....only find true love with your other half
Quote "Home is where your husband is" :-)
Home is where your husband is. He takes my heart every time he has to leave. :(
So true! My heart is always with the hubby :)
haha this is so true in my life. we are nomads. @Mary Grace @Katy Kirk
So true. Love the hubby.
♥
My Best Friends, Life, Inspiration, Quotes, My Husband, Truths, So True, Happy Is, Marriage
So true. Happiness is where my husband is :)
Someday, Nate will be my husband so this quote definitely will fit my life :)
Marriage to my best friend / So true / a few of my favorite things
My husband is definitely my best friend #Marriage
Juxtapost - my husband is definitely my best friend! / inspiring quotes and sayings
The truth! My husband is my #1
Love it.
Sweet, Old Barns Woods, Woods Signs, Cute Signs, Master Bedrooms, House, Woods Blocks, Wooden Signs, Crafts
i love us wood sign. Cute sign. Blair could do this
diy wood block craft - i love us
i love us wood sign. When we buy a house I'm going to have to have a room just for cheesy love signs.
Use old barn wood
"i love us" wooden sign
Perfect for above the fireplace or master bedroom dresser.
sweet. - because if you knew us, you know we're a conceited type of couple and like to have stuff like this around the house :)
♥
Signs, Bedrooms Decoration, Pallets Art, Vinyls Crafts, Happy Anniversaries, My Husband, So True, Master Bedrooms, I Choose You
Master bedroom decor
I choose you
Love this sign. So true
vinyl crafts
I would choose you again, and again, and again! You are all I want and all I will ever need Rodney! Thank you for the best 15 years of my life, Happy Anniversary! I love you!
What my husband has said to me every night before bed for the past 10 years... ♥
another awesome saying for my wood pallet art things. =)
dinning out
Woolworth Menu, Woolworth Lunches, Childhood Memories, Lunches Menu, Woolworthmenu, 1950, Sodas Fountains, Lunches Counters, Grilled Chee
RR: Here's a Real Blast from the Past: 1957 Woolworth's Lunch Menu
Menu from Woolworths Lunch Counter. Oh my God the childhood memories!!
Woolworth's lunch counter menu from 1950
WoolworthMenu. Yep I worked in a Woolworth's in Calif. in the 60's. Note the prices, but I made 1.65 an hour and Washington had not started to print Monopoly money.
Woolworth soda fountain menu !! Woolworth's lunch counter was THE place to meet with your friends for lunch or coffee.
Woolworth's menu at the lunch counter. I went to my first Woolworth lunch counter at the age of 11. I had a cheese sandwhich and a coke.
Howdy Doody and Buffalo Bob
Boomer Journeythru, Free Encyclopedia, Blast, Childhood Memories, Buffalo Bobs, Howdy Doody, Baby Boomer, 50S, Vintage Memories Remember
Each show began with Buffalo Bob asking, "Say kids, what time is it?" and the kids yelling in unison, "Howdy Doody Time!" Then the kids all sang the show's theme song (set to the tune of "Ta-ra-ra Boom-de-ay").
Howdy Doody - Wikipedia, the free encyclopedia
Mayberry
Tv Show And Movies, Funnies Actor, Ripped Andy, The Andy Griffith Show, Time Fav, Bad Language, Andy Griffin, Andy Taylors, Favorit Tv
Old TV shows with no bad language :)
Don Knotts and Andy Griffith of the Andy Griffith Show. I think I'd have to say these guys are my favorite tv duo!
Andy Griffin Show!!!
The Andy Griffith Show! - one of my all time favs :)
Barney Fife and Andy Taylor of The Andy Griffith Show (1960s)
The Andy Griffith Show. <3 RIP Andy!
The eccentric Belgian detective, Hercule Poirot. One of my favorite characters from film and literature
Christy S Poirot Tv Series, Hercule Poirot, Christy Poirot, Belgian Detective, Hercules Poirot, Book Covers, Agatha Christy S Poirot Tv, David Suchet, Google Glass
This board is supposed to be devoted to book covers - but such a charming picture of Suchet as Poirot deserves a spot all its own.
The eccentric Belgian detective, Hercule Poirot, played by the brilliant David Suchet.
Belgian detective Hercule Poirot would have found Google Glass invaluable.
stinkin' cute
Cutest Baby, Cute Baby, Animal Baby, Baby Skunks, So Cute, Pet, Baby Animal, Sleep Baby, Adorable Animal
adorable, adore, animal, baby
cutest baby animals- baby skunk
baby skunk! so cute, but I wouldn't want one as a pet.
I want a pet #cute baby Animals #Baby Animals| http://awesome-cute-baby-animals-gallery.blogspot.com
swoon...
I Love You, Wall Decals, Wall Quotes, Master Bedrooms, My Love, Love Quotes, True Stories, Bedrooms Wall, Wall Word
Wall words! Master bedroom
Love quote for my love
So true, and we're the only ones who know the true story. I loves you so much baby
bedroom wall decal
love quote for the bedroom wall
Master bedroom wall quote
treasure each other
Favorit Place, Loch Ard, Color Nature, Ard Mornings, Colour Inspiration, Scotland Loch, Ard Trossac, Shades Of Green, Trossach
Loch Ard Trossacs, Scotland <3
Loch Ard, Trossachs, Scotland And the perfect shade of green!
landscapelifescape: Loch Ard, Trossachs, Scotland Loch Ard morning (by ouldm01)
The Harris Tweed label. Your guarantee that your Tweed was handwoven in the Outer Hebrides from 100% pure wool #HarrisTweed #Scottish #Scotland #Tweed #Heritage #Fabric
Harry Tweed, Harris Tweed, Style, Tweed Labels, Clothing Men, Google Search, Outer Hebrides, Men Fashion, Adidas Originals
Nothing beats Harris Tweed for quality and style. Every man needs at least one Harris Tweed jacket.
The Harris Tweed label. Your guarantee that your Tweed was handwoven in the Outer Hebrides from 100% pure wool
harris tweed - Google Search