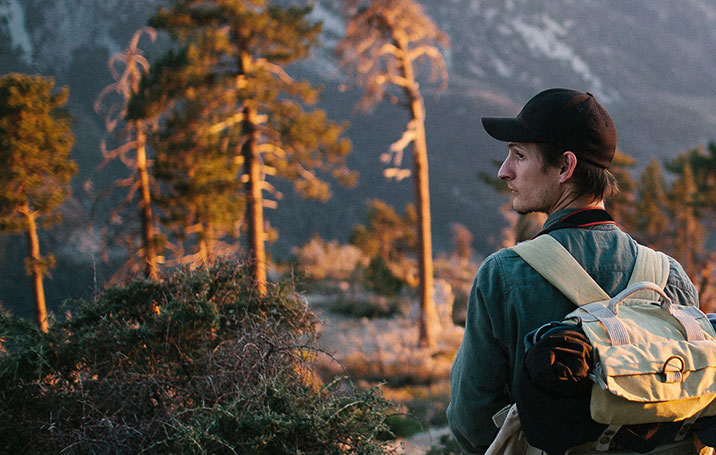 He used Pinterest to explore new campsites
Join Pinterest to find all the things that inspire you.
50+
billion Pins
to explore
15
seconds to
sign up (free!)
Indulgy showed these steps - something about the integration into the earth appeals to me. For clients I like things to be more formal, but for myself, I prefer a more natural look.
Stones Step, Stone Steps, Paths, Gardens Step, Gardens Idea, Rocks Step, Black Mondo, Traditional Landscape, Exteriorscap Llc
garden ideas
Rock steps and stones in the garden in a long and winding path
Landscaping around stone steps - Exteriorscapes llc
Plants can slip just about anywhere they have access to soil and water. Here, black mondo grass, coral bells, sedum and low-growing evergreens thrive between a rock and a hard place. Traditional Landscape by Exteriorscapes llc
rock garden steps
Garden Stone Creations - wow. The boulders are so huge. It makes a monumental statement.
Gardens Stones, Garden Stones, Stones Creations
Natural Home And Garden uses river rock here as the risers. I think I prefer a less smooth appearance - our granite here in San Diego has not been worn down by the aeons - at least where I live.
Gardens Stones, Flagstone And Boulder Step, Stones Step, Laguna Beach, Beach Gardens, Gardens Inspiration, Rivers Rocks Gardens, Nature Pools, Landscapes Design
Hilllside garden, stone steps, hill plantings
From Eyesore to Enchantment:have this lead down to the natural pool
Landscaping Design Ideas
A Laguna Beach Garden #inspiration
fairegarden blog shared these steps- adventure lies ahead.
Happy Trail, Fairegarden Blog, Hillside Step, Blog Shared, Appi Trail, Lying Ahead, Gardens Idea, Fairies Gardens, Adventure Lying
Rock Steps Lead to Old Wooden Door, Vernazza, Italy Photographic Print by Dennis Flaherty These are the sorts of steps that have been in place forever and add such character.
Galleries, Vernazza Italy, Rocks Step, Art Poster, Gardens Doors, Doors Vernazza, I'M, Gates Doorway Stairs, Old Wooden Doors
Rock Steps Lead to Old Wooden Door, Vernazza, Italy... raw but pretty
Vernazza, Italy. the garden doors are always locked. but we always tried.
Patagonia Trail CLub created this one - beautiful rocks. Granite.
Club Projects, Hillside Step, Restoration Projects, American Alpine, Beautiful Rocks, Trail Restoration, Trail Club, Patagonia Trail, Club Create
very naturalistic steps from The Spring Trail Trust - they really know their stuff.
Hillside Step, Sloped Step, Naturalist Step
Large slabs of stone used as steps from "Dead End" blog. How heavy are these guys? I'd never be able to move them.
Large Slab, Hillside Step, Stones Wall, Gardens Idea, Sloped Step
This is a shallow set of steps - more platforms than steps from "Gardening in the Country"
Gardens Design Idea, Homes Interiors Design, Garden Design, Gardens Step, Interiors Design Kitchens, Gardens Paths, Gardens Idea, Outdoor, Landscape Idea
landscaping ideas stair | ... ideas garden stairs ideas outdoor stairs landscape stairs landscape
Garden Design Ideas | Home Interior Design, Kitchen and Bathroom Designs, Architecture and Decorating Ideas
stepped garden ideas - Google Search
garden step
side yard landscaping ideas steep hillside | Garden Path Design Ideas | Home Interior Design, Kitchen and Bathroom ...
From the National Trust website. How long will these wooden steps last?
Rob Stephen, Trust Website, Landscapes Ideas, Hillside Step, Craig Cooper, Sloped Step, Sloped Rob, National Trust, Large Blue
I have a lot of granite rocks...this could work in a modified format.
Hillside Landscape, Stones Paths, Granite Gardens Step, Landscape Gardens, Gardens Landscape Outdoor, Landscape Idea, Gardens Yard, Landscape Step, Step Up
Landscape garden steps for a slight slope or small hillside garden.
hillside landscaping ideas | Hillside Landscape Steps Ideas
sloped stone path
steps up the back hill.
Next project: taming the hillside...
Hillside Step