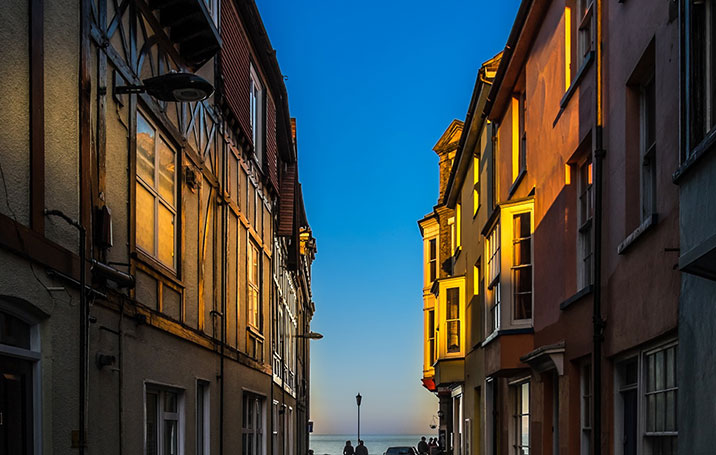 They used Pinterest to explore a new city
Join Pinterest to discover all the things that inspire you.
50+
billion Pins
to explore
15
seconds to
sign up (free!)
sweetness
Orange Cat, Kitty Cat, Tabby Cat, Gingers Kittens, Baby Kittens, Gingers Cat, Orange Kittens, Red Cat, Gingers Baby
Love orange cats! (well any cats for that matter!)
Red cat
Ginger kitten
That looks like my baby kitten my parents gave away without telling me. I miss my lucas so much.
Ginger Cat
lovely ginger baby
Cute kitty cat cat
Baby orange kitten
And then I'll have a ginger tabby cat named ponyo
Cute
Kitty Cat, So Cute, Pet, Funny, Cute Kittens, Kittycat, Socute, Eye, Animal
SOCUTE!
kitty, cat, cute, animals, silly
www.pintrest.com/petcute | Cats | Pet Care Authority | Funny Animals | Funny Pets | Adorable Animals | Adorable Pets | Funny Cats | Funny Kittens | Hilarious Cats | Hilarious Kittens | Aww | Cat Memes | Kitten Memes | Kittens
Not usually one to pin animal pictures, but really, this is TOO CUTE! (A grey kitten winking one eye while sitting in a bucket with its tongue sticking out.)
So cute & funny at the same time. lol #cute #animals #cute #kitten Re-pinned by www.petitestyleonline.com
Cutest!
Cute Puppies, Little Puppies, Small Dogs, Cutest Dogs, Teddy Bears, So Cute, Fluffy Puppies, Cute Dogs, Little Dogs
love.....looks like Maggie and Abbie's little puppy S'mores!! So cute!
Teddy bear - now this is one small dog I would get!
this little dog is so cute
so cute puppy :)
Cute Dogs | Wallpapers Cute Puppies - Puppies Wallpaper looks like my little guy Alf
teddy bear dog - oh my goodness. so cute
Fluffy Puppy love!
teddy bear dogs. THE CUTEST DOG I HAVE EVER SEEN!!!!!!!!!
Cute Kitten
Dogs, Sweet, Animal Baby, Pet, Baby Animal, Kittens, Funny Animal, Kitty, Baby Cat
No...if the dogs can't neither can you kitty. Now off you go! and stop giving me those eyes won't work...
Fun Claw - Funny Cats, Funny Dogs, Funny Animals: Funny Pictures Of Cats - 19 Pics #Cat #Pets #LOL #LOL Cats #Animals
kitten #Baby Cats #cute cats
why yes you can, kitten... I want a sweet cuddly kitten sooooo much!!
#animals #dogs #cats #adopt #kittens #puppies #shelter #save #nokill #foster #home #pets #awareness #animalawareness #animals #abuse #rescue
Elephant and a kid by Tim Flach
Funny Pics, Timflach, Baby Elephants, Pet, Tim Flach, Funny Photo, Kid, Animal, Photo Art
do I need a permit for a pet elephant?
Funny Photos of Kids and Animals
child and elephant - photo art by Tim Flach
by Tim Flach #timflach
Tim Flach Animal Photography
Cute Baby Elephants | Baby Playing With Elephant Very Cute Image
Beagle
Puppies Faces, Dogs, Beagles Puppies, Beagle Puppies, Pet, The Faces, Puppy, Baby Beagles, Animal
Baby #beagle #cuteness #animal #pet #dog
i love the face !!! puppy!!
Beagle puppy face :) Deeeeeee-awww!!
This Pin was discovered by Cara Anderson. Discover (and save!) your own Pins on Pinterest. | See more about beagle puppies, dogs and baby beagle.
What a sweet baby
Babies, Kids Http Cli Gs Uwftge4, My Sisters, Baby Mamandesfill, At Home, My Cousins, Baby 3, Sweet Baby, Animal
I'm an angel...
Puppies Faces, Cute Puppies, Little Puppies, So Cute, My Heart, Adorable Puppies, Cutest Puppies, Baby Puppies, Adorable Animal
cutest puppies in the world | Cute Puppy Pics | Super Cuter
So cute puppy
look at that baby puppy!
#cute #puppy #face
My heart melted! SO CUTE!!!. the little puppy
So cute! Just want to cuddle this adorable puppy!
Adorable animals
just. awww. :)
Jungles, Instagram Viewer, Heart, Animal Monkey, Photo Diaries, Monkey 3, Laurenconrad Lauren, Blog Photo, Instagram Photo
your heart just melts
Photo Diary: More Safari Fun
JuNgLe!
.@laurenconrad (Lauren Conrad) 's Instagram photos | Webstagram - the best Instagram viewer
forever friends
True Friends, Best Friends, Bestfriends, Pet, Growing Up, Friends Forever, Baby Animal, 5 Years, Weights Loss
Best friends. #Baby Animals #cute baby Animals| http://cute-baby-animals-spencer.blogspot.com
The best friends are those you've known for ever! #ModDog #BestFriends #BFF
friends forever. This will be my best friend and I when we grow up :)
best friends <3 5 years together.how sweet.....
Cute Dogs - Friends forever. #dogs #pets #canine #puppies
true friends forever
the sound of music
Sweet, Funny Dogs, Classic Music, Happy Day, Pet, Songs, Baby Dogs, Animal Dogs, Golden Retriever
Golden Retriever Dog must be listening to classical music
Golden Retriever song
#funny #dog #music
Golden Retriever #Baby Dogs
Happy Day! Ahhhh.... heading into the weekend! Golden retriever.
Makes me smile :-) #pets #animals #dog
Cute ♥♥♥♥
Cute Overload, Cute Puppies, My Heart, Adorable Puppies, Puppy, Puppies Love, Cutest Puppies, Bad Day, Puppiesss
And God said, "Let there be puppies." I want puppiesss
this is long, but adorable! Puppy love! @Melissa Hobson
cute cute puppies my heart has melted!!!
OMG CUTE PUPPIES!! THE CUTEST PUPPIES EVER THE CUTEST PUPPIES EVER THE CUTEST PUPPIES EVER THE CUTEST PUPPIES EVER THE CUTEST PUPPIES EVER THE CUTEST PUPPIES EVER THE CUTEST PUPPIES EVER THE CUTEST PUPPIES EVER
never ending roll of cute puppy pictures!! if i'm ever having a bad day, this will come in handy
The most adorable puppies ever! Cuteness overload
If you are having a bad day, just look at these adorable puppies.