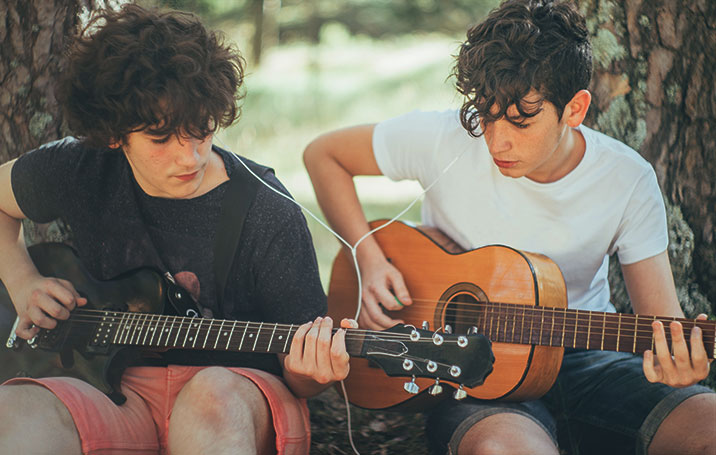 They used Pinterest to find new songs to learn
Join Pinterest to find all the things that inspire you.
50+
billion Pins
to explore
15
seconds to
sign up (free!)
Heroes & HeartThrobs
Men whom I admire for all the gifts they've shared.
---
Back to
Heroes & HeartThrobs
Heroes & HeartThrobs
As I walked out the door toward my freedom, I knew that if I did not leave all the anger, bitterness, and hatred behind, I would still be in prison.--Nelson Mandela
Southafrica, Bowtie, Famous People, Quote, U.S. Presidents, South Africa, Nelson Mandela, Nelson Mandela, Inspiration People
Famous Dead People | 10 Weird Cases of Famous People Falsely Reported as Dead
In the memory of Nelson Mandela - > Died at aged of 95. We Love you ! #NelsonMandela #died #Memory #love #presidents : http://www.thecelebworth.com/richest-politicians/richest-presidents/nelson-mandela-net-worth/
#RIP #NelsonMandela. A great man in the human rights movement and social justice!! #SouthAfrica #Mandela ~~ Indeed a great man in history ~~
Nelson Mandela - Inspirational people
Ummm, love
George Clooney, Righteousness Man, People I Admirer, Men'S Styles, Actor, 5 10, Gentleman Un Caballero, Regular Guys, Clooney Pics
Pinned from
Uploaded by user
Stephen King, one of my favorite authors. Love his book Dolores Claibourne.
Book Dolores, Stephen Kings

by Larry French
Jimmy Carter, building a Habitat House.
Carters Building, Human House, Building Place, Carters 39Th, Idol, Habitats For Human, 39Th Presidents, Habitats House, House James
Jimmy Carter (39th), building a Habitat for Humanity House.
My Idol! Jimmy Carter, building a Habitat for Humanity house - he walks the walk; not just preaching the talk.
jimmy carter building places for people
Jimmy Carter, building a Habitat for Humanity house James Earl "Jimmy" Carter, Jr. (born October 1, 1924) is an American politician who served as the 39th President of the United States (1977–1981) and was the recipient of the 2002 Nobel Peace Prize. After leaving office, Carter and his wife Rosalynn founded the Carter Center, an organization that works to advance human rights. Carter is a key figure in the Habitat for Humanity project. he walks the walk; not just preaching the talk.
I'm a fan.
American Presidents, This Man, Dust Jackets, U.S. Presidents, People, Book Jackets, Sayings Anyth, Dust Covers, Barack Obama
or any American President
Barack Obama. Social issues are still really important. People are running the government based on religion which shouldn't be happening.
Barack Obama. I can't even express how much I love this man. He's intelligent, confident, smooth, handsome, cool....
Me and B-Rock may not always see eye to eye, but he is the President, so I should probably respect that. It is nice to see a man with big ears that stick out hold an esteemed position. It gives big-eared people like me hope. Anyway, my mama said if you don't have anything nice to say, to not say anything at all... so this one is pretty short.
Tom Selleck: my image of Mike McQuaid, in the China Bayles series
Blue Blood, Favorit Celebrity, Eyes Candy, Eyecandi, Tom Selleck, Beauty People, Toms Selleck, Favorit People, Favorit Actor
67 and STILL the Sexiest man alive, in my book. Will always be my favorite actor of ALL time! I mean, come on, Magnum PI.....they broke the mold with this man for sure.
Tom Selleck (Blue Bloods)
My guy, working on his wood art.
Wood Art, Seats Patio, Sofa Seats, Patio Funitur, Guys, Woods Art
Robert Redford, when I first fell in love with him (oh so many years ago)
Classic Redford, Robert Redford You R, Classic Beauty, Shirtless Robert, Crushes, Beauty People, Favorit Movies, Actor Robert, Beauty Men'S
Classic Redford.
shirtless Robert Redford
summer. Redford. My first crush