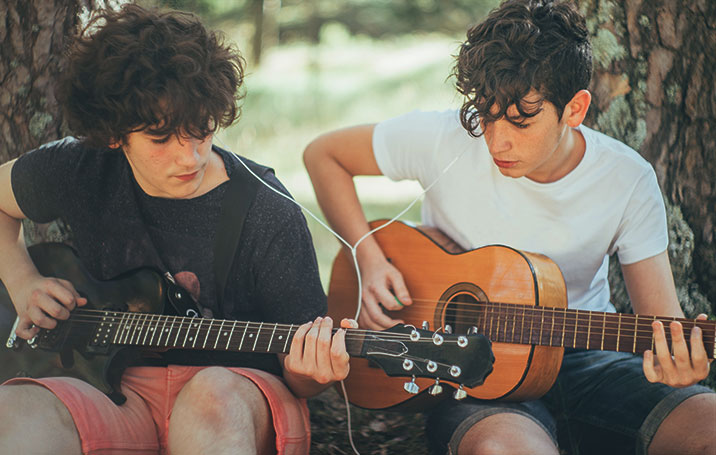 They used Pinterest to find new songs to learn
Join Pinterest to find all the things that inspire you.
50+
billion Pins
to explore
15
seconds to
sign up (free!)
Back to
heart inspiration
heart inspiration
Each friend represents a world in us, a world possibly not born until they arrive, and it is only by this meeting that a new world is born • Anaïs Nin you all know who you are
Inspiration, Best Friends, Anastasia Ivanova, Sisters Pictures, Beauty Friendship, Beaches Embrace, Eliot Lee, Little White Dresses, Lee Hazel
Embracing in a little white dress.
Olga Nazarova and Anastasia Ivanova in Them Rag Issue 2 by Eliot Lee Hazel
sisters picture
Beautiful friendship......
best friends
phinney always has the best quotes
Tylerknottgregson, Guys Stuff, Butterflies, The Eagles, Typewriters Series, Owl, Eagles Quotes, Tyler Knott Gregson, Dance
This guy's stuff gives me chills
-yep!! <3. Owls. Typewriter Series #261 by Tyler Knott Gregson
#TylerKnottGregson
And you're the eagles...
"I saw your face and my stomach came to life. They were not butterflies, they were eagles and they were owls and they were dancing." — Tyler Knott Gregson
this will forever make me think of my hubs and of Bekah Coulter!!! One of the best wedding moments!
Diy'S Artworks, Wall Art, Ingridmichaelson, Ingrid Michaelson, Woods Stains, Cute Idea, Songs Lyrics, Lyrics Art, Weddings Songs
wood stained lyrics - i love this song!! cute idea for first dance :)
Neat idea of song lyrics art. "You and I" by Ingrid Michaelson
diy artwork - wedding song lyrics. wonderful bedroom art decor <3
#ingridmichaelson
love the idea of painting song lyrics on wood for wall art. "you and i" by ingrid michaelson
cute idea for your wedding song lyrics.
"Your graciousness is what carries you. It isn't how old you are, how young you are, how beautiful you are, or how short your skirt is. What it is, is what comes out of your heart. If you are gracious, you have won the game." -Stevie Nicks
Stevie Nick Hats, Favorit, Fleetwood Mac, Stevie Nicks, Rocks, People, Fleetwoodmac, Gypsy, Tops Hats
favorite.
stevie nicks.. gypsy style on the blog lexyrose.wordpress.com
Stevie Nicks. I'm making it my mission to bring back top hats.
Stevie Nicks - lead singer of Fleetwood Mac, Born Stephanie Lynn Nicks 26 May 1948, Phoenix, Arizona, U.S.
Stevie with the Mac...after White Albumn...she performs best version of Rhiannon during this show. Best...Ever. That woman can wail. Gives ya goosebumps. Stevie really was the first iconic female in rock & roll. Many followed. She maintained her hold for decades. Still rockin now. Go ya ancient queen.!.
I do it for myself. #Quote #Art
inspirational quote I love : words
"I just want to make beautiful things, even if nobody cares." #creativity #quotes <-- You make art first and foremost for yourself.
sign for my craft room
Yes! My new life motto, I just have to create!
Love Word, Make Art, Nobodi Care, Crafts Rooms, New Life, Life Mottos, Beauty Things, Quotes Art, Inspiration Quotes

by keiermann
far better things.
Better Things, Remember This, Quotes, Looks Forward, Word, Cs Lewis, C S Lewis, Moving Forward, Things Ahead
far better things. Don't be afraid to move forward.
There are far, far better things ahead than any we leave behind. - Quote by C. S. Lewis (1898-1963) #typography #calligraphy
"There are far, far better things ahead than any we leave behind." One of my all-time favorite CS Lewis quotes!
Choose to look forward to greater things ahead
There are far far better things ahead than any we leave behind. #words #shortandsweet
cs lewis I need to remember this
have always loved this quote...
Favorit Quotes, Crossword Puzzles, Apple, Changing, Stevejob, Living, Job Quotes, Steve Job, Crossword
Steve Jobs #stevejobs
Steve Jobs - Apple - "We See Genius" - Steve Jobs quote
Steve Jobs. One of my favorite quotes ever and the one i try to live by.