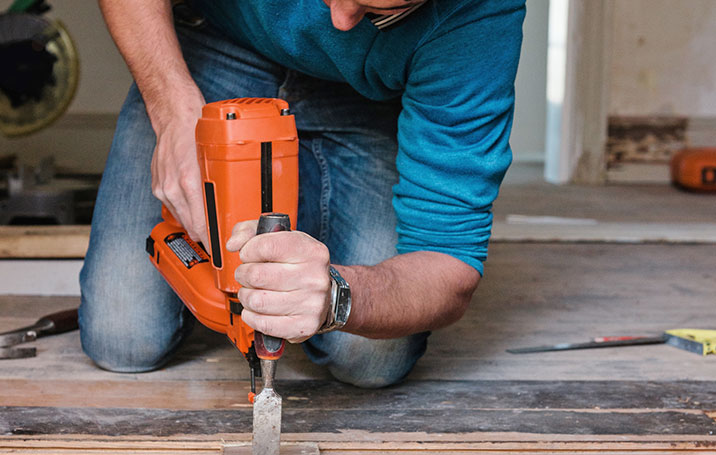 He used Pinterest to redo his floors
Join Pinterest to discover all the things that inspire you.
50+
billion Pins
to explore
15
seconds to
sign up (free!)
Back to
Fall/Thanksgiving
Fall/Thanksgiving
Fall Subway Art
Fall Printable, Crafts Ideas, Fall Decor, Crafts Sparrow, Fall Halloween Thanksgiving, Fall Thanksgiving, Free Fall, Free Printable, Fall Subway Art
Site with 50 Thanksgiving craft ideas
The Crafted Sparrow: Free Fall Printable
Fall Subway Art- This one printed perfectly. EW The Crafted Sparrow: Free Printables
Individual apple pies for thanksgiving
Apples Pies Recipes, Minis Pies, Thanksgiving Ideas, Pies Crusts, Ministry Of Apples Pies, Minis Dog Qu, Muffins Tins, Individual Apples Pies, Apple Pies
Mini apple pies -- awesome thanksgiving idea!! I used the extra pie crust to weave a lattice on top of each one. They are delicious!!!! Both mini pies were much easier to make in a silicone pan, they just popped right out!
Mini apple pies... on my list of things to make! This recipe makes 24 mini pies but you could easily halve it to make 12. Start by cutting up eight cups of apples into small 1/2in bits. Mix the apples with: 12 tablespoons of flour 1 1/2c of sugar 4 heaping teaspoons of cinnamon 1/4-1/2 teaspoon of nutmeg (depending on how much you like nutmeg...you could also leave it out) You will also need: 4 tablespoons of chilled butter cut into 24 equal portions. two boxes of pilsbury pie crusts (four chilled NOT frozen crusts) Make sure you stir everything around getting the apples nice and coated. Unroll your first pie crust and cut several circles out. Continue this until you have enough crusts. I found that a wide mouth mason jar ring worked perfectly. Line each cup of your muffin tin with a tiny pie crust. I found that pinching the edge of the dough around the top edge of the tin and making a hammock of sorts worked really well. You can then gently fill the crusts with your apple mixture and push the crusts down the rest of the way. You should be able to fill until slightly mounded. Then take your equally divided butter... and put a dab on each pie. Cover as desired with left over dough. Brush with melted butter and bake at 400 for 18 to 22 minutes. I started checking in on mine at 10 minutes and checked every two until they were perfect. And YUM! They are the perfect size and I am looking forward to having the extras with my coffee in the morning. Yes, for breakfast, there is fruit in there! Enjoy making these! It's the perfect excuse to head out to an apply orchard and pick some fresh apples!
individual mini apple pies : Looks like they'd be TOTALLY yummy ! I love to bake and have done plenty of it, but never thought of using a muffin tin and making individual apple pies. You could do this for ANY kind of pie !
Mini apple pie recipe in a muffin tin
fall decorating with hurricane vases - popcorn kernels, red beans, and peas... SIMPLE!
Vase, Decor Ideas, Fall Decor, Red Beans, Falldecor, Thanksgiving Centerpieces, Fall Candles, Split Peas, Popcorn Kernels
#DIY What a great fall look/project and relatively cheap too! #FallDecor
Popcorn kernels, red beans and peas for fall candle centerpiece
fall decorating with hurricane vases - popcorn kernels, red beans, and peas... Cute!! I did this but reversed the kidney and split peas... sooo easy, cheap and pretty
fall decorating with hurricane vases - popcorn kernels, red beans, and peas... Perfect for a thanksgiving centerpiece
red beans vase Decoration Ideas | fall decorating with hurricane vases - popcorn kernels, red beans, and ...
preserving produce (for display only!) with floor sealer
Diy Halloween, Fall Ideas, Decor Pumpkin, Display Pumpkin, Holidays Ideas, Projects Ideas, Halloween Ideas, Preserves Pumpkin, Floors Sealer Repin
Preserving decorative pumpkins and gourds...
Preserving Pumpkins.
Preserving display pumpkins with floor sealer

from flickr
The Thankful Tree
Ideas, Thanksgiving Trees, Thanks Trees, Holidays, Kids, Leaves, Families, Thankful Tree, Crafts
The Thankful Tree, Blessings Tree, Thanksgiving Tree -- I love this idea and have seen similar with various names
The Thankful Tree by Simply Vintagegirl, via Flickr! What a wonderful idea; something to get the whole family involved and each year they can keep adding to it! This is going to be my 2014 Family Fall Craft as my kids are now teens and it is so important for them to take time and ponder what truly matters. I think this will be a treasured heirloom for years to come! Thank you "Simply Vintagegirl for a fun meaningful family heirloom!
A "thankful" tree. Another easy DYI decor idea that is fun for the whole family. Collect branches, make leaves or ornaments out of craft paper and write something you're thankful for on each one.
Thanksgiving... a Thankful Tree #thanksgiving #thanks #givingthanks #holiday #diy #crafting #holidaycrafts #holidaydiy #fall #harvest \#family #give #thanks #homedecor #holidaydecor #thanksgivingdecor #harvestdecor #falldecor #happy www.gmichaelsalon.com

by Simply Vintagegirl
Pumpkin made out of buttons, framed
Pumpkin Art, Pumpkin Crafts, Crafts Ideas, Buttons Crafts, Buttons Pumpkin, Fall Crafts, Buttons Art, Pumpkins, Kids Crafts
Adorable button pumpkin craft.
pumpkin button craft
Cute as a button pumpkin art
Neat kid craft idea
BUTTON ART- PUMPKIN Creative Craft Ideas and Decor Inspiration
Fall craft idea: button pumpkin
Thanksgiving, Fall: free print
Fall Printable, Mom Blog, Fall Decor, Thanksgiving Decor, Subwayart, Thanksgiving Subway, Free Printable, Thanksgiving Printable, Fall Subway Art
Free Thanksgiving Decor Printables
Betty Crocker Wannabe (Recipe and Mom Blog): My Fall Mantle and Fall Scripture & Subway Art Printables / great FREE printable for Thanksgiving.
fall subway art free printable
Free Printable Thanksgiving Subway Art
Thanksgiving printables
12 free fall printables
.
Decor Ideas, Fall Leaves, Frames Leaves, Fall Decor, Decoration, Falldecor, Glass, Diy, Crafts
framed leaves fall decor. we don't have pretty foliage, so I'd probably cheat and buy faux ones as the craft store. also, what's this with sheets of glass wrapped with book-binding tape? where on earth do I get book-binding tape?
framed leaves fall decor. If only I had access to fall leaves... Stupid no season florida
Schilderij met alleen glas
Fall decor DIY ideas and inspiration #falldecor #fall #falldecoration #falldecorationideas #falltable
LOADS of great DIY fall decorating ideas here, including these framed leaves! - blgills