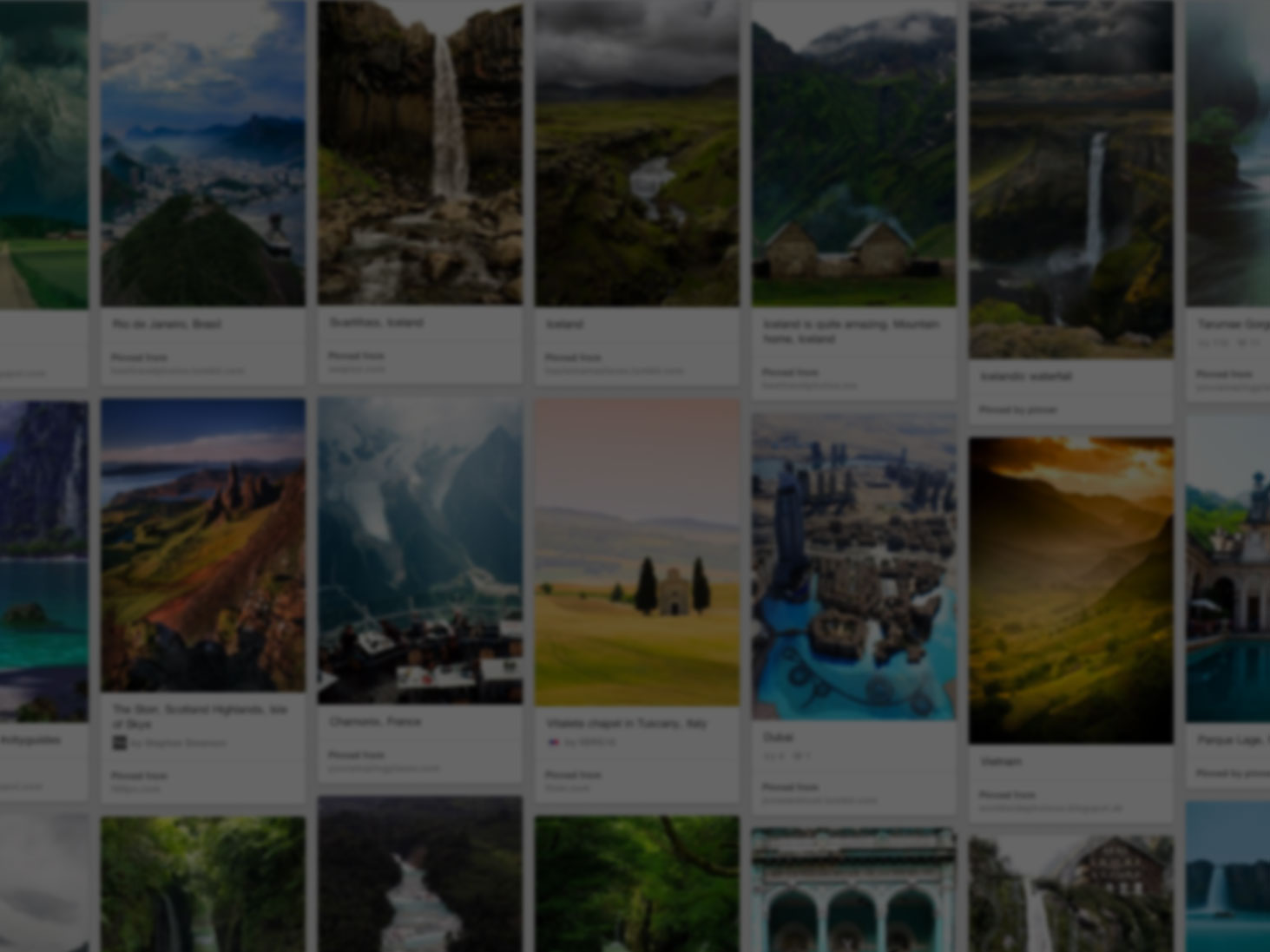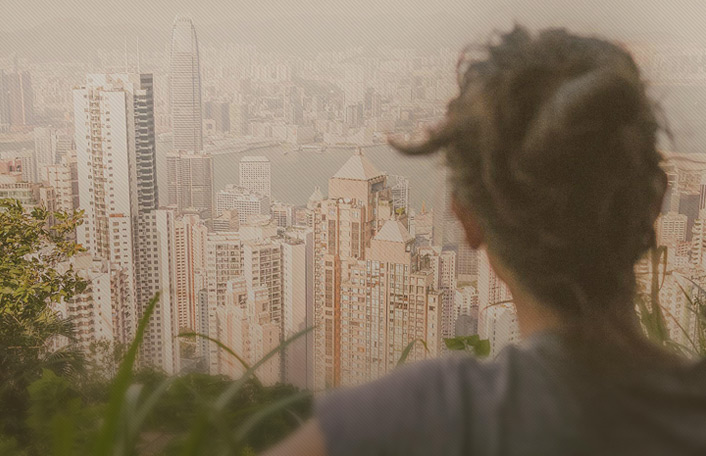 They used Pinterest to plan a dream trip
Join Pinterest to find (and save!) all the things that inspire you.
50+
billion Pins
to explore
15
seconds to
sign up (free!)
Arles, Provence
Paths, Wonder Places, Gardens Gates, Fall Autumn, Arl, Abandoned Houses, Old Gates, Roads, Provence France
Abandoned house gated in forest
Gorgeous garden gates, Arles, Provence
I want my house to be at the end of this road!!! Arles, Provence.
Old gate in late fall.
Gloomy day! #mist #fog #fall #autumn
Arles | Wonderful Places
The golden paths of dust. (Mystical Entry, Arles, Provence, France)
Pinned from
belo-nika.livejournal.com
✯ Piz Gloria Revolving Restaurant - Schilthorn, Switzerland
James Of Arci, James Bond, Switzerland, Revolvers Restaurant, Places, Secret Service, Piz Gloria, The World, Alps
Piz Gloria, the world's highest revolving restaurant, at the top of the Schilthorn in the Bernese Alps of Switzerland. This place was featured in my favorite James Bond book & movie, "On Her Majesty's Secret Service."
Pinned from
mychaletfinder.com
york minster cathedral interior covered in grass
Queen Elizabeth, York Minster, Minster Cathedrals, Real Grass, Floors, Dinners, The Queen, Grass Covers, Diamonds Jubilee
Grass covering the floor of York Minster Cathedral, this looks awesome
Imagine the smell! So rad! A Green Church: The nave of York Minster cathedral in northern England was prepared Wednesday for a dinner. The floor was covered with real grass for a dinner that hundreds of guests will attend to celebrate Queen Elizabeth II's Diamond Jubilee.
Photograph by PA (via designboom)     At a recent event to celebrate the Queen's Diamond Jubilee and raise money for the York Minster Fund, 900 guests were invited to the famous York Minster Cathedral for dinner and entertainment. The event's hook was the installation of 1,500 square meters (16,000 sq ft) of real grass [...]
Pinned from
designboom.com
Blue Lagoon, Iceland
While Blu Lagoon, Blue Lagoon Iceland, Iceland To Do, Travel Tak, Iceland Blue, Iceland Honeymoons, Dreams Destinations
Iceland's Blue Lagoon.
Blue Lagoon, Iceland. Wow! Now, one of MY dream destinations.
Skellig Michael, Ireland
County Kerry Ireland, Cliffsid Paths, Buckets Lists, Amalfi Coast, Skellig Michael, Islands, Pathways, Roads, Air Travel
Amalfi Coast - Italy.
Road around Skellig Michael Island, in Co. Kerry Ireland.
cliffside path at Skellig Michael, Ireland, an island off the coast of County Kerry
Skellig Michael, or Great Skellig, is an island in the Atlantic Ocean, 11.6 km west of the Iveragh Peninsula in County Kerry, Ireland.
Cliffside Path - Skellig Michael, Ireland. On my bucket list!
Pinned from
trekearth.com
the fjords in norway.
Buckets Lists, Norway Fjord, Favorite Places, Fjord Norway, Turquoi Water, Beautiful Places, Places I D, Travel, World Heritage Site
Fjord Norway- my most favorite place in the world- best vaca of my life
Fjord Norway #fjord #norway #travel
Norway fjord!! Norway is the most beautiful place
New bucket list item: kayaking Norway fjords
Pinned from
travel.nationalgeographic.com
New York City
Centralpark, The Holidays, Buckets Lists, New York Cities, Winter Wonderland, Central Parks, Christmas, Newyork
Central Park, NY at Christmas time - a winter wonderland to an aussie...
Central Park, NY at Christmas time... On my bucket list!
Central Park. There in the Christmas 2010 #NY #newyork
This is beautiful! Central Park, New York City ~ All Lit Up for the Holiday Season
#CentralPark #NYC #Christmas
Beautiful view of #NYC in the winter. #WinterWonderland (via: @Tracey J)
Central Park. New York City. Visit New York at Christmas time!
Egypt
Buckets Lists, Human Omkved, Dreams, Pyramid Egypt, Beautiful, Wonder, Places I D, Visit, Cairo Egypt
Bucket List: Visit The Pyramids of Giza, Egypt
Wonders of the world. The Pyramids, Egypt -- not as spectacular as I imagined, but there are many many beautiful sites in Egypt.
The Pyramids of Giza. Egypt. Constructed 2630 BC–2611 BC. If I could pick any country to visit it'd be Egypt. To see the pyramids is my number one dream.
Cairo, Egypt! The pyramids are one of the wonders in the world...hopefully after the fighting is done this place is still intact and I can visit to see this place in person. #HipmunkBL
Pinned from
slowlydrifting.tumblr.com