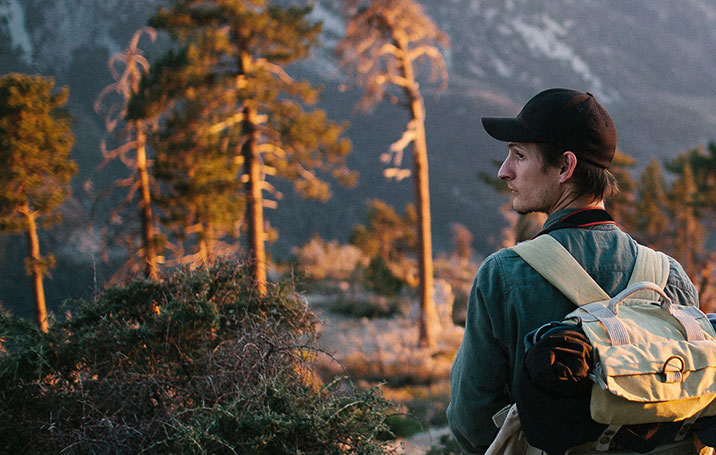 He used Pinterest to explore new campsites
Join Pinterest to find (and save!) all the things that inspire you.
50+
billion Pins
to explore
15
seconds to
sign up (free!)
Back to
Places I'd Like to Go
Places I'd Like to Go
Tropea, Italy (by michy.diego)
Tropea Italy, Calabria Italy, Italy Bi, Beautiful Places, Bi Michy Diego, Travel Italy, Michi Diego, Italy Travel, Santa Maria
Tropea, Calabria, Italy #travel #Italy
Tropea, Italy #ravenectar #earth #planet #beautiful #places #travel #place #nature #world
Tropea, Calabria, Italy (by michy diego)
SANTUARIO DI SANTA MARIA DELL'ISOLA, Tropea, Italy (by michy.diego)
Tropea, Italy (by Michy Diego)
Pinned from
alwaysinstudio.tumblr.com
Mesa Verde
Verde National, Vintage Posters, Green Tables, National Parks, Verd National, Vintage Travel, Travel Posters, Mesaverd, Parks Posters
national parks vintage posters | Mesa Verde National Park poster. | Vintage Travel Posters
Ruins, but not ruined. #REVISITProducts #nationalparks #postcards #mesaverde
Pinned from
rangerdoug.com
A trip to the Vancouver Aquarium.
Vancouver Aquarium Severance, Aquarium Severance Time
Pinned from
mike.heller.ca
Hundertwasser house in Vienna
Hundertwass Haus, Hundertwass Architecture, Art Museum, Houses Art, The Artists, Friedensreich Hundertwass, Amazing Houses, Hundertwass Houses, Artists Friedensreich
Hundertwasser haus in Vienna
1960's restaurant Milan. Designed by Ken Scott
Restaurant Milan, Floral Patterns, American Stylists, Restaurant Design, L'Wren Scott, 04 Interiors, Interiors Design, Drinks, Ken Scott
A new restaurant opened in the late Sixties in Milan and it was called "Eats & Drinks". The patron was an American stylist, Ken Scott, very well known then for his mastering of colors and floral patterns and, in tune with the revolutionary period, he revolutionized the floral style, from an old lady tea party look to a young and vibrant one.
eats and drinks restaurant milan 1969 designer ken scott
Pinned from
brillanteinteriors.blogspot.com
Mesa Verde, Four Corners
Verde National, Buckets Lists, Favorite Places, Colorado, Turquoise Blue Tables, Green Tables, National Parks, Cliff Dwell, Verd National
Mesa Verde National Park - one my favorite places visited as a child
The Pueblo Indian cliff dwellings in Colorado's Mesa Verde National Park, abandoned over 700 yrs ago
Visit Mesa Verde National Park | Bucket List
Pinned from
citypictures.org
Niagra Falls
Horseshoes Fall, Niagra Case, Favorite Places, States Parks, For Kids, Niagara Falls, Places I D, Niagara Fall Canada, Families Vacations
Niagra Falls,Toronto Canada (Canada Family Vacation)
Niagara Falls, Canada
Horseshoe Falls @ Niagara Falls
Niagra Falls, Canadian side. "The Horseshoe Falls"
Niagra Falls - one of my favorite places!
Niagara Falls State Park in Niagara Falls, NY
Niagara Falls Facts For Kids - The Three Waterfalls
Pinned from
vroomvroomvroom.com
Venice Was there in '99, want to show it to my kids
Bucketlist, Buckets Lists, Favorite Places, Cities, Romantic Places, Beautiful, Grand Canal, Venice Italy, Italy Travel
#Beautiful #City #Venice #Italy #Traveling #Adventure #Balance www.Your24hCoach.com
Top 10 most Romantic places in the World - Venice, Italy - this is one of my most favorite places in the world!
Venice, Italy. #Venice #Bucketlist
Venice, Italy - The Grand Canal. Great memories of our day in Venice. Yes we took a gondola ride! I hope to go back one day and wander a little. This MUST be on your Bucket List!
Pinned from
mostbeautifulthings.net
Aurora borealis
Trav'Lin Lights, Night Lights, Aurora Lights, Northern Lights Alaska, Aurora Borealis, Lights Show, Desktop Wallpapers, The Buckets Lists, Deep Blue
Laser Light Show
Northern lights. Alaska
Northern Lights HD wallpapers | Northern Lights Desktop Wallpaper ...
Deep blue
Pinned from
wallpaperofnature.info
Israel. Jerusalem Walks: Early Morning
Early Mornings, Jerusalem Walks, Places I D
Pinned from
pixtream.samolinov.com