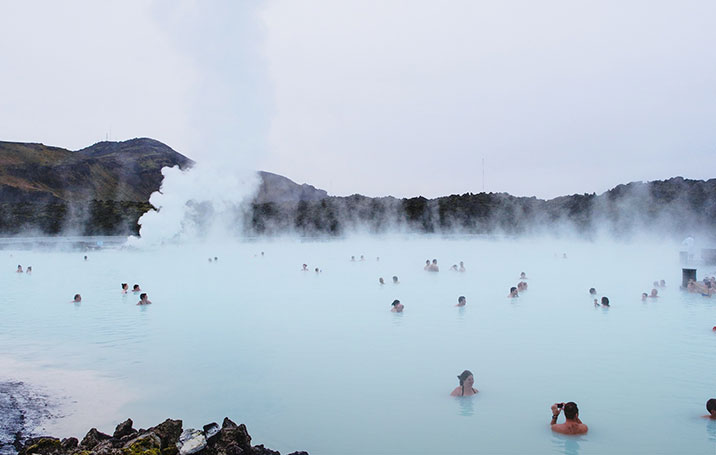 They used Pinterest to find new places to visit
Join Pinterest to find (and save!) all the things that inspire you.
50+
billion Pins
to explore
15
seconds to
sign up (free!)
outfits outfits
Summer Day, Beach Outfit, Summer Looks, Summer Style, Cute Summer Outfit, Cute Outfit, Casual Summer Outfit, Summer Clothing, Summer Time
Beach outfit I like
casual summer outfit
Summer time
Great summer style
boat#my summer clothes #fashion for summer #clothes for summer #summer clothes style| http://fashion-for-summer-682-franz.blogspot.com
Summer Look
a great outfit for a day at the beach or just a hot summer day with friends. make sure to like this for more like it :) ~ faith <3
Cute Summer Outfit :)
Cute Outfit
Pinned from
nusantarablackhat.info
perfume honeyandjam
Pin Cushions, 1842 Rosa, Perfume Bottle, Perfume, Happ, Pincushions, Stahn, Rosa Alba, Water
floral perfume bottle... Happ & Stahns 1842 Rosa Alba Eau de Parfum #anthropologie #flowershop
Happ & Stahns Perfumers Eau De Parfum -- a perfumed pin cushion
Happ & Stahns 1842 Rosa Alba - pink peppercorns, Darjeeling tea, grapefruit, wisteria, Alba roses, amber wood, cashmere musk. The eau de parfum is housed in an inkwell bottle topped with a pincushion and Victorian-inspired pins.
Pinned from
thebarbecuemaster.net
makeupp alidemas
Makeup Tutorials, Make Up, Eyeliner, Eye Makeup, Cat Eye, Smoky Eye, Eyemakeup, Eye Liner, Smokey Eye
Smoky eye makeup Tutorial
Smokey eye make up using pencil eye liner 👌🏼
crate paper rose balls! -Kehnley saw this one and requested we make it t look like a flower ball from the LT wedding lol Makeup Tutorials, Make Up, Eyeliner, Eye Makeup, Cat Eye, Eye Tutorial, Eyemakeup, Smokey Eye, Green Eye
A fun list of random household tips :) melissaenault
Houses, Boiled Water, Clean, Random Households, You, Cooking, Fun Lists, Wooden Spoons, Households Tips
random tips for around the house
It went over for me, but a LOT less. I had a tablespoon of water to clean up instead of a stove full. A list of household tips, including this one...if you put a wooden spoon over the pot it won't boil over! via the life of a not so ordinary wife
if you put a wooden spoon over the pot it won't boil over - i've read about this tip since i was a kid but always forget when i'm cooking
A fun list of random household tips :) I tried the wooden spoon tip and it really did work!!! My husband thought I was crazy, but I proved that I wasn't!!
Supposedly, placing a clean wooden spoon over a pot of boiling water will prevent it from boiling over and creating a mess?...if it works, awesome!
Random household tips, including this one...if you put a wooden spoon over the pot it won't boil over. Gotta try that!
Pinned from
thelifeofanotsoordinarywife.com
we shall walk hand-in-hand. emgott
Rainbow Birthday Parties, Kids Parties, Rainbows Popcorn, Rainbows Theme, Rainbows Birthday Parties, Rainbows Parties, Parties Ideas, Rainbow Parties, Birthday Ideas
For D's first birthday? Do a rainbow theme because I want to make it stand out from Christmas time?
rainbow birthday party #Party Ideas
rainbow popcorn for rainbow party
kid party
Rainbow party food spread for #Party Ideas| http://my-party-ideas-collections.blogspot.com
Pinned from
patricebates81.blogspot.com
Heels melissa_odonnal
French Braids, Kids Style, Girls Hairstyles, Hair Style, Child Fashion, Hair Girls, Braids Headbands, Braids Hair, Pictures Day
"Picture Day" hairstyle
kids style
Partial french braid
Easy braid headband w/ side-swept bangs
Hair #girl hairstyle #Hair Style #hairstyle| http://hairstyle906.blogspot.com
#braids #hair #plait #girl #child #fashion #bow #ribbon #blue
Pinned from
princesshairstyles.com
You Know You Do It justkeepswimin
Johnny Depp, Jacksparrow, Real Life, Captain Jack Sparrow, So True, Funny Stuff, Johnnydepp, Jack Sparrows, True Stories
Real life. Love Captain Jack!
Haha love this! So true and its Captain Jack Sparrow! :D
So true... story of my life
'Plug in or find another power source.' :D #jacksparrow #johnnydepp
Funny Stuff!
Johnny Depp played Captain Jack Sparrow amazingly!
Pinned from
best-phone-867.blogspot.com
exquisite. apcakewalk
Cakes Ideas, Elegant Cakes, Pretty Wedding, White Cakes, Cakes Wedding, White Wedding Cakes, Weddingcak, Flower, Elegant Wedding
Elegant wedding cake trimmed with silver pearl beads and flowers on top.
Simple but elegant cake idea
Loving the mix of flowers and pearls! #weddingcake
very pretty wedding cake idea
White Wedding Cake
www.BoscoWeddings..., Wedding Cakes, Wedding Inspiration, Wedding Ideas, Elegant Wedding Cakes, Unique Wedding Cakes, Wedding Planning, Wedding Décor, Westchester, Rockland, Putnam, Orange, Dutchess, Bronx, Queens,Fairfield, CT, Connecticut, NY, New York, Hudson Valley, Hudson Valley Weddings, Fairfield County Weddings, Danbury Weddings, Westchester County Weddings, Putnam County Weddings, Dutchess County Weddings, Rockland County Weddings, Weddings, Bronx Weddings, Queens Weddings
White cake with white flowers
Pinned from
groutrevive.com
sparkly nude nails emoff
Nails Art, Nude Nails, Gold Glitter, Gold Nails, Wedding Nails, Glitter Nails, Sparkle Nails, Nails Polish, Sparkly Nails
nude glitter nail art
Dark nude with gold glitter nail polish
Good wedding nails. Alessandro International in No. 852 Cappuccino and Sephora by O.P.I in Only Gold For Me
Sparkly nail polish
Neutral gold nails- - by pairing TAUPE with GOLD glitter on top!
Going to have to try this...Nude & Sparkle Nail Polish
nude nail polish with gold glitter :)
Pinned from
amynewnostalgia.com
Look who I found on Pinterest! :-) Kimberly does a beautiful job with knits for photo props. You can find her through Etsy and by clicking on this pin. nahallfells
Cutest Baby, Nfl Football, Baby Football, Football Cocoon, Football Baby, Baby Pictures, Future Baby, Cocoon Hats, Baby Cocoon
Baby NFL Football Cocoon Hat Set...awwww
The cutest baby I've ever seen!!
My future baby :)
Cocoon baby picture for football family
baby football!
Handmade football baby "cocoon" from Etsy!
Pinned from
gilda321.tumblr.com
dining ddblu
Dining Rooms, Green Dining Room, Decor Ideas, Rooms Ideas, Small Dining, House, Small Spaces, Rooms Colors, Round Tables
small dining room decorating ideas. This in blue. Could change up the slip covers on the chairs if the room color changes. May also need to change up the round table....
Make a Small Dining Room Look Larger, Visually expand a small dining room by keeping the palette monochromatic and furnishing it with a round table and armless dining chairs. This crisp green dining room feels airy and open even though the space is small. Perfect for our house!
Room Ideas for Small Spaces | dining room decor ideas Small Dining Room Decor Ideas
Pinned from
southernliving.com
Cobblestone Path, Cemetery, Paris, France mtf
Walks, Autumn, Color, Beautiful, Paris France, Stones Paths, Pathways, Places, Yellow Brick Roads
Cobblestone Path, Pere LaChaise Cemetery, Paris, France. What a beautiful place to eternally rest.
A place to walk, lovely colors!
Beautiful fall walk, follow the yellow brick road.
fall walks down stone paths
SEASONAL – AUTUMN – fall leaves in brilliant colors decorate the landscape creates a beautiful fall brick walk.
SEASONAL – AUTUMN – a scenic pathway surrounded by the brilliant colors of fall at the pere-lachaise cemetary in paris.
Pinned from
fitzroyboutique.com