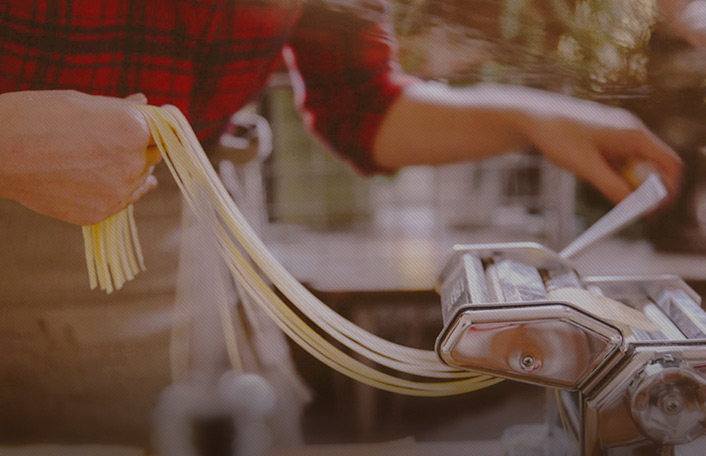 Discover and save recipes to try on Pinterest!
Join Pinterest to find (and save!) all the things that inspire you.
50+
billion Pins
to explore
15
seconds to
sign up (free!)
She's got a solar system on her ear! awesome!
Planets, Solar System, Moon, Style, Jewelry, Tattoo, Ears Piercing, Earrings, Outer Spaces
ear piercings pierced piercing ear galaxy sky moon planets themed jewellery
Planet jewelry
Planet, hoop, star, moon, and stud earrings.
Earring Styling http://sulia.com/my_thoughts/916943bb-1f9d-438f-9db6-53b489a12501/?source=pin&action=share&btn=big&form_factor=desktop&pinner=41963161
Outer space
Okay, so this isn't exactly right... But this photo gave me an idea: ear piercings as the solar system. A tiny yellow circle tattoo in the center could be the sun.
cute, earrings, moon, solar system piercing. obsessed!!
trampoline small hand tattoo
Tattoo Ideas, Small Hands Tattoo, Trampolines Tattoo, Funny Stuff, Funny Tattoo, A Tattoo, Entertainment, Ink, Kid
Trampoline small hand tattoo. I would never get a tattoo, but that would entertain me all day long.
a tattoo idea or This is what you draw on your kid's hand to keep them busy for 30 minutes. (Husband's too)
This looks like a tattoo, but why not draw it on a kid's palm with ink for a fun trick (and to possibly occupy their time/imagination for a bit).
This would be so funny #Tattoo - fun to do with ink...
Trampoline Tattoo; also, draw on a kid's hand for easy entertainment
Daw on a little kid's hand to keep them entertained (Though from the redness I'm assuming this guy got a tattoo. Probably gonna regret that at some point)
Funny Stuff
Inside outside hair colors!
Redblack, Hair Colors Ideas, Shorts Hair, Red Hair, Black Hair, Trendy Hair, Hair Style, Redhair, Red Black
Trendy Hair Color Ideas black and red short hair
#red #hair #alternative #redhair #gothic
red #black #hair #style #dye #bright
asymmetrical hair, red and black hair, hair cut, futuristic hair, future hair, hair style, hairstyle, black hair, red hair, asian girl, head by FuturisticNews
Black - Pink
Halloween Eye, Eye Makeup, Halloween Costumes, Gothic Makeup, Halloween Makeup, Makeup Ideas, Blinds Mag, Halloween Ideas, Halloweenmakeup
Monroe Misfit's Blind Mag make up #repo #theatrical #makeup Halloween idea
Image Search Results for halloween gothic makeup ideas
makeup+ideas+for+witch+costumes | homemade halloween costumes for one very eye makeup ideas for ...
#FrightNIghtGlam #FrightNight #Falsies #darkbeauty #Halloween #Halloweenmakeup #scary
Halloween Eye Makeup Ideas | HALLOWEEN PARTY: HOW TO CREATE BLOODY BLIND MAG HALLOWEEN MAKEUP LOOK ...
badass curly hawk!
Mohawks Hairstyles, Bighair, Prom Hairstyles, Long Hair, Big Hair, Hair Style, Faux Hawks, Curly Faux, Faux Mohawks
curly faux hawk love big hair. (:
curly faux hawk... can't wait to have long hair!!
curly faux hawk #hair #style #hairstyles #pmtsmboro #paulmitchellschools #ideas #inspiration #fauxhawk http://indulgedaily.tumblr.com/post/10553604236
Mohawk Hairstyles for Women
#BigHair We love #BigHair at #WonderlandWigs #BigHair #Volume #HairVolume
small braids
Small Braids, Braids Hairstyles, Hair Ideas, Half Up, Makeup, Beautiful, Girls Hairstyles, Hair Style, Triple Braids
Three small braids pulled together, to make a really cute teen/tween girl hairstyle! #braids #hairstyle
Triple braided half up hairstyle - I did my daughters hair like this for her piano recital, and she got so many compliments! #girls #Makeup #hairstyle #beautiful #celebrities #style
Triple braided half up hairstyle - I did my daughter's hair like this for her piano recital, and she got so many compliments! #pmtsslc #paulmitchellschools #hair #style #hairstyles #inspiration #ideas #love #beauty #braids #braided #braid #halfuphalfdown http://www.womenio.com/1460/turn-your-braids-into-a-beautiful-renaissance-look
easy hair idea <3
so pretty purple and indigo
Purple Hair, Hair Colors, Ombre Hair, Long Hair, Longhair, Laurenconrad, Hairstyle, Hair Style, Lauren Conrad
Amazing Crazy hair Colorful hair colorful makeup pretty beautiful hair long hair rainbow multicolored bright cute pretty pale skinny cute perfect tan brave hot girl purple hair dark purple twist waves
aaah i love it!!! Stylish Black To Purple Ombre Hair Extensions - my new hair color? I think so :) Fashion Hair, Hair extensions, Hair products, hairstyles for long hair, hair clips, hair styles, brazilian hair, clip-in hair extensions, human hair extensions, human hair wigs
The long flowing ombre tresses create the perfect and fashion apparel. The gorgeous layers add much volume and keep the long hairstyle from looking heavy. The casual hairstyle is great for people with longhair looking for a simple yet stunning hairstyle. You can dab some styling cream on your fingertips and run them through the long hair to create soft definition and texture. Some shine spray can offer added luster.
Lauren Conrad keeps it simple with her side-pinned hair style and an ombre hair coloring
Geekery at its finest!
Harry Potter Shirts, Etsy, Coconut Bra, Future Boyfriends, Harry Potter Sweaters, Too Funny, Arm, Things, Boobs
i want my future boyfriend to ask me out wearing thing...normal
I'd rock the harry potter shirt
Thought is was a coconut bras printed on :)
too funny
Thi would be way too awkward to wear with my boobs
Harry Potter Sweater by aaamariex on Etsy
I know this is supposed to be a Harry Potter thing, but to me it mostly just looks like a coconut bra.
Dolce & Gabbana Ombre Lips
Ombre Lips, Lips Gloss, Rainbows Lips, Gradient Lips, Sunsets, Makeup, Beautiful, Lipgloss, Lips Colors
Get Perfect Pout With Lip Gloss. #LaurensHope #Beauty #Hair #Makeup #Tutorial
#makeup #lips #lipstick #lipgloss #sunset #cocktail #rainbow
SO cool!!!! Sunset gradient lips
rainbow lips / ombre #lips
Dolce & Gabbana Ombre Lips (colored pencil)
Dolce & Gabbana Ombre Lips :D #lip #beauty #makeup #lipgloss #ombre
Semi Realism tutorial
Drawing People Tutorials, Drawing Tutorials, Drawing Manga, Semir Tutorials, Semi Realistic, Drawing Reference, Character Design, Semi R Tutorials, Art Tutorials
This is the most beautiful thing I've seen all day. It is helping me in so many ways. Creating characters inspired by real people ✤ || CHARACTER DESIGN REFERENCES | キャラクターデザイン | çizgi film • Find more at https://www.facebook.com/CharacterDesignReferences if you're looking for: #grinisti #komiks #banda #desenhada #komik #nakakatawa #dessin #anime #komisch #drawing #manga #bande #dessinee #BD #historieta #fumetto #settei #fumetti #manhwa #koominen #cartoni #animati #comic #komikus #komikss || ✤
semi realistic tutorial
Drawing Tutorial
Love this.
Forward Helix Piercing, Idea, Style, So Cute, Triplehelix, Triple Helix, I Want This, Triple Forward Helix, Ears Piercing
I want this so bad #earpeircing #triplehelix
ear piercings I want this it's so cute
I want this triple helix ear piercing!!
Triple forward helix piercing. Oh god, now I want this! But I just got my ear pierced D:
17 Chic Ear Piercing Ideas for Fashionistas to Copy | Styles Weekly
Triple Forward Helix Piercing. I know it is not a tattoo... but I just love this idea