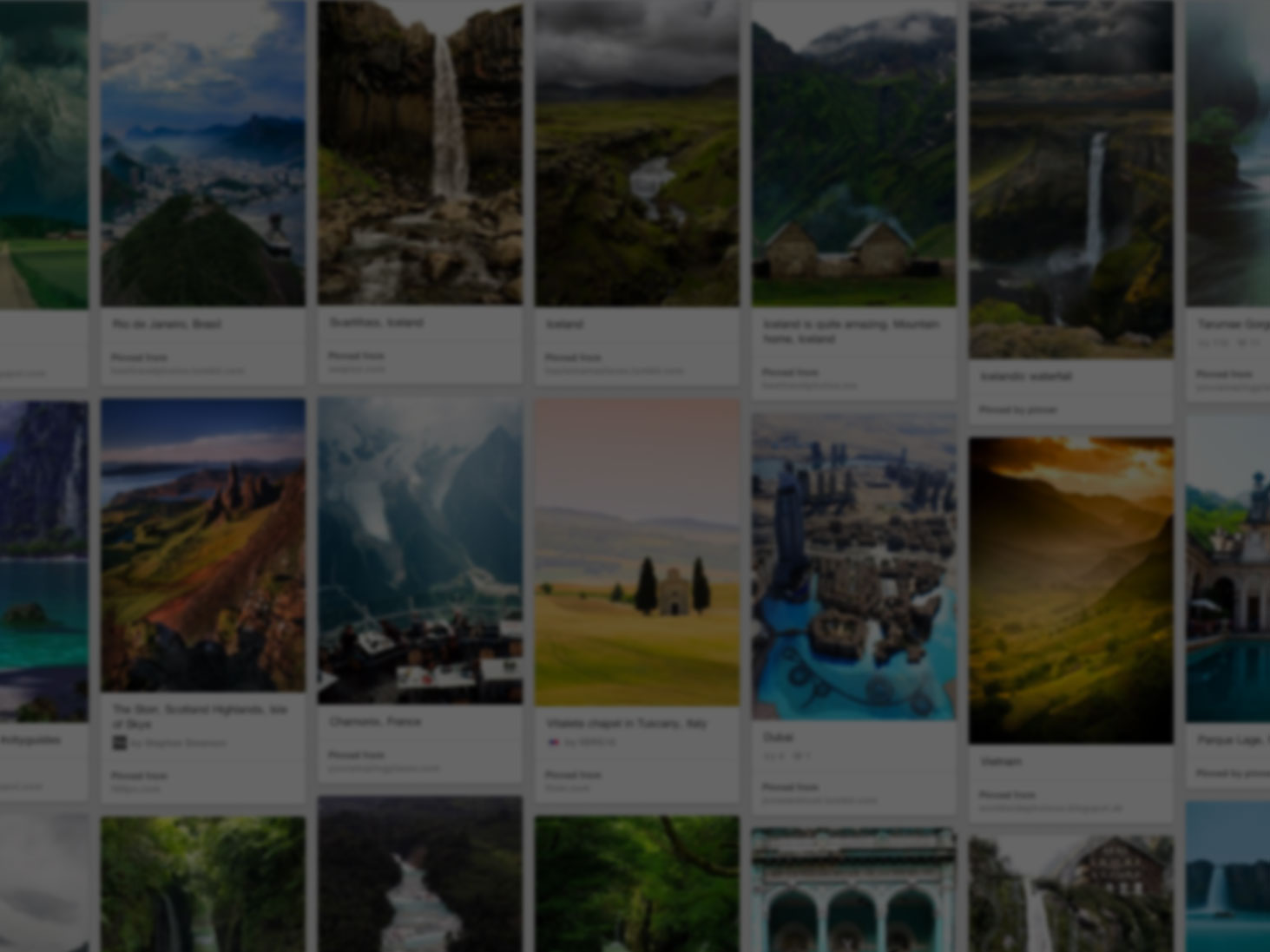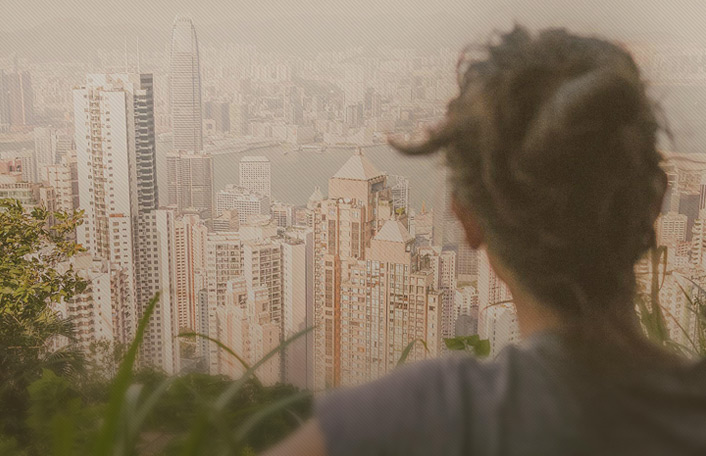 They used Pinterest to plan a dream trip
Join Pinterest to find (and save!) all the things that inspire you.
50+
billion Pins
to explore
15
seconds to
sign up (free!)
sorbetto /yummy
Desserts, Colour, Raspberries Sorbet, Pink Sorbet, Food, Colors, Pink Ice Cream, Hot Pink, Icecream
#colour #helado #color #sorbet #icecream
hot pink ice cream #SephoraColorWash #sephora #cosmetics #makeup #beauty #style #trend #color
Raspberry sorbet dessert!
hot pink sorbet! #splendidsummer
Food | Nourriture | 食べ物 | еда | Comida | Cibo | Art | Photography | Still Life | Colors | Textures | Design |
raspberry sorbet. #pink #colors #colours
Pinned from
abandon-paradise.tumblr.com
Best Ever Chewy Chocolate Chip Cookies by kelseysappleaday
Fun Recipes, Chewy Chocolates, Chocolates Chips Cookies, Bittersweet Chocolates, Choc Chips Cookies, Chocolate Chip Cookie, Cookies Recipes, Amazing Chocolates, Granul Sugar
Friday, August 26, 2011 BEST-EVER Chewy Chocolate Chip Cookies Readers, whatever you're doing, stop. Right now. Make these cookies NOW. I promise you won't be sorry. Well, you might be because it'll be near impossible to not eat the entire batch of these incredible cookies. I know (well, I've heard) there are people out there who like crispy cookies. I'm not one of them. I like fluffy, soft, chewy cookies--the kind that puff up when they're baking and barely spread at all. These cookies are just that. Perfectly that, in fact. I already had a really great chocolate chip cookie recipe, but I wanted to give these a shot. I was a bit skeptical of the recipe when I saw cornstarch in the ingredient list, but I decided to give them a try. I know cornstarch is very light and figured that might add some lift to the cookies. Whether it was the cornstarch or not, thse cookies definitely lifted. I used a standard-sized cookie scoop to drop them on the cookie sheet and they came out perfectly round and uniform--just ready for a photo shoot. And so, so good. The best ever, in fact. My new favorites :-) Best-Ever Chocolate Chip Cookies barely adapted from Anna Olson, Food Network Canada Ingredients: 3/4 c. unsalted butter, softened 3/4 c. brown sugar 1/4 c. granulated sugar 1 egg 2 tsp. vanilla extract 2 c. all purpose flour 2 tsp. cornstarch 1 tsp. baking soda 1/2 tsp. salt 1 c. bittersweet chocolate chips Directions: 1. Preheat oven to 350 degrees F. 2. In the bowl of a stand mixer fitted with a paddle attachment, cream together butter and sugars until fluffy and light in color. Add egg and vanilla and blend in. 3. Mix in flour, cornstarch, baking soda and salt. Stir in chocolate chunks. 4. Using a standard-sized cookie scoop or tablespoon, drop dough onto a prepared baking sheet. Bake for 8-10 minutes, until barely golden brown around the edges. (The tops will not brown, but do NOT cook longer than ten minutes.) 5. Let cool, on the sheet, on a wire rack for five minutes. Remove from baking sheet and let cool completely. Try not to eat them all.
Looks like a fun recipe to try sometime
The fluffiest, chewiest, most amazing chocolate chip cookies I've ever had--all thanks to a very surprising ingredient. REVIEW: these are now my go-to choc chip cookie recipe. They are amazing, and super easy to make.
Best-Ever Chocolate Chip Cookies (barely adapted from Anna Olson) : 3/4 c unsalted butter, softened + 3/4 c. brown sugar + 1/4 c. granulated sugar + 1 egg + 2 tsp. vanilla extract + 2 c. all purpose flour + 2 tsp. cornstarch + 1 tsp. baking soda + 1/2 tsp. salt + 1 c. bittersweet chocolate chips. pinner says: The fluffiest, chewiest, most amazing chocolate chip cookies recipe. (http://kelseysappleaday.blogspot.com/)
Pinned from
kelseysappleaday.blogspot.com
Owl Watermelon
Fruitart, Watermelonowl, Watermelon Owl, Summer Parties, Watermelon Art, Watermelon Carvings, Fruit Art, Foodart, Food Art
Uil Watermelon Owl #owls, #watermelon, #art, #food, https://facebook.com/apps/application.php?id=106186096099420
Fruitart
Creative Food Carvings #gastronomy #food #art #photo #design #foodstyle #recipes #culinaryart #foodstylism #foodstyling #food #dessert #food #yummy #delicious #art #tasty #foodart #amazing #loveit
Watermelon Owl love the intricate work, fantastic, find watermelon carvings that are simply amazing aboard #PrincessCruises #Travel
Food Carving Food Art Watermelon Carvings
Owl Watermelon carving - Lovely Fruit Art | Read More Info
Watermelon carved owl Pink summer Party Food
Triple-Chocolate Cheesecake(yummy)
Desserts, Marthastewart, Chocolate Ganache, Cakes, Food, Martha Stewart, Chocolate Cheesecake, Cheesecake Recipes, Triple Chocolates Cheesecake
Triple Chocolate Cheesecake: Ingredients 1 package (9 ounces) chocolate wafer cookies 6 tablespoons unsalted butter, melted 4 bars (8 ounces each) cream cheese, room temperature 1 1/2 cups sugar 1/2 teaspoon salt 4 large eggs 1 cup sour cream 8 ounces semisweet chocolate, melted Chocolate Ganache, for topping Directions 1.Preheat oven to 325 degrees. Assemble a 9-inch springform pan with the raised side of the bottom facing down. 2.In a food processor, pulse cookies until finely ground. Add butter, and pulse to moisten. Transfer to prepared pan, and press crumbs firmly and evenly into the bottom. Place pan on a rimmed baking sheet; bake 10 minutes, and set aside. 3.Wipe out bowl and blade of food processor. Add cream cheese, sugar, and salt; blend until smooth. With motor running, add eggs, then sour cream, and finally chocolate; blend filling until smooth, scraping down sides of bowl as needed. 4.Pour filling onto crust, and bake just until set, 1 hour. Turn oven off, and let cheesecake sit 1 hour in oven, without opening (this helps prevent cracking). 5.Run a thin knife around the edge of the pan (this helps prevent cracking, too); leave in pan, and cool completely on wire rack. Cover loosely and refrigerate, at least 6 hours or up to overnight. 6.Prepare Chocolate Ganache. Unmold cheesecake. Spread ganache in center of cheesecake; let set before serving.
Triple-Chocolate Cheesecake #Recipe #MarthaStewart
Martha Stewart Triple Chocolate Cheesecake Recipe
Pinned from
marthastewart.com
Homemade Drumstick cone
Food Network, Foodnetwork Com, Frozen Treats, Cones Recipes, Ice Cream Sundaes, Sundaes Cones, Peanut Butter Cups, Icecream, Ice Cream Cones
Homemade Drumstick cone mmmmmyumm! #dessert #parties #icecream #recipes http://studentloanslegalhelp.com
italian ice cream cone - Google Search
Ice Cream Sundae Cones Recipe : Food Network - Get the sundae experience all tucked neatly into a cone! These cones pack in peanut butter cups, malted milk balls, fudge and roasted peanuts.