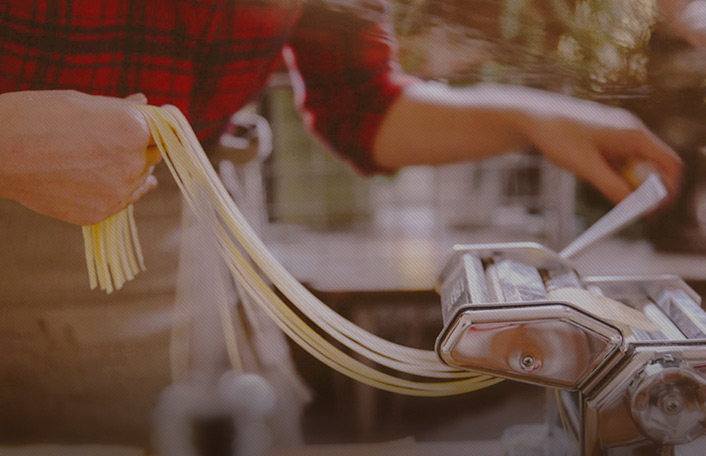 She used Pinterest to roll her first pasta
Join Pinterest to find all the things that inspire you.
50+
billion Pins
to explore
15
seconds to
sign up (free!)
Back to
cute fluffy things...
cute fluffy things...
The cutest corgi i have ever seen!
Welsh Corgi Puppies, Cutest Dogs, Pet, Puppys, Ears, Blue Eye, Blue Merle, Baby Dogs, Animal
A big eared, blue eyed adorable Cardigan Welsh Corgi puppy :) I wana
A blue merle Cardigan Welsh Corgi puppy chewing on some greens.
Cutest dog ever
Cardigan Welsh Corgi Puppy, What big ears you have. #corgi, #dogs, #animals, #puppy
Look at those dazzlingly gorgeous saphire eyes. Simply stunning! #dogs #pets #corgis #puppies #cute #blueeyes #cuteoverload #babyanimals #animals #Cake
corgi!
Kiss, Puppies Pictures, Happy Friday, Dogs, Baby Corgi, Pet, Corgi Puppies, Sleep Tights, Animal
Maximum cuteness. Puppy and his macot kissing. #heart #donkey #dog #animal #pet #cute #cuddle #hug #funny #smile #warm #friends
goodnight sleep tight.
some puppy pictures are TOO cute not to repin. exhibit A
Happy Friday! Have fun adventuring and/or cuddling with your pets this weekend.
Awwwhh, Eeyore kisses. Sweet baby corgi you will always have my heart.
Corgi
Little Puppies, Baby Corgi, Pembroke Welsh Corgi, Corgi Puppies, Puppys, Welshcorgi, Big Dogs, Corgi Puppy, Animal
Tiny animals are adorable. For real.
Pembroke Welsh Corgi puppy
Cute little puppy
baby corgi #corgi #puppy
Digger the owl and Spike the duckling
Animal Baby, Best Friends, Baby Ducks, So Cute, Bestfriends, Baby Owl, Baby Animal, Photo, So Sweet
baby owl. baby duck. Awwwwwww, ...so cute!
cute baby animals, baby duck/duckling with baby owl
Daily Awww: Baby animals are so cute right now (35 photos) – theBERRY
Best friends make everything better - baby duck and baby owl
The duck said to the owl, I know we are different but I still want to be your bestfriend. The owl said, of course.......
Best friends. so sweet
via tumblr
Adorable Dogs, Little Puppies, Pet, Baby Animal, Adorable Puppies, Beautiful Puppies, Fluffy Puppies, Animal Dogs, Adorable Animal
Bundle of Puppies cute animals dogs
This is what I want for Christmas: a pile of adorable puppies!
beautiful puppies
Little puppies!
(:Fluffy puppies
peep.peep.
Kitty Cat, Snuggle, So Cute, Baby Kittens, Blue Eye, Cute Kittens, Baby Kitty, Socute, Animal
Cute baby kitten!! Looking as cute as a baby!! Love the blue eyes
Will you snuggle with me? So cute
:D #kitties #cats #animals #adorable #tiny #baby
Such a cute little ball. #cats #cute #kittens #kitty #pussy #fluffy #funny #aww #adorable #pets #animals
My baby kitty is going into Renal Failure, and this picture reminds me of him :( and im not home to snuggle with him one last time. He's been mine since christmas '01.
Snuggling little kitten! Create your own animal board today with your favorite links! You can visit more at our animal board!
Teacup pigs
Piglets, Little Pigs, Farms, Teas, Minis Pigs, Baby Pigs, Pets Pigs, Baby Animal, Teacups Pigs
I want a mini pig so bad! I cant wait till we have a farm!!
OMG!!!! Ive never understood the obsession with little pigs as pets but this i could get use to!!!!! tea cup piglet. i would like this in my arms right now.
Teacup pig and I would call her Piglet
Teacup pig!!! I want one, I want a miniature animal farm!
baby pig. I don't know that this little one is a pet, but my brother had a pet pig. he named her Parvis, & she followed him around like a dog would follow. She was a hoot!
pictures of piglets | piggies pigs pig in rain boots photography animals baby animals
.English Bulldog Puppy.
Doggie, Bulldogs Puppies, Baby Swings, So Cute, English Bulldogs, Baby Bulldogs, Bullies, Animal, Make Me Smile
English Bulldog puppy!! SO cute!
English bulldog... so cute... this makes me smile
Baby swing bully
english bulldog swinging #dogs #englishbulldog #pets #animals
reminds me of how I used to push my doggy in the baby swings at the park... so cute
Buster the baby English bulldog! This came up under "baby swings", but it so cute anyway! :)
baby bulldog. (baby animals always make my day better)
poor guy ate himself into a nap
Breakfast In Beds, Puppies, Dogs, Beds And Breakfast, So Cute, Food, Socute, Bowls, Animal
puppy asleep in a food bowl! This is so cute I had to repin and share!
PUPPY IN A FOOD BOWL! Wake up, snack a little, go back to sleep. Breakfast in bed all the time! Genius!
SOCUTE.
crazy cute animal photos - how precious the puppy dog fell asleep in his food bowl
Meme - "Bed and Breakfast" dog sleeps in food bowl
Special Delivery! Looks like a mini Gracie
Welsh Corgi, Baby Corgi, Cutest Dogs, Pet, Corgi Puppies, You'V Got Mail, Mail Boxes, Special Delivery, Mailbox
Mailbox corgi puppy #Cute pet #pet boy #pet girl
Special Delivery! the cutest dog ever
Corgi love. Id be ok if I found a baby corgi in my mailbox:)
#dog #cute #special #delivery #mail #box
WELSH CORGI PUPPY - hopefully I'll find one in my mailbox
you've got mail! Little corgi puppy, so cute!
trotting
Cute Baby, Animal Baby, Weenie Dogs, Dachshund Puppies, Baby Animal, Weiner Dogs, Wiener Dogs, Hot Dogs
what a sweetie <3....love little puppy weenie dogs!
Weiner dog
dachshund puppy by karolina0830
Makes me miss my wiener dogs!
Hotdog
hot dog
my heart is exploding from the cuteness of this #cute baby Animals #Baby Animals| http://cutebabyanimals240.blogspot.com