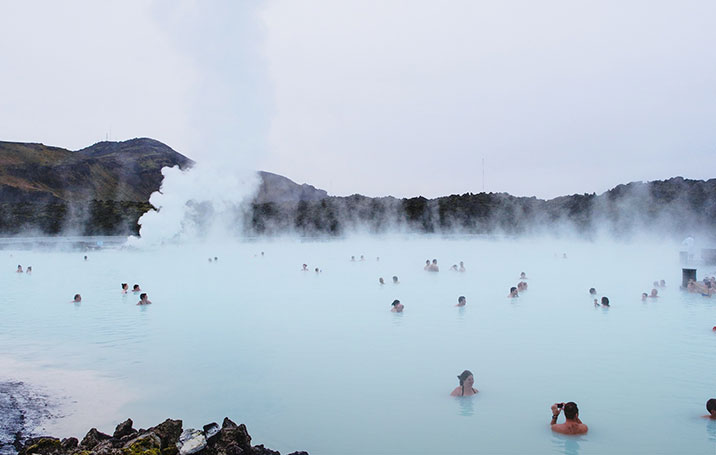 They used Pinterest to find new places to visit
Join Pinterest to find all the things that inspire you.
50+
billion Pins
to explore
15
seconds to
sign up (free!)
Back to
Favorite Places & Spaces
Favorite Places & Spaces
Th
Vintage Collection, Favorite Places, Go Girls Knits, Giant Hooks
Pinned from
Uploaded by user
Great ideas for decorating a home office on a budget!
Chairs, Paintings Ideas, Offices Spaces, Chalkboards Paintings, Offices Ideas, Great Ideas, Paintings File Cabinets, Home Offices, Paint File Cabinets
Framed prints are a great way to add personality to your home #office space – check out our full range at surfaceview.co.uk
Chalkboard Paint File Cabinet | LiveLoveDIY...I'm also living that chair!!!
Great ideas for decorating a home office on a budget! Mostly the chair cover.
Great ideas for decorating a home office on a #working design #office ideas| http://partyideascollections7044.blogspot.com
//
Floating Shelves, Homedecor, Artworks, Wall Cabinets, Galleries Wall, Home Decor, Colors Offices Organizations, Art Wall, Kids Rooms
framed artwork?
Art wall
floating shelves
wall cabinet- would be awesome for kids room
inspiração para casa. home decor.
Gallery wall
Colorful office organization.
Cliff Top House, Big Sur, California
Big Sur California, Dreams Home, Bays Area, Beaches House, The View, The Edge, Coastal Home, Dreams House, Ocean View
Talk about living on the edge!! Im sure the views are AMAZING!
Big Sur, California. Just my dream home. No biggie.
Big Sur, California; we will just say this is my future beach house.
Dream home - San Francisco Bay style Bay Area Style Architecture Book
ocean view
Cliff-top coastal home in Big Sur, California. Seriously.
seaside #Dream Houses #Dream Home| http://dreamhome844.blogspot.com
Lake whisper
Canoeing, Wood Boats, Dreams, Wooden Boats, Fish, Water Ponds, Backyard, Rivers, Boats Dock
Dock, I wish this was my backyard. Should of bought that cabin on the river 20 yrs ago when we wanted to.
Hear the crickets? They're saying to pause and take the canoe in your dreams.
Backyard boat dock
Wonderful wooden boat
Solitude #water #ponds #serene #solitude
This would be my dream to have this in my backyard
Pier with boat. All small southern towns need a lake, river or stream for fishing or just sitting and reflecting.
Beautiful
Harvest Moon, Themoon, Moon, Super Moon, The Ocean, Fullmoon, Full Moon, Supermoon, The Moon
Are we looking at the moon or is it looking at us? via KathyKeene75/beautiful places. Re-pinned by www.drmelindadouglass.com | #fullmoon #nature #beautiful
Full Moon Ocean, Greece.. The day the moon fell in the Ocean
themoon.
The Super Moon of May 5, 2012 taken over Natsepa Beach,Ambon, Indonesiaimage © Tiara Maharani A supermoon is the coincidence of a full moon or a new moon with the closest approach the Moon makes to the Earth on its elliptical orbit, resulting in the largest apparent size of the moon's disk as seen from Earth. I remember seeing a red version of this driving through the woods in high school… i flipped the fuck out.
La luna! Full Moon Ocean, Greece
Full moon in Greece. Just like the HARVEST MOON at South Point, Hawaii. Really.
Sorrento, Italy...
Bucketlist, Buckets Lists, Favorite Places, Beautifulplaces, Amalfi Coast, Beautiful Places, Places I D, Coastal Living, Sorrento Italy
Sorrento, Italy. is this a fairytale? seriously. #beautifulplaces
What i would do to live in such a beautiful place; Sorrento, Italy, You are on my bucket list of places to go!
Sorrento, Italy. Such a beautiful place. I miss the Amalfi Coast. #Italy #Sorrento #travel
Coastal Living - Sorrento, Italy. One of my favorite places!
Coastal Living, Sorrento, Italy. Stayed in Sorrento while we were going to Cinque Terre. Beautiful place.
Sorrento, Italy. A fairytale. #travel #bucketlist
How true is this!!! Lol
Sotrue, My Life, Truths, Funny Stuff, So True, Humor, Totally Me, Pinterest, True Stories
I can't believe how obsessed I've become! #sotrue #pinterest
Totally me when I first discovered Pinterest, haha - pinterest humor
HaHa So True ...think I might be addicted! What do u think? #humor #funny #laughs #pinterest
Funny stuff
It's just so true! Pinterest has taken over my life :(
Pinterest True Story
How #Pinterest works #truth #humor #internet