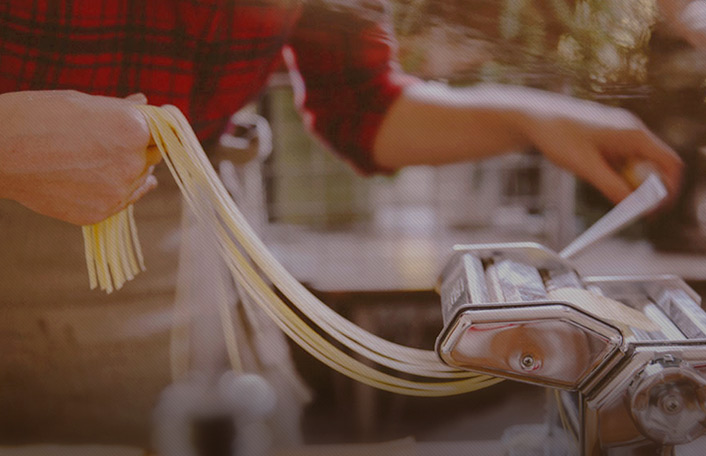 She used Pinterest to roll her first pasta
Join Pinterest to find all the things that inspire you.
50+
billion Pins
to explore
15
seconds to
sign up (free!)
Back to
Things for My Wall
Things for My Wall
One of my all time faves...
Grey Anatomy Cast, Favorite Tv, Anatomy Seasons, Favourit Tv, Grey'S Anatomy, Greys Anatomy, Tv Series, De Grey, Thursday Night
Grey's Anatomy Cast 2012 2013 | ... greys anatomy greys anatomy season 8 finale grey anatomy grey greys
Grey's Anatomy' Slaughters off Major Character in Stunning Twist On Thursday night's scene of ABC's "Dim's Anatomy," star Patrick Dempsey - who has been on the show as Dr. Derek Shepherd following the pilot in 2005 and is in charge of presenting the expression "Dr. McDreamy" into the dictionary - kicked the bucket in a horrible auto crash. : ~ http://www.managementparadise.com/forums/trending/283021-grey-s-anatomy-slaughters-off-major-character-stunning-twist.html
Grey's Anatomy- favorite TV series at the moment
Anatomía de Grey.
i love this. it's my favorite background.
Dance Giraffes, Let Dance, Happy Dance, Sunsets, Africa, So Funny, Photo, No Two, Animal
lets dance!
el animal mas hermoso del mundo <3
Happy Dancing Giraffes by Matt West Africa.
by Matt West "Happy Dancing Giraffes" #fun #dance #sunset
pas de deux
hahahaha oh my god why is this so funny?!
H.R. Pufnstuf
Blast, Childhood Memories, Flute, 70S, Witchi Poo, Mornings Cartoon, Hr Puff, Saturday Mornings, Kid
HR Puff n Stuff.....you used to be able to watch on Hulu! The Magic Flute made me laugh when I watched with my urban fifth graders
H.R. Pufnstuff!!! Witchy Poo! hahahaha Boy did I love this show as a kid! Crazy show, but yet fun.....
I sure miss Saturday morning cartoons we may have only had 4 channels but the shows were the best. Everybody sing HR Puffenstuff with Jack Wilde
dreams are made of this...
Forehead Kiss, Oneday, In Love, Truelove, Quote, True Love, Love Is, Old Couple, So Sweet
true love is made of forehead kisses and blushing smiles...
true love is timeless. This is so sweet...
True love is not a passionate young couple who fell in love madly, true love is an old couple who after all these years are still in love .. Just they way they were when they first met ..
How sweet is this pic...i want this oneday 2
A true love story never ends View more #quotes @ http://quotes-lover.com/ #Love, #NeverEnds, #TrueLove If you like it ♥Share it♥ with your friends.
Friends up to no good.
Help Me, Baby Pandas, So Cute, Cute Pandas, Baby Animal, My Friends, Pandas Bears, Help Hands, Pandas Love
help me! cute panda bears
so cute panda bears - let me give you a boost up
Cute baby pandas #adorable #cute #baby #animal #panda
Pandas Helping Hands ...this is so cute
panda love
Always ready to give my friend a helping hand
Baby Panda giving a helping hand!
=B
Laughing So Hard, Funny Dogs, Pug-Dog, Like A Sir, Funny Pugs, Pugs Dogs, Mornings Coff, So Funny, Can'T Stop Laughing
can't stop laughing! @Janelle Coufal SISSY!! I laughed so hard i blew coke out of my nose. hahaha xD
funny pug dogs
OMG I can't stop laughing!!! I don't know why this is so funny, but it is!!! :)
So funny dog
Like a Sir Pug!
Jesus
Religion, Truths, Savior, Well Said, Inspiration Quotes, True Stories, Relationships Love, Jesus Love, Jesus Save
It's about a relationship -- not a religion. Well said.
Truth / savior / not a religion
My Favorite Inspirational Quotes on God
Relationship, not religion. The ultimate gift God gave us was His Son Jesus, so that we could have that One on One relationship with Him. Jesus saved me from destruction, myself and saved me from living eternity without Him. Thank You Jesus - Praise You Father God!
Jesus. LOVE this!
True story
Go Heels
Tarheel National, Tarheel Fans, My Boys, Tar Heels, Unc Fans, This Summer, Unc Tarheel, Carolina Girls, Carolina Tarheel
UNC fan through and through
Carolina Tar Heels
Cabin 15 is representing UNC this summer!
GO TARHEELS!! Cheering on my boys in G-boro live tomorrow!