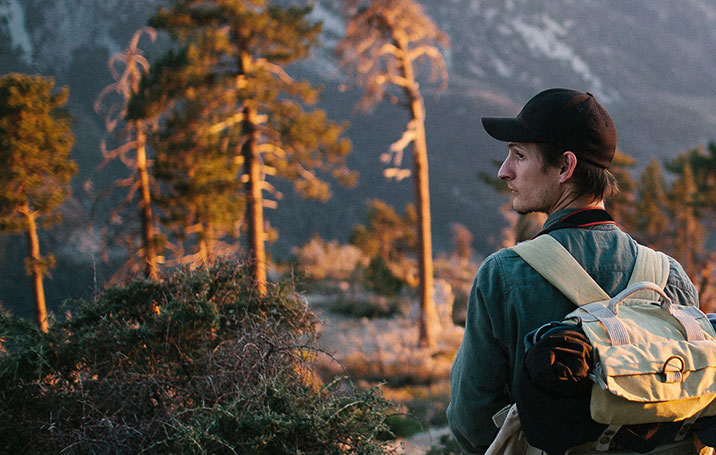 He used Pinterest to explore new campsites
Join Pinterest to discover all the things that inspire you.
50+
billion Pins
to explore
15
seconds to
sign up (free!)
Cuteness<3
These are pictures that i may come across that really catch my attention
---
Gorgeous!
Babies Mom, Beautiful Babies, 640 640, Natural Hair, Fetus Fever, Hair Kids, Style Stuff
No DNA test needed
Laugh, My Heart, Cutest Things, Pictures, Baby Daddy, Fathers, Dna Test, Dads, So Funny
No DNA test needed Oh how i laughed
No DNA test needed!That is SO CUTE!!!! I have a picture just like this of my Father and Baby brother! <3 :).
No DNA test needed! This is like me and my dad! We have a picture just like this
No DNA test needed! #babies #daddy LOL
"sometimes DNA tests just aren't necessary" One of the cutest things I've ever seen!
No DNA test needed. Omg so funny
No DNA test needed!; My heart just melted!
Just gorgeous
Little Girls, Halloween Costumes, Flowers Girls, Audrey Hepburn, Audreyhepburn, Breakfast At Tiffany, Baby, Breakfastattiffany, Kid
Audrey Hepburn Halloween Costume! Breakfast at Tiffanys anyone? ~My Audrey MUST have this!!~. IfI had a little girl ...
Audrey Hepburn costume for baby girl, LOVE, LOVE, LOVE! SOO.CUTE. #Audreyhepburn #Halloween #costume #breakfastattiffanys
Halloween Costume Audrey Hepburn #breakfastattiffanys #audreyhepburn #costume #fancydress #kids
flower girl tutu-sooo cute and she looks like Audrey Hepburn Breakfast at Tiffanys

by babigurl_87
BEAUTIFUL
Cutest Baby, Brown Eye, Children Pictures, Hazel Eye, Baby Girls, Big Eye, Baby Photo, Baby Boy, Beautiful Baby
biracial baby #mixed #beautiful This may be the cutest baby I have ever #cute kid #baby boy #baby girl #Cute Baby| http://baby-girl-65.blogspot.com
What a beautiful baby girl!
This girl has the cutest chubby cheeks! The mystery celeb this week is a girl who's gorgeous not only not, but when she was little too. She has such big eyes!  Here are some clues: On her last vacation, she was spotted relaxing on a yacht. She's lost a very important family member. There are rumors she might be getting back with an ex. Do you have any idea who it could be?  Solution to last week's photo: Niall Horan from One Direction! Almost everbody guessed right, and the top t
Rihannas baby photo. How cute????
Cutest baby with big hazel eyes 👌💯😍
Baby girl with hazel brown eyes
Little girl in black sun glasses and black dress
Little Girls, Future Daughters, Halloween Costumes, My Daughter, Audrey Hepburn, Tutu Dresses, Holly Golightly, Breakfast At Tiffany, My Children
If a little girl is in my future, so is this Audrey Hepburn tutu dress
future halloween costume for little girl :D breakfast at tiffanies
breakfast at tiffany: I want to do this with my children one day.
My future daughter's Halloween costume: Holly Golightly
As cute as this little girl is, I don't think Mum realizes that Audrey Hepburn's 'Breakfast At Tiffany's' character 'Holly Golightly' was a 19yr old prostitute, had an abortion, liked to smoke weed, was bisexual and swore like a drunken sailor, in this movie. #Trivia #Geek #Classics #Geek #Cult #Following
breakfast at tiffanys... would be an adorable halloween costume.... I wanna take a pic of my daughter like this!!!
AWWWWW!!
Quotesfunni Pics, Childish Adult Quotes, Cookies Monsters, This Is Awesome, Awww Sooo, Beautiful, Flowers Girls, Adorable, Baby Stuff
this is #awesome #lovely and #insightful...something only children would say, hard for adults to actually do it..:)
Flower girl & ring bearer
Love u Cookie Monster, lol!!!
Awww Sooo cute
Adorable
Beauty
Nick Cannon and Daughter
Daddy Little Girls, Dash Daddy, Daddy Nick, Fun Dads, Daddys Little Girls, Nick Cannon, Sonso Precious, Role Models, Daddy Girls
Daddy Nick
Nick seems like he'd be a fun dad
Monroe and Nick Cannon