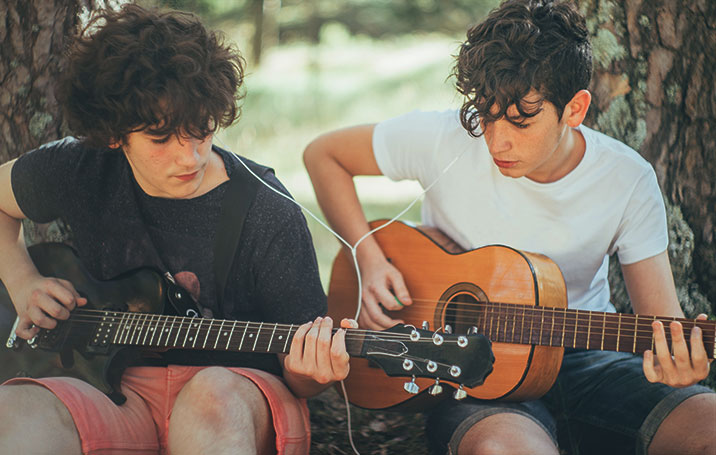 They used Pinterest to find new songs to learn
Join Pinterest to find all the things that inspire you.
50+
billion Pins
to explore
15
seconds to
sign up (free!)
Whats cooking good looking?!
---
Back to
Whats cooking good looking?!
Whats cooking good looking?!
rachel mcadams
Girls Crushes, Vintage Hairstyles, Hair Colors, The Notebooks, Wedding Hair, Hair Style, Thenotebook, Rachel Mcadams, 40S Hair
1920s-1950s hairstyles : wedding hair hair trial styles vintage Rachel Mcadams The notebook
Rachel McAdams scene from The Notebook. Yet another girl crush
rachel mcadams, love all net hair styles in the Notebook
Rachel McAdams In The Notebook. My Favorite actress. She's absolutely gorgeous and can wear any hair color!
40s Hair. She will always get my vote for Best Hollywood Hair. Rachel McAdams can do any style, any color. Amazing.
I'm also all about Vintage Hairstyles and who does them better than Rachel McAdams?! Love her and the notebook
Rachel Mcadams in The Notebook with beautiful vintage style hair #RachelMcAdams #TheNotebook #hair
God. Bless. America. Yum.
This Man, Eye Candy, God, Channing Tatum, Boys, Future Husband, Hotti, People, Channingtatum
Channing Tatum, eye candy
God. Bless. America. #ChanningTatum
Channing Tatum... Aka my future husband.
Happy 4th people, my god....
My white boy crush!!! Channing Tatum!!
God. Bless. America. Thank you, Jesus, for this man. Channing Tatum
God. Bless. America. Hotty
Love love love
Minimalist Movie Posters, Top Gun, Daniel Norris, Topgun, Tops Guns, Movies, Film Posters, Favorite Movie, Minimal Movie Posters
Favorite #movie and #actor of all time! Minimal Movie #Posters: #topgun #tomcruise #valkilmer #kellymcgillis
Top Gun Minimal Movie Poster by Daniel Norris
#Minimalistic #Movie #Poster #TopGun
hello tim tebow
Eye Candy, This Man, Football, Favorite Athletic, Tim Tebow, Future Husband, Timtebow, Hotti, Guys
Tim Tebow.... My future husband :)
Tim Tebow. really hard to believe this man is still a virgin!!!
@TimTebow
Tim Tebow - don't get me started on this guy in relation to football, but damn he is good lookin!
Ok, so I normally wouldn't have eye candy on here...but he is adorbs and sexy!!!!!! Oh Tim Tebow!!!!!!!
Tim Tebow My favorite athlete ;)
My half-time show hottie! Tim Tebow
Marilyn Monroe, Shorts Hair, Blondes, Beautiful, Curls, Marilynmonroe, Norma Jeans, Pinup, Pin Up Hairstyles
#Marilyn #short #hair #curls #blonde #curly
Pinup Hairstyles Marilyn curls
pin up hairstyles for short hair | August 5th, 2011 by Christel Pixi · No Comments · Uncategorized
Marilyn Monroe (Norma Jeane Baker) #marilyn #monroe #marilynmonroe #mm #blonde #icon #beauty
Marilyn Monroe - Classic Blonde Curls
OH MY YUMMY!
This Man, Eye Candy, Sexy, Christian Grey, Channing Tatum, Hotti, Things, Guys, Channingtatum
Channing Tatum should definitely be Christian Grey if they make 50 shades of grey into a movie!! Don't u agree?! Lol
Actor love - Channing Tatum #lovehim #marryme #futurehusband #channingtatum
Channing Tatum. I have always had a thing for guys with big ears. :)
Channing Tatum HOTTIE
Channing Tatum... Eye candy!!!
channing tatum! oh yessss!!!! this man is sooo SEXY!!! oh the things i wanna do to him ;) lol
so handsome!
Eye Candy, Channing Tatum Jonah Hill, 21 Jumping Street, Celebrity Photo, Men In Suits, Celebrity Hotti, Boys, Magic Mike, Hot Guys
Channing Tatum. magic mike and the vow!
Love men in suits...
Channing Tatum at event of 21 Jump Street. HOT.
country. boys.
Eye Candy, Cowboys Hats, Hot Damn, Country Boys, Be- Cowboys, Sexy Men, Country Men, Country Guys, Hot Guys
cowboy! With a cowboy hat!!! YUM!!!
Some Saturday night hot guy eye candy
Hot Sexy Men
I just want a country boy :) country men
Country Guys | country boys 10 BERRY hot men: Country boys (26 photos)
country. boys. HOT DAMN
stunning
Makeup Tutorials, Geek Tutorials, Makeup Geek, Prom Hair, Flawless Makeup, Carrie Underwood, Makeup Looks, Hair Style, Wedding Makeup
prom hair!
hair style!!
B e a u t i f u l wedding makeup :) Carrie Underwood does it again
I love this flawless makeup look!
Carrie Underwood makeup tutorial. The best look I have seen yet!! LOVE ....and hair!!
Carrie Underwood grammy's makeup look tutorial
I think my house is on fire..
Eye Candy, Funny Pictures, Hot Firemen, Swim Trunks, Firefighters, House, Pretty Food, Hot Guys, Fire Department
I'd set my house on fire. serious eye candy
Um now this is my cup of tea! Hot guys AND in firefighter uniforms! What can I say? I have a thing for firefighters ;)
I think my house is on fire.....LOVE Firefighters!! <3<3<3
I think my house is on fire.. My cat is stuck n a tree and I need a tour if the fire department yesss
dumpaday funny pictures (3868)