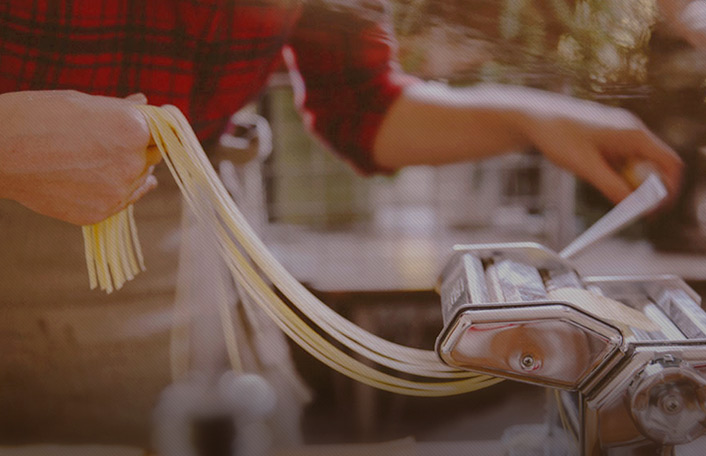 Discover and save millions of hand-picked recipes
Join Pinterest to find (and save!) all the things that inspire you.
50+
billion Pins
to explore
15
seconds to
sign up (free!)
Amen
Help Me, Words Restoration, Dear God, All Soul Day Quotes, Restoration Quotes, Prayer Request, I'M Tired, Am Tired Of You Quotes, Thanks You God
Focus on the word "restore" ... It is already in you --- pray for what you need to rise again! Thank you, God!
Dear God, I'm trying my best but I need some rest. I'm tired & drained. Will you please renew my emotionally dead heart? Will you restore my mind? Will you breathe life into me? God, take who I made for who you created me to be. I need more & more everyday. Love, your child.
Amen! Thank you, God! You have always been there for me when I needed you. I honestly would not know what to do with out you. You have helped me when life got rough and when I thought I'd never make through it. I love you soooo much.
Post your Prayer Requests on Instapray. Pray with the whole world ---------> www.instapray.com
Bible Emergency Numbers . . .
Cases, Quotes, Good To Know, Goodtoknow, Numbers 3, Scriptures, Bible Emergency Numbers, Bible Verses, The Bible
Bible Emergency Numbers #Christian #Bible #Verse #Prayer #Journal #Hope #Faith #Christianity
Bible Emergency Numbers We need to go to the Bible more than we go to our cellphones
Quote: Bible emergency numbers
bible emergency numbers- good to know when you need a pick me up
Bible Emergency Numbers <3 <3 <3 this!!!
Don't buy into the malarky !!!! Nobody needs words from any self-proclaimed, self ordained life coach like Karen Salmansohn's crap---- when YHWH's given us the best self-help book available. Read the scriptures!!!! Bible Emergency Numbers
bible emergency numbers... use in case of emergency
love Gabby!
Olympics Gold, Gabby Douglas Quotes, Go Girls, Young Women, Sweet Girls, Smart Girls, Young Girls, Best Quotes, Role Models
Best quote of the Olympics. Very classy young lady. Should be an example for all young women instead of the Brittney Spears, Teen Moms of MTV and even though I love 'em, the Jersey Shore gang.
Best quote of the Olympics ~ Gabby Douglas USA Olympic Gold Medalist in the Woman's Artistic Gymnastics. She still has the freedom to lift God up.....for now.....
What a fantastic attitude! She's an excellent example of a role model for young girls everywhere :)
GABBY DOUGLAS quote
Best quote of the Olympics. Such a sweet girl!
Best quote of the Olympics. You go girl.
smart girl
C.S. Lewis Quote
Thoughts, Words Of Wisdom, This Man, Inspiration, Cslewis, True Words, Cs Lewis Quotes, Favorite Quotes, C S Lewis
#cslewis #quote #inspired
♥ true words of wisdom
I really love this guy's thoughts.... They're all so truthful and relatable. #quotes #CSLewis
Explains my deepest thoughts and most challenging times. Favorite quote.
I still remembering discovering C. S. Lewis' *other* books as young teen. His thoughts captured my attention and made me continue thinking long after I'd finished the book and returned it to our public library.
C. S. Lewis. oh how i love this man
Inspiration for Ascending the Veil: Book 3 in the Piercing the Fold series by Venessa Kimball One of my favorite CS Lewis quotes.
.
God Will, Isaiah 41 10, Favorite Bible Verses, Quotes, Faith, God Is, Scriptures, Isaiah 4110, Favorite Ver
isaiah 41: 10
this is my all time favorite bible verse.
I love this verse and it is a great one to remember NO MATTER what we are going through. God will strengthen us and he will hold us up.
God is faithful.
Isaiah 41:10 One of my favorite scriptures, God is great
Good scripture to quote DAILY!
Beautiful reminder
Remember This, Letgod, God Is, God 3, My Life, Go Let God, So True, Favorite Quotes, White Ink
This rings so true for me right now! God is doing for me what I could not do for myself.
Let Go, Let God! <3 Must always remember this, I'm not in control!
Have faith #letgo #letgod #faith
Let Go, Let God - My life lesson!
"Let go. Let God." One of my favorite quotes.
Let Go, Let God... Cute tattoo idea! Black ink "Let Go" & white ink "d". (:
Thinking a tattoo of "Let God" except the D being in white ink. Referring to our need to let go of our worries and know that God is handling them
life is short.
One Day, God Will, Remember This, People God, Quotes, Sotrue, Truths, So True, Families
Love the people God gave You because He will need them back One day. Best tumblr quotes Meaningful Quotes and Sayings
Love the people God gave you because He will need them back one day. Sad truth. :'(
so true. Don't take them for granted .. One day they are here the next day they are gone . Family is precious .. Cause we all know that the quality of life most defiantly exceeds the the quantity of time in which you live it ... 💕
Reminder.. #sotrue
Love the people god gave you because he will need them back one day So true. Hope my girls remember this the next time I say...."WHAT???" or "HUH"? I can't hear you. ;)
So true and so selfishly heartbreaking BC one day God will call us home...
Psalms
Daily Reminder, Inspiration, God, Psalms 4610, Quotes, Art Prints, Psalms 46 10, Favorite Vers, Bible Verse
Psalm 46: 10
Psalm 46:10 Be Still and Know That I Am God #quotes #inspiration #motivation # meditation. Visit us at www.suitablegifts.com
Be Still and Know That I Am God (Psalm 46:10) 5x7 art print, you choose colors
Psalm 46:10 Be Still and Know That I Am God Psalm 4610 5x7 art