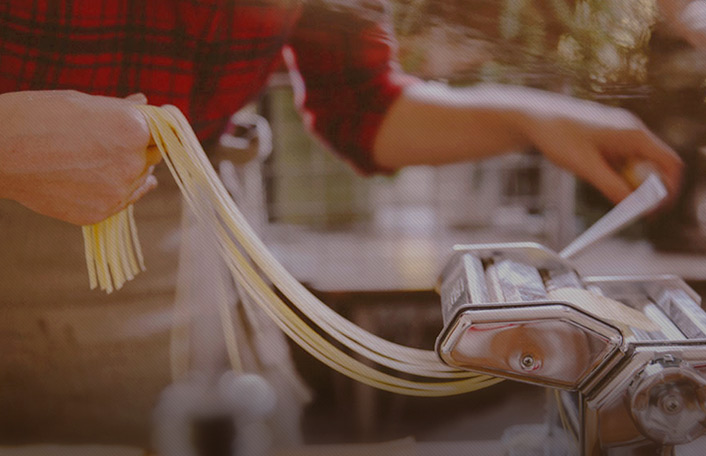 Discover and save recipes to try on Pinterest!
Join Pinterest to discover all the things that inspire you.
50+
billion Pins
to explore
15
seconds to
sign up (free!)
That's why we love wine!
Wine, Laughing, Quotes, Giggl, True, Truths, Funny Stuff, Humor, Things
Humor - Funny Stuff - Wine does this, not a man....
Truth. I love wine
Wine Giggles & Humor
This is funny, but not quite true. My good man does all those things, and wine just makes me sleepy. haha
Wine makes me feel sexy...and I'm still laughing at this quote!
fine wine quotes | Collect Collect this now for later. so true, right... @Heather Crowe
Sayings
Work, Life, Amenities, Offices, Truths, So True, Favorite Quotes, Living, Mottos
One of my life mottos!! Thanks to my high school choir directors I learned this way of thinking and still live by it today!!
This needs to go up in my office at work. #truths
My work motto. Wish others in my office agreed!
ABSOLUTELY HANDS DOWN so true! This quote defines my life at work....
Yep! This is my work motto! Amen!
one of my favorite quotes! And the motto I WISH I could follow at work!!
anne taintor ~ vintage captions www.annetaintor.com
Happy Birthday, Halloween Costumes Ideas, Rats Ass, Retro Humor, New Life, Anne Taintor, Life Mottos, Life Choice, Birthday Gifts
my new life motto!
Happy Birthday 2 Meee
My current life choices
By Anne Taintor, queen of retro humor!
My Birthday Gift from Sarah...
humor
Funny Animal Videos, Grandma Quotes, Some People, Funny Stuff, So True, Favorite Quotes, So Funny, Funnystuff, Funny Memes
Some people...
So true!
THOUGHT THIS WAS SO FUNNY
Favorite. Quote. Ever.
humor
Air Freshener, Funny Pictures, Quote, Retro Posters, Funny Vintage, Funny Stuff, Funny Photo, Retro Housewife, True Stories
Funny Vintage Posters | funny posters02 Retro Posters Thatll Make You Go Mmm!?
Vintage Funny Photo: This Photo was uploaded by mmg01. Find other Vintage Funny pictures and photos or upload your own with Photobucket free image and v...
~funny stuff~
my car's old air freshener. Not applicable to ALL, mind you...Just the jerky ones :)
True story.
Retro Housewife – Mother's Little Helper | Whimsy
Funny Bitchy Quotes: Bitchy Quotes Retro Poster edition
Humor
Kid Books, Books Jackets, Funny Books, Kids Books, My Friends, Funny Stuff, Dead, So Funny, So Sad
Funny book to cheer someone up.
so sad yet so funny
Depressing kids book.... bahahha
All My Friends Are Dead http://www.cultcarnival.com/all-my-friends-are-dead-kids-book/
#humor
Ems Big, Bangbang, Girls, Quotes, Bangs Bangs, Funny Stuff, Mr. Big, Things, Big Guns
Girls With Guns Quotes
Girls like em big 🔫
Every girl needs a big gun!
Bang, bang...
#humor
Founding Fathers, So True, Bumper Stickers, Hope Change, Common Sense
so true!!!
bumper sticker
lets go back to the path the founding fathers designed for our country
Me too....and some dam common sense!!
Pinned from
Uploaded by user
#Humor
Rectangle Magnets, Laughing, Funny Quotes Work, My Life, So True, Gilmore Girls Quotes, Stupid Today, Stupid People, Stupid Rectangle
This is SO true some days...
Gilmore Girls Quote!
"People are particularly stupid today. I can't talk to any more of them." -Michel (Gilmore Girls)
Story of my life.
People Particularly Stupid Rectangle Magnet
stupid people
humor
Gypsy Style, Funny Pictures, Retro Humor, Anne Taintor, Premarit Sex, Retrohumor, Get Marry, Retro Housewife, True Stories
Not a retro housewife - she's a retro single girl!
JunkYardGypsies Vintage Collectibles - JunkYard Gypsy Style: Funny Vintage Humor
It isn`t premarital sex if you have no intention of getting married. Picture Quotes.
Retro Humor - premarital sex
I love Anne Taintor
true story!
humor
Great Danes, Dogs Quotes, Bern Mountain Dogs, Real Dogs, Pet, Boxers Dogs Humor Quotes, Baby Dogs, Baby Puppies, Big Dogs
dog quote
Very #Baby Dogs| http://baby-dogs-195.blogspot.com
I'm a big dog fan
real dogs don't ride in purses
unless they are baby puppies
sorry....but true :) <3 my Great Danes!
#Humor
Words Of Wisdom, Etsy, Lawschool, Law Humor, Law Schools Humor, Lawyer Pin, Funny, Truths, Plausibl Deniabl
law school humor
truth
Lawyer pin
moderation and plausible deniability in all things on Etsy, $1.50
Moderation #lawschool
it's funny because its true
words of wisdom indeed!
humor
Naps Solving, Naps Cure, Amenities, Better, My Life, Answers, Life Changing, Naps Time, Totally Me
nap time is always the answer
Totally me. Naps solve everything :)
Story of my life... A nap cures all
Amen!
Naps can be life changing!
"Mom, I'm not tired! My life really IS this bad!" Sleep makes everything look better.
#humor
Laughing, Glasses, Funny Stories, Curtains Rods, Mom Humor, Pigs, Maids, Blunt Cards, Bluntcard
I almost pee'd a little laughing...
Curtain rod for picture frames. things for my wall
Lol mom humor.
bluntcard
Mum or House Maid? lol
blunt #funny photos #gags #funny story| http://specialsavoryrecipes7205.blogspot.com