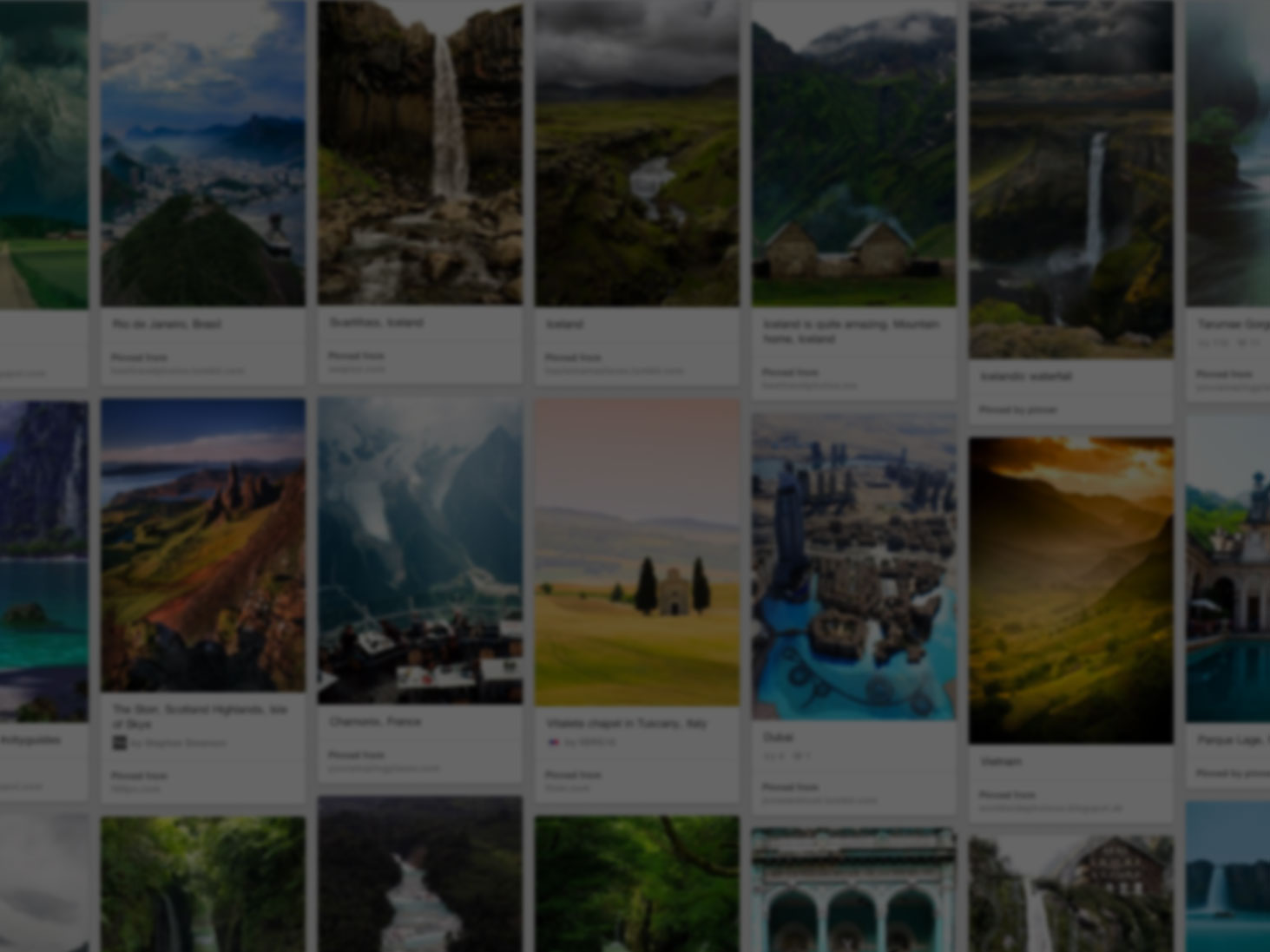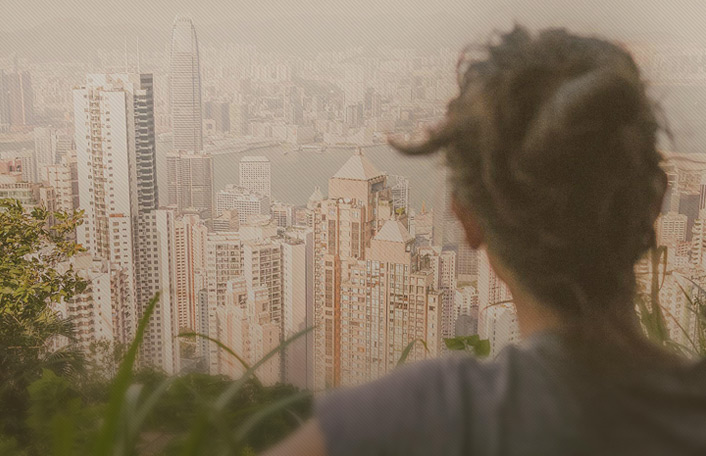 They used Pinterest to plan a dream trip
Join Pinterest to find all the things that inspire you.
50+
billion Pins
to explore
15
seconds to
sign up (free!)
Knitting
Brooklyn Tweed, Jared Flood, Rocks Islands, Rockisland, Islands Shawl, Lace Shawl, Shawl Patterns, Knits Shawl, Knits Projects
Rock Island shawl by Jared Flood pattern and Lornas Laces yarn $58.00
Knitting -projects. Pattern is on Ravelry, called 'Rock Island' by Jared Flood - $6 download
Rock Island - knit shawl pattern
Rockisland by Brookyn Tweed
Lace shawl. The pattern is called "Rock Island" and the designer is Jared Flood.
Rock Island / Jared Flood // Brooklyn Tweed

by brooklyntweed
knitting!!
Worth Reading, Knits Favorite, Knits 2013, Knitter Handbook, Books Worth, Knits Bible, Baby Girls, Knits Reference, Knits Books
Good knitting book
The best knitting reference book
Stitch 'N Bitch, The Knitter's Handbook
My knitting bible!!!
Crafts Patterns, Knits Cowls, Cowls Patterns, Color, Infinity Scarfs, Stripes Cotton, Cotton Cowls, Garter Stitches, Purl Bees
The Purl Bee's cuddly soft Striped Cotton Cowl is a little off kilter, a little rustic and a lot charming! For beauty and comfort, it's knit out of Blue Sky's superlatively cozy Worsted Cotton, while Olympus's lovely matte Sashiko Thread makes fun, beachy stripes. This kit includes 3 skeins of Blue Sky Cotton Worsted in the color Drift and 13 skeins of Olympus's Sashiko Thread in the colors Off White, Gold, Yellow, Orange, Red, Aqua, and Navy.
Striped Cotton Cowl - the purl bee contains grafter tut 4 garter stitch :) yay
Whits Knits: Striped Cotton Cowl - The Purl Bee - Knitting Crochet Sewing Embroidery Crafts Patterns and Ideas!
Striped Cotton Cowl pattern by Whitney Van Nes (knitting, cowls, infinity scarf, seamed, the purl bee) (free)
Knits Awesome, Animal Photography, Hamsters Knits, Knitting, Knits Mouse, Funny Stuff, Awesome Pin, Fiber Art, Samples Knits
Knitting Mouse
Log house knitter....even the hamster knit!
Thanksthis is what we need to get more samples knit awesome pin

by patzyand
zigzag stitch
Zig Zag, Stitches Patterns, Crafts Patterns, Knits Patterns, Rick Racks, Scarfs Patterns, Zag Ribs, Knits Stitches, Purl Bee
Ric Rac scarf knitting pattern. Rick rack. zig zag. knit stitch how to.
the zig zag rib. Purl bee scarf pattern
zig zag rib for the Rick Rack Scarf from Purl Bee
How to make a zig zag rib stitch pattern. The Purl Bee
Rick Rack scarf with Zig Zag stitch Whit's Knits: Rick Rack Scarf - The Purl Bee - Knitting Crochet Sewing Embroidery Crafts Patterns and Ideas!
the zig zag rib tutorial—and a link to The Purl Bee, a web site with lots of great free knitting patterns
Knit
Cutest Baby, Cute Baby, Sweet, So Cute, Cute Hats, Adorable Baby, Baby Hats, Knits Hats, Kid
knit hat ....cutest baby
So cute. My kid will have so many cute hats.
Cute baby with knit hat
Cute baby hat
Soft light for a sweet expression. Oh so cute.
Adorable baby hat
Sweater
Summer Sweaters, Hélène Rush, Knits Tops, Sweaters Patterns, Blankets Patterns, Free Patterns, Lace Cardigans, Knits Sweaters, Hey Teaching
Ravelry: Hey, Teach! pattern by Hélène Rush
A must project - hey teach cardi free pattern
Ravelry: Gingham Baby Blanket pattern by Hélène Rush
3. My favorite summer sweater - HeyTeach by helenerush, via Flickr
Gorgeous #knit lace cardigan that's perfect for summer and spring! Knit Sweater #2dayslook #KnitSweater #susan257892 #sunayildirim #sasssjane www.2dayslook.com
knit sweater pattern
HeyTeachBEAUTY2 by helenerush, via Flickr Another classy knit top on Ravelry for free. Great for office jobs!
Pot holder
Fab Ideas, Crafts Knits, Good Ideas, Hot Pot, Knitting Patterns, Free Knits, Knits Patterns, Cozy Knits, Cast Irons
Fab idea!
Free knitting pattern, video tutorial: Felted Pan Handle Cozy
for hot pot handles
good idea for those cast iron skillets :-)
Booty moccs
Babies, Baby Moccasins, Cute Baby, Crafts Patterns, Baby Booty, Knits Patterns, Knits Baby, Free Patterns, Purl Bee
Knit baby moccasins! Free pattern!
Whit's Knits: Baby Mocs - Knitting Crochet Sewing Crafts Patterns and Ideas! - the purl bee
cute baby booties pattern by Purl Bee
Baby Moccasins Knitting Pattern - The Purl Bee
socks!
French Press, Knits Crochet, Pretty Colors, Noro Yarns, Noro Knits, Press Knits, Knits Cinterest, Knits Knits, Knits Socks
Noro yarn
French Press Knits: Weaving with Noro
Knitting socks, one of these days
Pretty colors :)
Noro knits