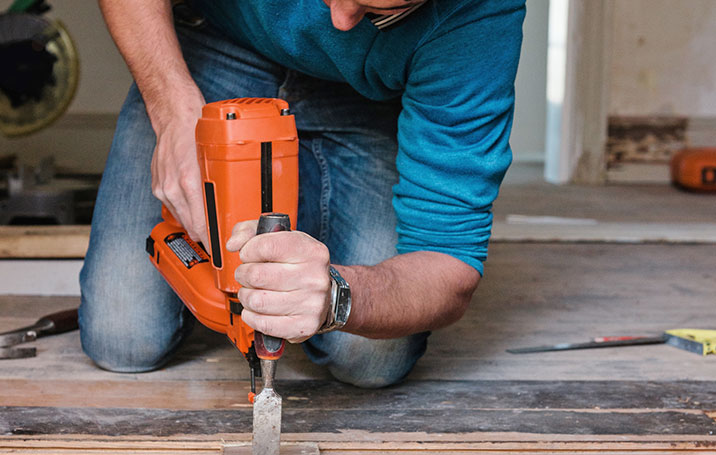 He used Pinterest to redo his floors
Join Pinterest to discover all the things that inspire you.
50+
billion Pins
to explore
15
seconds to
sign up (free!)
princess phone key chains
Princesses Phones, Phones Keychains, Childhood Memories, Vintage Princesses, Princesses Telephone, Barbie Dolls, Dolls House, Telephone Keychains, Keys Chains
Princess telephone keychains! made great Barbie Doll Phones
Princess Phone Key Chain ~ Childhood Memories
Vintage Princess Phone Keychains.
Princess telephone key chains ~ we used a pink one of these for our Barbie Doll House!
Vintage Princess Phone Key Chain
princess phone
Cords Telephone, Buy Wild, Dial Telephone, Princesses Classic, Wild Wolf, Cream Princesses, John Lewis, Dial Phones, Classic Cords
Buy Wild & Wolf Cream Princess Classic Corded Telephone | John Lewis
my favorite yellow princess phone. my kids don't even know what a dial is.
Totally Kids
Princess Phone
Princesses Phones, Dial Telephone, Vintage Phones, Vintage Telephone, Dial Phones, Tiffany Blue, Vintage Princesses, Pastel Colors, French Blue
pastel colors, mint,pink,baby pink,baby blue,pastels,vintage phone,pastel phone
Vintage phone
Tiffany blue phone
AM Dolce Vita, Vintage Princess Phone in Turquoise and Silver
We were so cool when we got a blue princess phone in our room!
Princesses Phones, Every Girl, 70 S, 60 S, Vintage Princesses, Yellow Princesses, Blue Princesses, Pink Princesses, 1960S Princesses
Blue princess phone in my room
I remember when I got a pink princess phone for Christmas!
Google Image Result for http://img2.etsystatic.com/il_570xN.281325302.jpg Every girl wanted one of these.
1960s Princess Rotary Phone...no walking around while talking on this phone!
Princess phone
Princesses Phones, Remember, Vintage Phones, Dial Telephone, Vintage Pink, Pastel Pink, 16Th Birthday, Pink Princesses, Dial Phones
1960's Pink Princess Dial Phone
Pink stuff - Vintage phone
pink princess phone - to die for! I remember a friend had one of these! She was soooo lucky!
vintage pink princess phone
Inspiring picture pastel, pink, stuff, telephone, vintage. Resolution: 500x397. Find the picture to your taste!
My 16th birthday present! pink princess phone
i kinda miss rotary phones...
New Stuff, Vintage Phones, Vintage Colors, Vintage Telephone, Vintage Wardrobe, Vintage Offices, Offices Accessories, Retro Phones, Old Stuff
vintage phones
vintage office accessories - Google Search
Retro phones
Vintage colors
Decorating with vintage telephones - must head to the antique store soon!
Sometimes the old stuff is better than the new stuff.
Rotary phones
Rotary Phones Another, Vintage Phones, Dial Telephone, Home Accessories, Childhood Memories, Vintage Telephone, Colors Phones, Phones Another Shocker, Dial Phones
vintage telephone!
We had this color phone when I was little
Rotary Dial Phones....
Dial Phones In, Exact Phones, Dial Phones Ahhh, Dial Phones Looks, 60S, Households Phones, Dial Phones Ox 57443, Dial Phones Had, Kid
kids would have no clue how to use one today
Rotary Dial Phones....Had this exact phone
Typical household phone
Rotary phones
Baby Blue, Vintage Phones, Vintage Telephone, Numbers, Rings, Pastel Colors, Kids, House, Retro Phones
Retro phone... ours wash pink to match our living room and dining room when I was a kid.
Vintage telephones- have in baby blue
Pastel Colored vintage phones
Rotary Phones, my dad put a lock on ours. With 10 kids that was the only way to keep the peace in our house.
Vintage Phones ... You know your old when your kids ask how long it would take to dial a mobile number.....
Ring Ring
i miss rotary phones
Old Schools, Vintage Phones, Dial Telephone, Mellow Yellow, Oldschool, Rotary Phones, Yellow Phones, Dial Phones, Vintage Rotary
Een gele draaitelefoon. Oldschool | retro | accessoire | interieur
Yellow vintage rotary phone. #yellow #vintage #phone #detail
want this old school yellow phone!
Yellow vintage rotary dial phone.
Mustard Yellow Finger Dial Telephone - turning vintage into modern living - #saltnpepper
Rotary Phones - Remember these?
Remember, Dial Telephone, Childhood Memories, Rotary Phones, Funny Stuff, Memories Lane, So True, Photo, Dial Phones
so true!
Rotary Dial Phone - remember party lines lolol
Remember the rotary phone.
Red dial telephone - - - http://www.pmcaregivers.com/Humor.htm = = = Old age jokes cartoons and funny photos
Memory lane...
i miss rotary phones and would kind of like this for my room
Pink Pink Pink, Old Schools, Vintage Phones, Dial Telephone, Vintagephones, Vintage Pink, Pinkpinkpink, Pink Phones, Dial Phones
pink pink pink ♥ retro
pinkpinkpink
I miss rotary dial telephones.
Vintage pink phone is a must!
vintage phone!
rotary dial phone. Want one SO BAD
old school pink phone, love
rotary phones (we had red).
Mod Nests, Rotary Roads, Vintage Phones, Phones Mine, Phones Charging Stations, Rotary Phones, Rotary Rocks, I Spy, Timeless Telephone
Vintage phones for phone charging station.
Ximi's Mod Nest: I Spy....Rainbow of Rotaries
rotary phones Mine was brown.