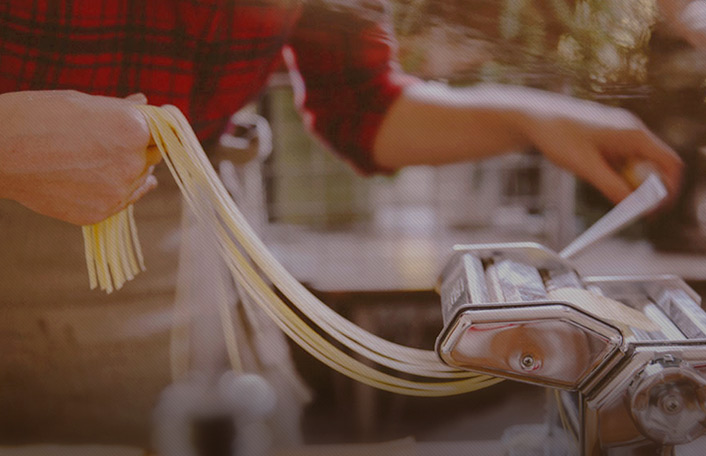 Discover and save millions of hand-picked recipes
Join Pinterest to find all the things that inspire you.
50+
billion Pins
to explore
15
seconds to
sign up (free!)
Back to
A few of my Favorites
A few of my Favorites
100 Workout Songs for Your iPod
Running Songs, Workout Songs, Ipods Workout, Recipe Girls, 100 Songs, 100 Workout, Great Workout, Workout Music, Workout Playlists
iPod workout songs
100 songs to add to your workout playlist
great workout songs
100 workout songs - add some variety to the old playlist. Sexy and I Know It is my fave running song!!
100 Workout Songs. gotta update my workout playlist
Recipe Girl 100 Workout Songs for Your iPod
12 Secret Pandora workout stations
Classic Rocks, Gym Workouts, Strength Training, Workout Pandora Stations, Pandora Workout Stations, 12 Secret, Secret Pandora, Workout Playlists, 12 Pandora
12 Secret Pandora workout stations - from rap to classic rock! What is your gym workout playlist? Cardio & Strength training stations
Gym workout pandora stations @Lindsay Dillon Ann
12 Pandora workout stations: 80's Cardio Alternative Endurance Training Classic Rock Power Workout Country Fitness Dance Cardio Electronic Cardio Hard Rock Strength Training Pop and Hip Hop Power Workout Pop Fitness Rap Strength Training Yoga Yoga Workout
the 3 best sports bras for larger chested gals :)
Bras Suck, Sports Bras For Big Busts, Larger Chest, Busty Women, Sport Bras, Bigger Bust, Sports Bra For Big Bust, Workout Clothes For Big Boobs, Panache Sports
3 Best Sports Bras for Big Busts. Panache Sports bra seems to be the best for nursing mothers.
Best sports bras for bigger busts :)
the 3 best sports bras for larger chested gals - ill have to look into this! only wearing 1 sports bra to the gym would be nice!!
The Best Sports Bra For Big Busts: 1) Panache Sports Bra 2) Under Armour's Armour Bra 3) Enell Sports Bra Other favorites include: lululemon's ta-ta tamer ($58), CW-X Xtra Support Bra ($65) and Nike's Victory Adjust X-Back ($55). If these picks aren't your style (or price range), when shopping for sports bras, look for: encapsulation styles, wide, cushioned straps to help redistribute the weight, less stretch fabric and wider rib bands to help secure the bra.
the 3 best sports bras for busty women. Cause doubling up sucks. seriously. I need this first one!
the 3 best sports bras for big boobs. Cause wearing two bras sucks!
This tells you your body type AND what types of workouts are better for you AND what types of foods you should be eating!
Fit, Girls, Ideal Size, Lose Weights, Beauty, Size 12, Weightloss, Weights Loss, Body Types
Three Body Types: #1. Endomorph From all three body types, endomorphs are "fat retainers". As an endomorph you will always struggle to lose weight and will have to pay much more attention to what you eat and how you exercise because you are genetically prone to store fat easily. I know. It's incredibly frustrating, it seems downright unfair... The good news is that with the right body type diet and workouts you can get as lean as you want to be :) Well-known in-shape endomorphs are Jennifer Lopez, Oprah Winfrey, Kate Winslet, Cindy Crawford. Bone frame: typically a heavier build with short limbs and large joints, wide hips and shoulders; Soft tissue: tend to be naturally well-covered with fat tissue, even a little overweight; women are softer and curvier, with a very feminine aspect. Metabolism: sluggish, low energy; stores fat easily and holds onto it stronger than all other body types, retains fluids easily. Temperament: caring, patient, tolerant, extroverted, very nourishing, loves comfort (even luxury), good food and being with people. Ideal body type diet to lose weight: avoid (better yet, eliminate) all sugars (including all fruits except berries) and simple carbohydrates (sweets and white flour products and pasta, white rice, potatoes) as these cause a rapid rise of your blood sugar level, which, in turn triggers the release of insulin, the fat-storage hormone. Your nutrition plan for losing weight should be up to 30% complex carbs (starchy vegetables, brown rice, whole grains), about 45% quality protein (chicken/turkey breast, lean beef, whey protein) and about 25% healthy fats: omega 3 sources (fish, seafood) and especially coconut oil, which helps to increase your sluggish metabolism. To keep your metabolic rate up, be sure to divide your daily meals into smaller portions so that you have something to eat handy every 2-3 hours. Also, never end your meals feeling completely full. Strength training: tone-up your muscle mass at least 3-4 times a week at higher intensity to keep your metabolism high and shape up your body. The most effective workout is interval training for weight loss. If you're a woman, consider Curves workout centers - as these not only provide the right workouts for you, but also the motivation and fun of working out with a friendly group of health-minded women. Aerobic exercise: as an endomorph you need more cardio than the other body types to lose fat and keep it off; do at least 45 minutes high intensity aerobics 5-6 times a week, preferably in the morning to boost your metabolism for the rest of the day. In addition, get more active throughout the day - you really need to stay in motion to keep your metabolism up and burning calories. *** If your body type is predominantly endomorphic, you probably hate any type of exercise or intense physical activity. However, keep in mind that of all the three body types, for endomorphs diet alone is NEVER enough to lose weight, keep it off and shape up. Your slow metabolic rate must be boosted consistently with both strength training and aerobic exercise. Three Body Types: #2. Mesomorph Of the three body types, the mesomorph puts on weight and loses it relatively easy with the right diet and exercising routine. Notable examples of in-shape mesomorphs are... Madonna, Britney Spears, Gloria Estefan, Tina Turner. Bone frame: powerful frame, medium build, medium joints, large bones, with broad shoulders wider than the hips (slightly wider for women and a LOT more wider for men). Soft tissue: naturally (i.e., when not overweight) with a lot of dense muscle mass and lean (even without exercising). Metabolism: fast; losing fat and gaining muscle easily, but hard to get really skinny due to the dense muscle mass. Temperament: active, dynamic, assertive, courageous, energetic, even aggressive and competitive, and often risk taker. Ideal body type diet to lose weight: avoid fatty foods minimize as much as possible refined cabs (sugars and white flour products), as they cause rapid weight gain triggering a fat storage metabolism. Eat 3 smaller meals favoring foods high in quality protein (whey, turkey, chicken, lean beef, eggs) and complex carbohydrates (leafy greens and non-starchy vegetables). As a mesomorph, your 45% of calories should come from complex carbs, 35% from proteins and up to 20% from healthy fats (flaxseed oil, olive oil, coconut oil) and omega 3s sources (fish, seafood). Additionally, in between meals have a healthy snack: fruits (except the sweet ones: bananas, pineapple, grapes, mango, watermelon), raw almonds, plain yogurt or various smoothies with the right foods for you, as above. Strength training: strengthen your core with various exercises to flatten your stomach or pilates; tone and shape-up your muscles through light circuit training or body weight workouts 2-3 times a week. Aerobic exercise: keep looking lean and trim through 30-45 minutes of aerobics 3-5 times a week at moderate to fast pace. The most effective aerobic workouts are: various aquatic exercise routines, crunch cardio, hula hoop workout, circuit training, stairmaster, rope jumping, power yoga. Three Body Types: #3. Ectomorph Of the three body types, the naturally skinny ectomorph puts on weight the hardest - whether muscle mass or body fat. Some well-known, in-shape ectomorphs are Angelina Jolie, Paris Hilton, Michelle Pfeiffer, Whitney Houston. Bone frame: long, thin limbs, small joints, light build, with small waist and narrow shoulders. Soft tissue: not much muscle tissue or body fat, typically underweight. Metabolism: fast, not storing carbs as fat; difficulty to gain muscle, low in muscular strength. Temperament: typically hyperactive, sensitive, artistic, highly self-aware, apprehensive, introverted, socially restrained. Ideal body type diet to lose weight: avoid fatty foods, especially animal fat - except omega 3 sources (fish, seafood). Favor foods high in complex carbohydrates (whole grains, rice, nuts, all vegetables) making sure they are about 55% of your meals. Always include quality proteins (whey, turkey, chicken, eggs)- about 30% of your meals and small amounts - i.e., up to 15% of healthy fats (olive oil, flaxseed oil). Strength training: build up your muscle mass through daily moderate-heavy intensity split routine, working parts of your body alternatively and individually with body weight workouts, like a high intensity calisthenics routine or the five Tibetan exercises for increased strength and flexibility. Aerobic exercise: aerobic workouts aren't really necessary for weight loss; but they are important for you so you can release stress (an issue for most ectomorphs), build stamina and improve your heart health: 15-30 min. aerobic exercise 3 times a week, at a moderate to fast pace is enough. The best aerobics? Try some of the fun fat burning workouts. You should know that there is almost always some overlapping between these three body types, but no moving from one group to another. For example, if you are predominantly a mesomorph, you can trim down as much as you can, but will never become an ectomorph. Similarly, you can be an in-shape endomorph, but you still can't pass as a mesomorph. As you can see, you don't need to take a body type test to identify your type. As you age and gain more weight, you may relate better to the typing system of apples and pears body shapes >> Get Your FREE Report "Skyrocket Your Fat Loss" when you subscribe to Brainy Bites, our Complimentary Ezine Read more at original site: http://www.brainyweightloss.com/three-body-types.html#ixzz2HonOg5mzThis tells you your body type AND what types of workouts are better for you AND what types of foods you should be eating! It's fantastic!
This is great, they all look beautiful, don't bash us girls who are a 6 or 8. I work out and eat healthy. This is the way my body is. Left-right: Size 8, Size 12 & size 14. Men will choose a Rubenesque size 14 over a stick-figure size 8 when it comes to their ideal woman. It is based on an online survey of 60,000 men conducted by FHM. The mag found that when shown pictures of three bikini-clad models, 4 out of 5 men said they were more attracted to the size 12 and size 14 models than the model who was a slimmer size 8. The majority of votes went to the size 12 woman, with 41% saying that she had the body shape of their "ideal girlfriend". Almost as many men voted for the Nigella Lawson-esque size 14 model. "A piddling 20% of readers selected our size eight model pictured as their ideal girl-physique," wrote FHM editor Ben Smithurst.
don't set unrealistic goals for loosing weight! all three of these girls are beautiful and toned... they just have different body types
When did it become more desirable to be a stick? -- Curves are womanly. I've drawn both very skinny girls like the first picture, and some girls like the third picture or a bit bigger. Both pretty in the face, but the curvy girl had a much more beautiful body than the first. Usually the "Men's Ideal Size" is for jerky guys anyway. Not always but most of the time. Nice guys care about more than your body size... And smart guys realize what's actually sexy (;.
Beautiful lace dress.
Rehear Dresses, Showers Dresses, Receptions Dresses, Love Lace, Rehear Dinners Dresses, White Lace, Cowboys Boots, Lace Dresses, Bridal Showers
lovely lace dress
Bridal Shower Dress!
New trends 2015: White Lace Dresses 2015
Belted lace dress in the VENUS Line of Dresses for Women great with cowboys boots
lace dress Reception dress
Goals, Laughing, Funny, Originals Weights, Diet Plans, Humor, Funnies, I'M, 6Lbs 7Oz
With my new diet I'm hoping to reach my original weight of 6lbs 7ozs. ( sorry, I did think this was funny!!)
"With my new diet I'm hoping to reach my original weight of 6lbs 7ozs." This cracks me up! Be realistic with your goals :)
New diet plan! now thats funny
With my new diet I'm hoping to reach my original weight of 6lbs 7ozs. I almost peed my pants laughing.
#diet #funny #humor #weightloss #diethumor | www.fdork.com
jewelry box mirror!
Idea, Jewelry Storage, Decoration, Organizations, Fulllength, House, Accessories, Storage Inside, Full Length Mirror
Full length mirror with jewelry storage inside. something every girl needs @ Do it Yourself Home Ideas #storage #solutions #decor
Best Idea Ever! Full length mirror with jewelry storage inside. Need one of these in my dream house in every room!
Best Idea Ever! Full length mirror with jewelry storage inside. Organize When You Accessorize
4. Accessory Organizer ~Full length mirror with jewelry storage inside...amazing idea!!!!
Popcorn seasoning recipes
Italian Popcorn, Popcorn Seasons, Curries Popcorn, Flavored Popcorn, Popcorn Recipe, Martha Stewart, Cajun Popcorn, Movies Night, Popcorn Flavored
Flavored Popcorn sprinkle... Cajun Popcorn, Southwest Popcorn, Curry Popcorn, Italian Popcorn... and i can pronounce all the ingredients
Flavored popcorn recipes-- good to remember for a movie night
More popcorn flavors from Martha Stewart.
Popcorn Seasoning recipes - Curry Popcorn, Southwest Popcorn, Italian Popcorn, and Cajun Popcorn - Martha Stewart. Made curry popcorn (recipe makes a lot for storing later). Use a little less salt than indicated