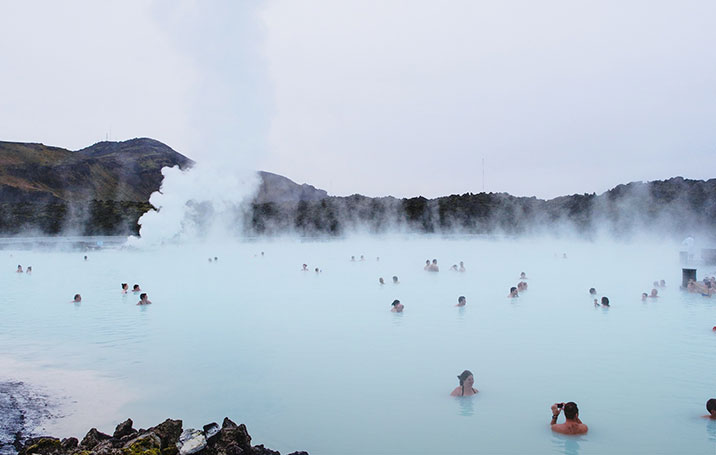 They used Pinterest to find new places to visit
Join Pinterest to find (and save!) all the things that inspire you.
50+
billion Pins
to explore
15
seconds to
sign up (free!)
pink and orange roses lined down the aisle.
Conceptual Events, Events Experiment, Floral Design, Ceremony Decor, Merry Photography, Beautiful Ceremony, Style Me Pretty, Ktmerri Com Events, Wedding Ceremony
Photography by KT Merry Photography / ktmerry.com, Event Floral Design by Karla Conceptual Event Experiences / karlaevents.com/
Wedding ceremony decor
beautiful ceremony setup
via Style Me Pretty by KT Merry Photography
Pinned from
stylemepretty.com
round balloons.
Photo Ideas, Giant Balloon, Cecilia Birthday, Bubbles Gum, Birthday Love, Bella Birthday, 2Nd Birthday, Round Balloon, Business Ideas
Giant Round Balloons
like floating bubble gum balls
Birthday love
Giant balloons - Lark
Pinned from
ivyhouse.com.au
#wedding #tent
Inspiration, Photo Ideas, Engagement Photos, Wedding Ideas, Weddings, Tent, Wedding Photo, Engagement Photo Shoots, Engagement Pics
Tent engagement pic
Chasing Rainbows Kissing Frogs: Vintage TeePee Engagement Photo Shoot
Engagement photo idea
A little wedding tent :)
Wedding photo idea
Wedding#romantic Wedding #Wedding Photos #Wedding Ideas| http://mens-fashion-9980.blogspot.com
Bohemian inspired wedding photo shoot by Megan W Photography for Ruffled. Sigh with happiness!
Pinned from
ruffledblog.com
#pink #canopy
Pink Canopies, Outdoor Living, Ceremony Decor, Wedding Decorations, Mom Patio, Lace Canopies, Dinners Tables, Natural Linens, Style Salons
romantic outdoor living
The Style Salon: Tuscan Estate - Hunter Valley
Soft sheer lace canopy centered over the dinner table on the patio....chandelier in the middle over table
Soft natural linen
Wedding decoration beauty.
Pinned from
thestylesalonaus.blogspot.com
#woodland #table #decorations
Ideas, Rustic Weddings, Wood Slices, Centerpieces, Mason Jars, Woods, Trees Stumps, Cakes Stands, Center Pieces
12 8-9" Rustic Wedding Centerpiece Tier Tree Wood Slice Large Mason Jar
wooden cake stand to use also as center pieces
wedding centerpiece ideas wood and mason jars | Rustic Wedding Centerpieces That You Can Make
tree trunk wedding centerpieces | Tree Stump Cake Stand | Glitter Weddings
mason jars in wedding centerpieces | Rustic Wood Cake Stands + a DIY | Glitter Weddings
#dandelion
Pink Summer, Cabbages Rose, Girls Generation, Flowers Girls, Inspiration Pictures, Mr. Big, Dandelions, Photo, Flowers Types
Inspiring picture cat, dandelion, flowers, girl, lovely. Resolution: 400x340 px. Find the picture to your taste!
Flower girl photo #weddingday
Pink summer wishes...
Mal, remember seeing these giant dandelions outside Cabbage Rose?!
Pinned from
theappleaisle.tumblr.com
#caravan @jonaspeterson
Vintage Caravan, Photo Ideas, Wedding Pics, Color, Cool Ideas, Pretty Photo, Jonas Peterson, Canes, Photography Inspiration
Vintage caravan, wedding pics guy_raw1101
great color, cool idea
Sugar cane
2011 – a year fantastic | Byron Bay Wedding Photographer | Jonas Peterson | Australia | Worldwide
Pinned from
jonaspeterson.com
#colour #diy
Outdoor Wedding, Wedding Altars, Altars Alternative, Unique Wedding, Wedding Arches, Get Marry, Wooden Monograms Letters, Diy Wedding, Fabrics Flowers
wedding arch
30 Unique Altar Alternatives For Outdoor Weddings: Although it's simple, the added touch of hearts on the archway makes the setting all the more special. Source : If you share a sweet, special saying as a couple, create a hanging banner to personalize your ceremony. Source : Are you the crafty type? Channel that DIY charm with fabric flowers, yarn, wooden monogram letters, and the rest of your favorite go-to materials. Source
Colorful DIY Wedding: Stella + Armstrong
Unique Wedding Altar Ideas and Pictures Photo 5
Pinned from
claytonaustinlovestories.com
#magical
Ideas, Tables Sets, Wedding, Summer Dinners, Backyard Receptions, Dinners Tables, Haiku Mills, Dinners Parties, Outdoor Sets
Perfect outdoor setting for a summer dinner party.
table setting
Backyard Reception
[Maui Wedding] dinner table linen/chair set-up
dinner ideas
The Haiku Mill in Maui has been seen all over the wedding and photographer blogs worldwide. It's a stunning and unique wedding venue on the north end of the island.
#whimsical
Outdoor Wedding, Idea, Wedding Receptions, Herbs Centerpieces, Wedding Style, Gardens Parties, French Country Chic, Outdoor Receptions, Rustic Wedding
outdoor reception
Herb centerpiece
via Jeri Ryan & Christophe Eme's French Country Chic Wedding / Wedding Style Inspiration / LANE (instagram: the_lane) AMBIANCE JARDIN
Love the idea of atypical seating arrangements at the reception: French outdoor wedding reception of Jeri Ryan and Christophe Eme. Photography by Elizabeth Messina via The Lane Weddings.
just beautiful tent rustic wedding reception // Country Rustic Barn Farm Wedding Ideas and Inspiration
This would be lovely for a garden party
Pinned from
whiterthanwhiteweddings.com
#masonjars
Blue Mason Jars, Colors Combos, Pink Flowers, Teas Time, Flowers Centerpieces, Blue Jars, High Teas, Bridal Shower, Teas Parties
Tea Party Ideas/High Tea Aqua vases (doesn't have to be mason jars) and pink flowers!!
High Tea Time
Love this color combo! Gorgeous for a tea party or bridal shower!
Love this colour combo! Gorgeous for a tea party or bridal shower! I have those blue jars :)
Pink and Purple Flower Centerpieces | HK - Pink/Purple Wedding Flowers
High Tea, love the blue mason jars with pink roses
Pinned from
blog.amyatlas.com
#rainbow
Wedding Parties, Colors Wedding, Rainbows Bridesmaid, Rainbows Colors, Wedding Ideas, Bridesmaid Dresses, Theme Wedding, Rainbows Wedding, Bridal Parties
Whaaaaat?! Rainbow colored wedding party lol
rainbow wedding bridal party... i love this wedding too. rainbow color scheme is something i've always wanted to do
Rainbow themed wedding! I'd totally do this!
Rainbow bridesmaids dresses. 31 Impossibly Fun Wedding Ideas
Pinned from
greenweddingshoes.com
#forestwedding
Outdoor Ceremony, Aisle Runners, Idea, Forests Wedding, Dreams Wedding, Woodsy Wedding, Outside Wedding, Burlap Runners, Outdoor Weddings
Rustic forest wedding - if only we were having an outdoor wedding. but alas allergies will keep this only a cute idea.
Beautiful woodsy wedding. Burlap aisle runner
burlap runner used as wedding aisle runner
i hate the idea of an outside wedding (FOR ME) but this is absolutely PERFECT!!!! Forest WEDDING!
I don't want an outdoor wedding, but Beautiful outdoor ceremony.
Redwood forest wedding! This is sooo beautiful! A dream wedding!
Pinned from
hifiweddings.com