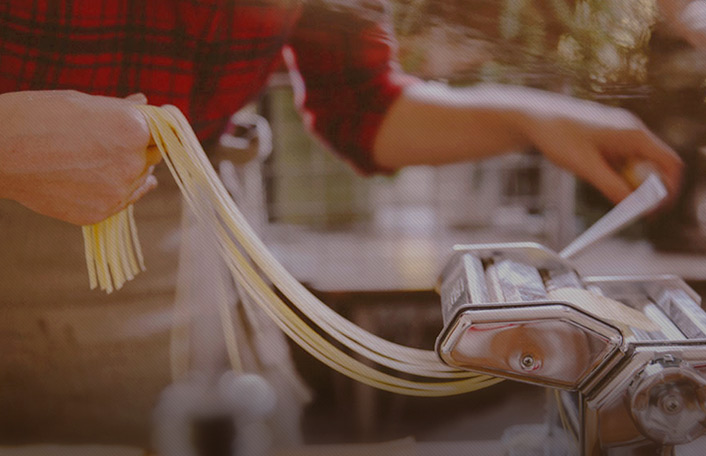 Discover and save recipes, DIY ideas and more
Join Pinterest to find all the things that inspire you.
50+
billion Pins
to explore
15
seconds to
sign up (free!)
Premature Baby / Preemie Babies
---
Back to
Premature Baby / Preemie Babies
Premature Baby / Preemie Babies
NICU Smock Pattern
Nicu Smocking, Free Nicu, Nicu Baby, Preemies Smocking, Micro Preemies, Free Patterns, Service Projects, Smocking Patterns, Sewing Patterns
FREE NICU Smock for Micro Preemies - Newborns sewing pattern pdf - via @Craftsy
Free NICU Smock Pattern that fits most 3-7lb babies. Wish I had these available with my NICU baby
Free NICU Smock Pattern that fits most 3-7lb babies. - pinning this because it could be a GREAT SERVICE project!
Free pattern for NICU preemie Smock pattern.
Pollywog - Products for Preemies
Infants Reflux, Baby Infants, Healthy Snacks, Baby Congestive, Colicki Baby, Reflux Baby, Pollywog Baby, Baby Gas, Nurses Mom
Quick & healthy snacks for nursing moms.
Pollywog Baby Congestion Relief
www.pollywogbaby.com Pollywog Baby Infant Reflux Solutions
Practical Solutions for Infant Reflux, Colic and Baby Gas
March of Dimes Homepage
Healthy Baby, Marching Of Dimes, Rai Money, Preterm Births, Born Healthy, Baby Girls, Premature Births, Baby Born, Births Defect
Helping babies be born healthy!
March of Dimes Article about why "Healthy Babies are Worth the Wait".
One in every 10 babies born in the U.S. is admitted to a newborn intensive care unit (NICU) because of premature birth or another medical condition. Having a baby hospitalized in a NICU, can be frightening, confusing and overwhelming for parents. In conjunction with its national Prematurity Campaign, the March of Dimes has developed NICU Family Support to provide information and comfort to those families in crisis. http://www.marchofdimes.com/mission/mission.html
The causes of stillbirth often are the same as the causes of birth defects, preterm birth and infant death. The March of Dimes supports many grants on genetic abnormalities, placental problems, maternal illnesses (including high blood pressure) and fetal infections, all of which can contribute to stillbirth and other adverse pregnancy outcomes. The ultimate goal of these grants is to develop new ways to prevent and treat these disorders.
March of Dimes: Working together for stronger, healthier babies. The March of Dimes Mission: To improve the health of babies by preventing birth defects, premature birth and infant mortality. We carry out this mission through research, community services, education and advocacy to save babies' lives.
raised money and did the march for babies it felt so good to help because my neice jessica and her baby girls all needed the help of march of dimes
Book about Premature Babies for Siblings / Children
Book Worth, Premature Baby, Sisters Paperback, Littlest Sisters, Siblings To Help, Positive Book, Premature Babies
Preemie book for parents.
Premature Baby, William Seared, Age, James Seared, Baby Books, Seared Parenting, Births, Parenting Libraries, Premature Babies
The Premature Baby Book: Everything You Need to Know About Your Premature Baby from Birth to Age One (Sears Parenting Library): William Sears, Robert Sears, James Sears, Martha Sears: 9780316738224: Amazon.com: Books
Preemie head and body positioner for car seats.
Terry O'Neil, Complete Head, Snuzzler Complete, Summer Infants, Kiddopotamus Snuzzler, Baby, Ivory Terry, Body Support, Cars Seats
Kiddopotamus Snuzzler Complete Head and Body Support Ivory Terry by Summer Infant Inc 403Buy new 1995 643 16 used new from 643Visit the Best Sellers in Baby Toddler Toys list for authoritative information on this products current
Preemie / Special Needs Baby Car Bed
Angel Preemies, Angelguard, Cars Beds, Baby Cars, Preemies Cars, Infants Cars, Angel Guard, Cars Seats, Baby Stuff
Preemie Car Seat | Angel Guard Premature Infant Baby Bed
Angel Guard Infant Car Bed Reviews - http://babystrollers.everythingreviews.net/3876/angel-guard-infant-car-bed-reviews.html
Angle Ride Infant Car Seat Take a look at this amazing new product from Child Source! This transportation solution enables you to bring your newborn home earlier than ever before! Designed for low birth-weight and small infants weighing less than 9lbs and less than 21.5 long. Features: 5 degree raised surface keeps baby's head up to facilitate breathing Fabric harness Deep, fully padded shell pro... #AngelGuard #BabyProduct
Preemie Huggies
Preemies Baby, Gentle Care, Care Preemies, Diapers Bags, Huggi Preemies, Huggi Gentle, Preemies Diapers, Bags Design, Baby Diapers
Huggies Little Snugglers Preemies Diapers. Bag of 30 Diapers: $14.99
Preemie Pampers
Pampered Swaddler, Preemies Minis, Diapers Bags, Size Preemies, Minis Dog Qu, Baby Skin, Baby Registry, Baby Need, Baby Stuff
These are my FAVORITE diapers for the first few weeks. None that I have found are made better for the tiniest babies. I use 7th generation after--but they just don't fit the newborns the way these do. I highly recommend bringing a pack with you to the hospital or packed in your diaper bag to bring to hospital. At marin general these are the ones they provide :) good to register for too! You will go through TONS of these