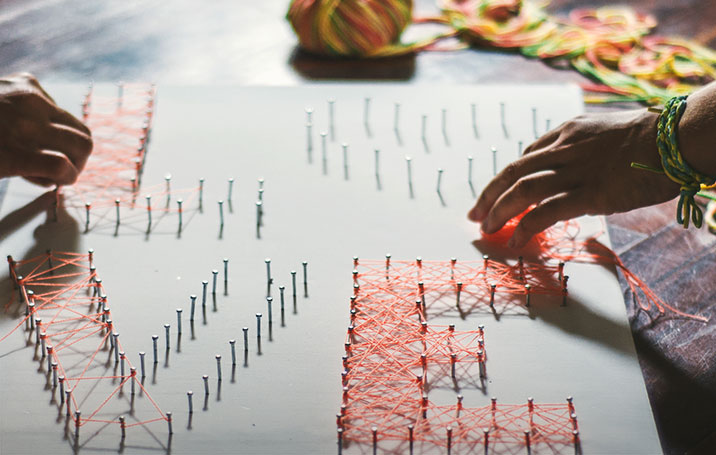 They used Pinterest to find new ways to DIY
Join Pinterest to find (and save!) all the things that inspire you.
50+
billion Pins
to explore
15
seconds to
sign up (free!)
Back to
Social Media Overload
Social Media Overload
Quién usa Linkedin?
White Collars, Social Media Marketing, The Social Network, Usa Linkedin, Linkedin User, Linkedin Socialmedia, Dr. Who, Socialmedia Infographic, Linkedin Infographic
Who Really Uses LinkedIn? #LinkedIn #SocialMedia #Infographic
Interesting infographic on the real LinkedIn Users #LinkedIn #SocialMedia #Marketing
Who really uses Linkedin? #Infographic #linkedin #Socialmedia
Interesting that Florida is underrepresented on LinkedIn compared to population. I guess most jobs here aren't white collar? - epublicitypr.com
Quien realmente usa LinkedIn [infographic]
At DuoParadigms, we're often asked about LinkedIn and its relevance for our clients. This handy infographic explains just what demographic is using the social network.
Pinned from
mapavisual.com
LinkedIn Cheat Sheet
Internet Site, Online Marketing, Internet Marketing, Website, Linkedin Formula, It Work, Cheat Sheets, Linkedin Cheat, Business Success
LexisClick Online Marketing Blog » 2011 » August
LinkedIn -How it works
Pinned from
lexisclick.com
LinkedIn logo
Social Media, Mijn Linkedin, Op Linkedin, Linkedin Profiel, Linkedin Logos, Blog, Photo, Social Cv, Country
Volg ons ook op linkedin https://www.linkedin.com/profile/view?id=115172567
LinkedIn Needs Fresh Consumer Marketing Intern For Mumbai About Linked In: LinkedIn Corporation (NYSE: LNKD) is a social networking website for people in professional occupations. Founded in December 2002 and launched on May 5, 2003,it is mainly used for professional networking. As of January 2013, LinkedIn reports more than 200 million registered users in more than 200 countries and territories.
Mijn LinkedIn profiel: http://nl.linkedin.com/in/marijevaanhold/
LinkedIn Analysis - How Linkedin Works
Social Network, Get A Job, Social Media Tips, Social Media Marketing, Website, Web Site, Job Hunt'S, Linkedin Work, Socialmedia
How to use LinkedIn to Grow Individual Business [Infographic] | Free Download Buzz | Allround Social Media Marketing | Scoop.it
In this video you'll learn: Why LinkedIn is the most powerful social network for business professionals. How to get a job using LinkedIn. How to build a 40,000 person email list. Why you should focus more energy on LinkedIn over Facebook. How to use LinkedIn to sell more tickets to your live events. How to drive More Traffic to your site. How to generate More Sales on autopilot. How to double conversions on LinkedIn Ads. How to use this "secret network" to connect with key decision makers.
How does LinkedIn work Wenn euer Business vergößern wollt oder gerade dabei seid eines zu starten, dann schaut euch unsere Website an: quaksmedia.com Wenn ihr irgendwelche Fragen habt freuen wir uns über eure Nachricht!
LinkedIn started in 2003 as a professional business social network and as of  February 2012, has over 150 million members according to the official press release from LinkedIn. #Marketing #AmericanMarketingAssociation #Business #SocialMedia #School #LIU #LIUPost #LIUPostClubs #Pinterest #Facebook #Instagram
#social media #tip
job hunting - how LinkedIn works
How #LinkedIn Works and Why You Should Care - #Infographic #socialmedia
Pinned from
infographiclabs.com
LinkedIn
Social Network, De Linkedin, Small Business, Website, Social Media, Media Infographic, User Infographic, Linkedin User, Linkedin Infographic
LinkedIn Infographic: What LinkedIn Users Do on LinkedIn. Social Media
Portrait of a LinkedIn user [infographic] by Polly Becker, posted on 6 March, 2012 at 11:37 am, filed under Social Networking and tagged infographic, LinkedIn. Bookmark the permalink. Follow any comments here with the RSS feed for this post. 6Share Read more: http://wallblog.co.uk/2012/03/06/portrait-of-a-linkedin-user-infographic/#ixzz1yLqIB9NB
Retrato de un usuario de Linkedin. Portrait of a Linkedin user.
LinkedIn Tips LinkedIn just went over 150 million users and the average reported income of a LinkedIn user is over $100,000. If you are using social media as a part of your small business marketing, you can't afford to ignore LinkedIn. This infographic paints a picture of who is on LinkedIn and how they are using it to help you craft your approach.
Profile of a LinkedIn User - social media infographic
2. Key Takeaways: The vast majority of users take advantage of the free website access; nearly 80% of members belong to a group; an overwhelming amount of members use the site to research people and companies.
Pinned from
jeffbullas.com
pinterest
Internet Marketing, Pin Boards, Guide To, Marketing Guide, Social Media, The Social Network, Pinterest Infographic, Graphics, Socialmedia
Pin it - win it! The Marketers Guide to Pinterest #infographic #socialmedia
Marketers Guide to Pinterest infographic Internet Marketing Infographics courtesy #PurposeAdvertising
The Marketers Guide to Pinterest [INFOGRAPHIC]-- MDGadvertising has created an infographic explaining the nooks and crannies of the social network. Many brands — such as Etsy, Real Simple, Whole Foods and West Elm — are on board and have already amassed significant followings. You're probably not surprised that 87% of Pinterest users are women. However, you may not realize that the site has a significant age range, with 80% of users fairly evenly distributed between 25 to 54.
ACRL 2013: RESOURCES: Pin it to Win it: A Marketers Guide to Pinterest: "Pinterest, the darling digital pin board that's turned the social media world upside down, is now a top traffic driver for brands. That's a good sign marketers should get their butts up to speed on the latest pinning tips and tricks." ~ Zoe Fox, Mashable, 2/28/12
Marketers Guide to Pinterest Infographic #pinterest #infographic #graphic
Pinned from
infographicjournal.com
Twitter, Internet Site, Funny Pics, Website, Funny Pictures, Web Site, Funny Stuff, Funny Texts Messages, Mom
Twitter! This is SOOO my mom!!!
Dump A Day 1000 Funny Pictures - Part 10
Pinned from
socialmediaworkshops.co.za
Facebook
Offices At Work, Fantastic Pin, Facebook Maine, Offices Facebook, Facebook Timeline, My Friends, Facebook Marketing, Facebook Offices, Facebook Kids
An employee sits in a longue area at the Facebook main campus in Menlo Park, California.
Facebook office at work
Facebook office #facebook
Facebook kids
Facebook.... Keepin in Touch w/ my Friends! xo
Pinned from
edmontonjournal.com