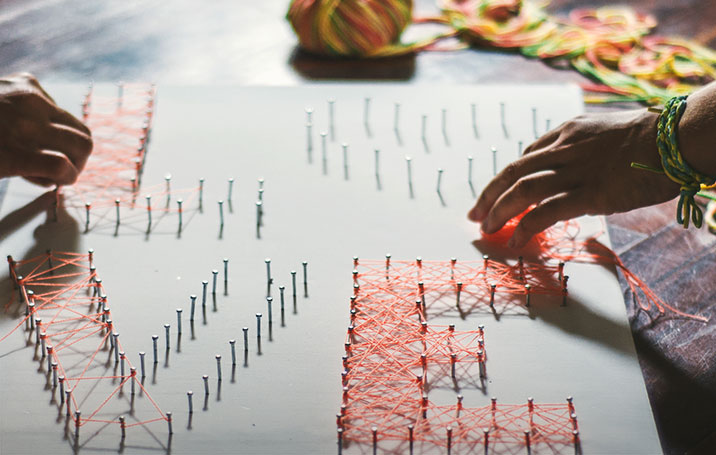 They used Pinterest to find new ways to DIY
Join Pinterest to discover all the things that inspire you.
50+
billion Pins
to explore
15
seconds to
sign up (free!)
Toilets & Seats - Upcycle Reuse Recycle Repurpose DIY
---
Back to
Toilets & Seats - Upcycle Reuse Recycle Repurpose DIY
Toilets & Seats - Upcycle Reuse Recycle Repurpose DIY
must have #camping trip equipment
Camps Ideas, Good Ideas, Equipment Ideas, Toilets Seats, Camps Toilets, Camps Trips, Trips Equipment, Camps Bathroom, Bathroom Outdoor
Camping idea
Must have camping trip equipment. Good idea because i hate having to squat!! Lol
When ya gotta go, when you are camping... Might as well make it comfortable, right? #camping #bathroom #outdoors
Folding Potty Chair for camping trips: For added comfort, screw a plastic toilet seat to your chair. Before using your chair, dig a small hole and position the chair overtop – when you are finished with the toilet chair, cover the excrement with dirt for hygienic purposes. Sit a bucket under the chair and reuse it in the same location -- much like an outhouse -- to avoid having to dig a hole each time you need to use the chair. Wear eye protection when working with power tools.
camping toilet seat inside.
must have equipment idea ... maybe?
DIY Camping toilet ....jut incase
Camps Ideas, Diy Camps, Toilets Seats, Milk Crates, Emergency Toilets, Camping Toilet, Camps Toilets, Camping Outdoor, Diy Projects
Use a bucket and a milk crate as an emergency toilet. Sandy: I say lose the bucket, dig a very deep hole underneath, put a shovel beside it and you have a great camping toilet
camping Toilet Made From a Milk Crate DIY Project
Use a bucket and a milk crate as an emergency toilet. #Camping Checklist #Camping Tips #Camping Gear #Camping Idea #Summer Camp
For people that camp, check out this DIY Camping toilet. No more bushes! This is BRILLIANT! Looks like trash can, milk crate with hole cut in it, legs, and a toilet seat
DIY: Toliet tank to outdoor mosiac planter. Muskegon County Habitat for Humanity has LOTS of toilet tanks for cheap!!!
Mosaics Art, Tanks Pots, Blue Velvet Chairs, Mosaics Planters, Toilets Tanks, Gardens Mosaics, Tanks Mosaics, Stained Glasses, Mosaics Toilets
Garden Mosaic
Stained Glass (and Mosaic art) on Pinterest
Blue Velvet Chair: How to Make a Mosaic Planter and Save the World (DIY) From a toilet tank!!!
Mosaic Toilet Tank Pot
toilet tank mosaic planter
Upcycle for easy outdoor planters!
RECYCLE Vintage Toilet Tanks into Planters! YEP! ♥♥♥ http://ow.ly/9ImYx http://www.facebook.com/TWOwomenANDaHOE
small balconies, small spaces
Cute garden idea for a balcony or patio. #smallspaces
Gardens Ideas, Small Balconies, Tanks Planters, Recycled Vintage, Toilets Tanks, Fleas Marketing, Small Spaces, Vintage Toilets, Outdoor Planters
toilets recycled - Google Search
Rednecks Time, Bidet Toilets, Toilets Seats, Bathroom Beer, Funny, Beer Cooler, Upcycled Beautiful, Master Bathroom, Upcycled Reuse
finally found a use for the bidet that came with our master bathroom
Old Toilets get a New Purpose in life...yes, I'm joking but these were funny!
Get a Brondell Swash bidet toilet seat and put your old bidet fixture to good use! www.brondell.com
Built-in bathroom beer cooler!! LOL
Fish tank
Old House, Fish Aquarium, Aquariumsfish Tanks, Dreams House, Aquarium Fish, Toilets Paper, Toilets Tanks, Aquarium Toliet, Bath Products
Aquarium Toliet
Fantastic Aquarium Design on Toilet Tank
Hook Line and Stinker | Wackiest Bath Products | Photos | Bathroom | This Old House
Toilet decal!
Vinyls Decals, Halloween Parties, Idea, Halloween Decor, Kids Bathroom, Toilets, Googly Eye, Wall Stickers, Monsters Mashed
Bathroom Decoration: Toilet Monster Vinyl Decal
Monster in the toilet decal. Ha! Kids bathroom idea
Great idea for Halloween Party or something.
Toilet Monster Wall Stickers
This might be my favorite halloween decoration!! it's a toilet sticker!
toilet waterfall
Toilets Art, Toilets Weird, Toilets Waterfalls
Cool on wheels.
Wall Photo, Photo Collage, Kind Things, Strange Toilets, Funny Toilets, Funny Pictures, Strange Things, Finding Funny, Wierd Strange Unique On
Funny Toilet Cycle [ More Funny Pictures: http://www.picsgag.com/funny-pictures/ ]
(1) Wall Photos
barbie pink toilet
Pink Girls Bathroom, Barbie House, Barbie Pink, Dreams Bathroom, Pink Mosaics, Mosaics Bathroom, Pink Toilets, Pink Bathroom, Mosaics Toilets
Barbie Pink Mosaic Toilet
my daughter's dream bathroom
gardeny mosaic toilet
Gardens Toilets, Garden Mosaics, Gardeni Mosaics, Mosaics Gardens, Gardens Art, Mosaics Girls, Crafts Deals, Gardens Mosaics, Mosaics Toilets
garden mosaic #case iphone
Garden art ...
craft deals | Tile Mosaic Girl
mosaic garden toilet!
What to do with our old toilets
Sweet Owl, Mosiac, Ideas, Mosaics Art, Bing Image, Bathroom, Mosaic, Diy, Mosaics Toilets
I know this looks odd, and it is. If I'm honest with myself... it's hideous. However, what if I tiled a toilet and put a sweet owl on the back? Huh? Could it be cute then?
Upcycling a toilet? I have no idea what upcycling is, all I know is I don't want this toilet near me. All I can think about it cleaning it, well and looking at it too! Ha! -kjk
sun mosaic toilet
O my gosh, the things that you DIY lol
upcycle - Bing Images
toilet seat mirror :-)
Idea, Toilets Seats, Bathroom Mirror, Toilet Seats, Gag Gifts, Recycled Home Decor, Caves Mirror, Seats Mirror, Man Caves
Hilarious gag gift -- with a fresh seat of course! Lol
Toilet seat mirror #Bathroom, #Mirror, #ToiletSeat, #WC
Toilet seat mirror -I really like this idea for the bathroom in the 'Man Cave'!
Recycled home decor... Man cave mirror!!
If just 1% of American homes replaced an older toilet with a new WaterSense labeled toilet, the country would save more than 38 million kilowatt-hours of electricity — enough electricity to supply more than 43,000 households for one month. (EPA, 2008)
Gardens Ideas, Mothers Day, Flowers Pots, Movie, Nice Ideas, Flowers Planters, Toilets Planters, Green Eco, Recycled Toilets
haha now thats recycling!!!!!! toilet planter
nice idea and u got two of these to do this to
toilet flower pot
Jessie this could be your Mothers Day present
13 Ways To Reuse And Recycle Toilets | Green Eco Services