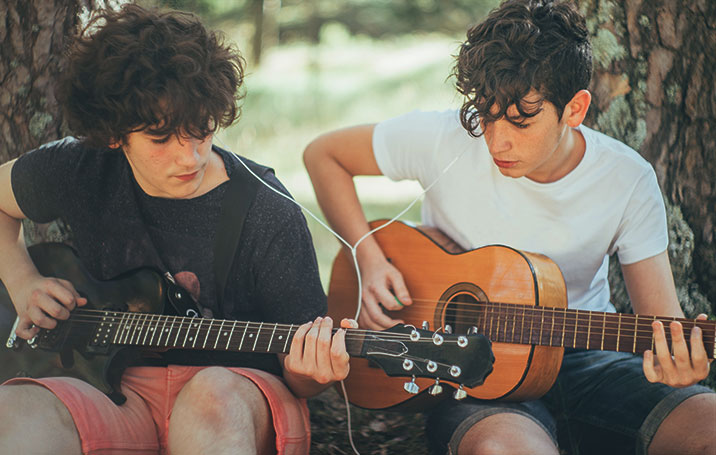 They used Pinterest to find new songs to learn
Join Pinterest to find (and save!) all the things that inspire you.
50+
billion Pins
to explore
15
seconds to
sign up (free!)
Catching fire cast xx
The Hunger Games: Catching Fire TV SPOT #1 (2013) - Jennifer Lawrence Movie HD - Star Hollywood
The Hunger Games: Catching Fire's whole cast #HungerGames #CatchingFire
OH Cant wait!
Catching Fire Photo collage
The Hunger Games Cast Victory Banner Has Them All | moviepilot.com
Catching Fire Capitol Couture Portraits (complete collection.. for now).
Photo Collage, Cant Wait, Catching Fire, The Hunger Games, Catch Fire Cast, Hungergam, Movie, Capitol Couture, Hunger Games Cast
Pinned from
iamthebricklayer.tumblr.com
Anne of Green Gables
Anne Of Green Gables, Green Gables Lov, Gables Great Tv Movie Scen, Books Series, Books Movie Tv, Movie To Watches, Anne Shirley, Favorite Movie, Books And Movie
Anne of Green Gables, Love the books and movies
My all time favourite, ever!!! Love Anne Shirley :)
Anne of Green Gables Beautiful movie to watch and book to read.
Anne of Green Gables~ my favorite movie ever!!
Anne of Green Gables - wonderful book series & movie series!
Pete's Dragon
Pete Dragon Movie Posters, Childhood Memories, Dragons, Petes, Pete S Dragon, Dragon 1977, Kids, Favorite Movie, Disney Movie
Pete's Dragon Movie Poster | Disney 1977
Pete's Dragon, one of my favorite movies from my childhood!
Pete's Dragon! This was one of my favorite Disney movies!
Pete's Dragon (1977) I Used to Love This Movie As A Kid. Want To Watch It Again!!
The Blind Side
Film, Sweet Stories, Awesome Movie, Great Movie, Sandra Bullock, Good Movie, Blinds Side, Favorite Movie, Watches
The Blind Side. What a great movie. Watched this movie for the first time the other day....I cried like a baby.
I love this movie! It is such a sweet story!
The Blind Side is an awesome movie
The Blind Side - Heartwarming! FAVORITE MOVIE
2009 The Blind Side starring Sandra Bullock is a semi-biographical drama film based on the true story of an NFL first round-pick Michael Oher. A feel good movie that won Sandra the best actress Oscar. Worth seeing
North and South
Books, Minis Series, Patrick'S Swayze, Movies, Patrick Swayze, Civil War, North And South, Miniseri, Favorite Movie
One of my very favorite movies and books! I probably first watched this when I was too young to really be watching, but it made an impression and helped me learn compassion. This is also when I first fell in love with Patrick Swayze!
North and South (TV miniseries) - The saga tells the story of the friendship between Orry Main (Patrick Swayze) and George Hazard (James Read), who become best friends while attending the U.S. Military Academy at West Point but find themselves on opposite sides of the war. The slave-owning Mains and the steel producing Hazards lives reflect the differences and the divisions between North and South that eventually led to the Civil War.
North and South Mini Series - another of my favorite movies
The Outsiders
80S Movie, Ralph Macchio, Poster, Toms Cruises, Favorite Books, Favorite Movie, Outside 1983, Books And Movie, Stay Gold
[ OUTSIDERS POSTER ]
80s movie
Stay Gold. Where it all started for most of them :) my favorite movie! <3
The Outsiders (1983). Starring: Matt Dillon, C. Thomas Hall, Ralph Macchio, Patrick Swayze, Rob Lowe, Emilio Estevez, Tom Cruise, Leif Garrett and Diane Lane
The Outsiders (1983) The best book and movie! It makes me cry every time! <3 Stay gold, Ponyboy. Stay gold.
Stay gold Ponyboy...one of my all time favorite books and movies :-)
Pinned from
rollingstone.com
Roots the movie.
Worth Reading, Minis Series, Alex Haley, Anniversaries Editing, Books Worth, 30Th Anniversaries, Favorite Movie, Levar Burton, Alex O'Loughlin
Amazon.com: Roots (Four-Disc 30th Anniversary Edition): Levar Burton, Cicely Tyson, Ed Asner, Sandy Duncan, Ralph Waite, Jr. Louis Gossett, Lloyd Bridges, Leslie Uggams, Ben Vereen, O.j. Simpson, Maya Angelou, Robert Reed, Doug Mcclure, Lynne Moody, Lorne Greene, Georg Stanford Brown, Gary Collins, Ren Woods, Vic Morrow, Brad Davis, Alex Haley, David Greene, Marvin J. Chomsky, John Erman, Gilbert Moses, David L. Wolper, Stan Margulies: Movies & TV
What an education I got from this all time favorite movie.
Roots 1977 TV mini series. Stars: Olivia Cole, Ben Vereen, LeVar Burton A saga of African-American life, based on Alex Haley's family history. Kunta Kinte is abducted from his African village, sold into slavery, and taken to America.
Fried Green Tomatoes
Awesome Movie, Great Movie, Motion Pictures, True Friends, Favorite Moviestv, Good Movie, Fries Green Tomatoes, Fried Green Tomatoes, Movie Music Books
True friends through thick and thin
Fried Green Tomatoes. What an awesome movie.
good movie
Fried Green Tomatoes. Such a great movie.
#2: Fried Green Tomatoes: Original Motion Picture Soundtrack