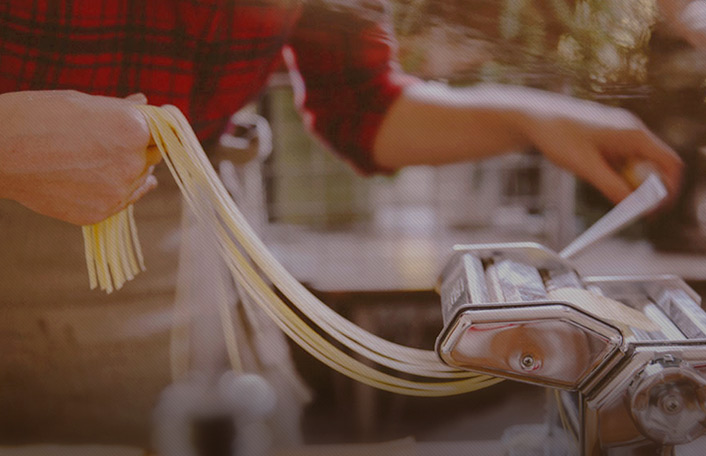 She uses Pinterest to eat healthier
Join Pinterest to find all the things that inspire you.
50+
billion Pins
to explore
15
seconds to
sign up (free!)
You CAN do it!!
Turn, Plans, Dreams Big, Life, Girls Power, Motivation, Favorite Quotes, Living, Inspiration Quotes
There will be healing: She turned her can'ts into CANS and her dreams into PLANS. Inspirational Quotes. Motivational Quotes.
Isn't it time to turn your can't into cans? Dream BIG and live your dreams!
girl power
Currently a favorite quote! "She turned her can'ts into cans and her dreams into plans."
Oh yeah
Cars, Parenting Humor, Boys, Children, My Dads, Childhood, Brother, Bahahaha, Bill Cosby
My mom and i used to wait for my brother cuz he was in middle school then, and she would watch tv with me in the car :)
Bahahaha my dad!
@Kelley Brock for some reason I thought of you with this. All the boys packed in the car. lol.
Bahahaha! So true!! The trick is to not swerve the car!
I don't have human children, but the mental image this creates is hilarious. Ahh, childhood memories....
And you never had a childhood unless you squished yourself up against the car door to avoid said swatting whilst giggling at your advantage.
Definitely for my husband!
Signs, Guns, New House, Design Homes, Front Doors, Country Lyrics, Modern Interiors, Man Caves, Front Porches
Good Lord and A Gun! For his man cave. @Ryan Kortni Kubicina...Ryan needs this for sure!
Protected by the good Lord and a gun... front porch sign!
Love it! want to make a sign with this saying for my new house.
Protected by the good Lord and a gun... add the lovely bullet lights I have makes a great front door sign :D
This house is protected by the Good Lord and a #luxury house design #home interior #modern interior design #home decorating before and after| http://homedesignideas973.blogspot.com
Country Lyrics, for my front porch.
a good reminder to be careful with your words
Remember This, Food For Thoughts, Quote, Truths, Children, So True, Inner Voice, Book Jackets, The Voice
The way we talk to our children becomes their inner voice. SO TRUE!! Must remember THIS!!
Our Childrens Inner Voice #quote Gotta try to remember this :(
The way we talk to our children becomes their inner voice - That's definitely food for thought.
("The way we talk to our children becomes their inner voice" - Peggy O'mara) christianity, christian, christian inspiration, truth, inspirational quotes, brainy quotes, Bible, love, #christianity #quotes #inspirationalquotes #truth
The way we talk to our children becomes their inner voice - and the voice we all either love to hear or hate.
Motivational!
Remember This, Motivation Quotes, So True, No Excuses, Weights Loss, Running Motivation, True Stories, Perfect Conditioning, Cold Weather
true story, i need to remember this
So true, i need to remember this
wow... so true, no excuses! Get it done!
If you wait for perfect conditions you'll never get anything done. Can't wait for cold weather running!
weight loss motivational quotes - Bing Images
If you wait for perfect conditions you'll never get anything done. So true!
Tomorrow morning's run motivation quote...
SO TRUE!
Dream Closets, Amen, Nail Polish, Real Life, Dream Come True, Awesome, Agre, My Life, Pinterest Closet
Save on your dream closet with coupons: http://www.coupons.com/coupon-codes/categories/apparel-%26-shoes-women-14/
Pinterest closet! THAT would be AWESOME!
Opi nail polish
So True! that would be a dream come true :)
my life
Amen to that!...I love my Pinterest closet!
Ooooh, so true. In real life, I'd totally be on What Not to Wear =oP At least I'd get to meet Stacy and Clinton!
So true.
Health Food, Remember This, Food For Thoughts, Quote, So True, Eating Healthy, Healthy Food, Book Jackets, Dust Wrappers
"The food you eat can either be the safest & most powerful for m of medicine or the slowest form of poison." ~Ann Wigmore #quote #health #wellness #nutrition #food #fitness #prep #cook #bake #health food #organic health #health guide
food for thought. so true
Eating healthy is more important than you might think. #healthy #food #quote
This is on my quote board in my room. So true.
So true. I try to remember this whenever I'm tempted by Diet Coke!
Totally true :)
Accomplish, Alway, Dr. Who, Don'T Judge, Definitions, Crosses, Absolut, Admit, Totally Me
Guilty. I did this yesterday. I finished a bunch of tasks on the computer and happily ran a highlighter threw them. Don't judge me. I like feeling like I accomplished something.
Ok I must admit I most definitely do this! hahah
ALWAYS -- lol -- I like a feeling of accomplishment.
I'm so embarrassed to admit this is TOTALLY me
OK, I have to admit I do this! ;) Here's hoping you get everything crossed off your list today!
I ABSOLUTELY do this. Always.
Crossing things off gives me such an accomplished feeling!
♥
New Life, Posts, Inspirational Quotes, True, Life Changing, Father'S, Daughters, Inspiration Quotes, Wise Word
image003.jpg new life
to my daughter's father
Wise words
life changing
You know its true. Try it out some time.
Don't underestimate children!
Daily Reminder, Lady Birds Johnson, Inspiration, Special Education, Children Living, Parents Teachers Quotes, Children Quotes, Teachers Stuff, High Expecting Of Student
My daily reminder
Children live up to what you believe of them. Make it positive! #bundoosweeps
Don't underestimate - especially true i special education
lady bird johnson #quotes #inspiration #saying
Thought provoking for sure.
Word Of Wisdom, Food For Thought, Remember This, Good Ideas, Quote, My Life, Well Said, So True, Good Advice
So true! I need to remember this sometimes.
Food for thought!
.it breaks my heart when I've hurt someone's feelings... I only wish that some people in my life felt the same. DLTudor
Always a good idea... and still working on this one!
well said
words of wisdom - I need to remember this way too often. Sigh.
Great quote and good advice for a lot of people.
I love the different meanings this quote takes! so true..
Makes us "freckled girls" smile!
Life, Inspiration, Quotes, My Girls, Stars, Truths, Things, Living, Freckles
Children's Wall Art / Nursery Decor A Girl Without Freckles is Like a Night Without Stars QUOTE 11x14 inch print by Finny and Zook You know my girl will have freckles.
the truth ;) A girl without freckles is like a night without stars.
My favorite quote my whole life! Love my freckles!
Freckles mean you've lived life!!
Starry Night: Freckles #inspirational #Quote #beauty #innerbeauty #girliequote
This is how I felt... I believe this is how my children feel...
Parenting Quotes, Teenagers Bedrooms Boys, Teenagers Daughters, My Boys, My Girls, So True, My Children, Kids, Being A Parenting
parent quote - so true
To my children - so true
We have to many parents being a best friend to their kids...that's why we have so many spoiled kids with IPhones. It's hard to be a parent and raise them "OLD SCHOOL".
So true! Man, my boys are gonna hate me for a little while! ;)
For my girls... made my cry cause it's so true... moms and dads will go to the ends of the earth for their kids! One day they will appreciate it... ;)
For my teenage daughters XD.
Watch The Corners Of Your Mouth!
Lemonade Mouth, Smile Quotes, Famous Quotes, True Quotes, Remember This, Woods Signs, Mouth Turning, So True, Inspiration Quotes
Simple and yet so true. #quotes #happiness
wood sign.
#Smile #quotes
Your day will go the way the corners of your mouth turn- must remember this!!
Your day will go the way the corners of your mouth turn. so true