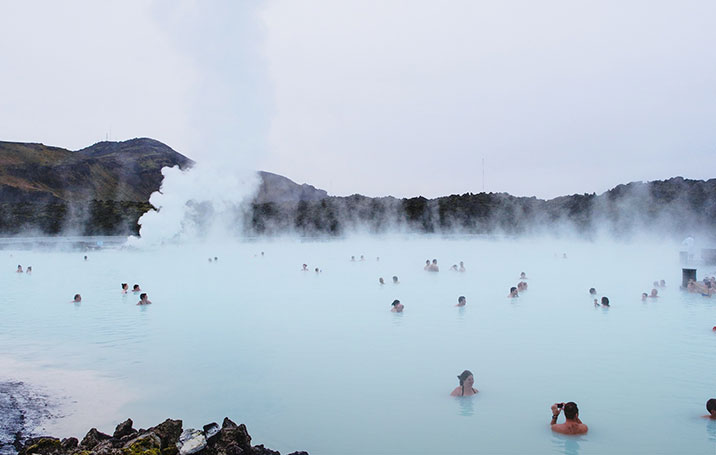 They used Pinterest to find new places to visit
Join Pinterest to find all the things that inspire you.
50+
billion Pins
to explore
15
seconds to
sign up (free!)
4 of the Best Shampoos for Naturals and Transitioners | Black Girl with Long Hair
Long Hair, Trader Joe
Tea Tree Tingle @ Trader Joe's
8 Cheap Staples to Make 10 Natural Hair Products
Nature Hairs Oils Mixed, Hairs Treatments, Hairs Care, Cheap Staples, Co Wash Nature Hairs Products, 10 Products, 10 Nature, Homemade Nature Hairs Products, Cheap Nature Hairs Products
Hair Care.
How to Make Natural Hair Products: 8 Cheap Staples Make 10 Products
8 Cheap Staples to Make 10 Natural Hair Products For twist out drinking mix: 2-3 tbs crisco (I used 3 last time) about 2tbs glycerin (the video said a good squeeze meaning when both sides of bottle touch) 4tbs V05 Condition (I added about another half tbs after mixing to thin consistency then mixed a little more) 2 cap fulls olive oil she said 2 tsp but did 2 capfuls 1 tbs eco style gel (but she used like 2tbs)
Make your own hair treatments at home :)
1-jar-of-coconut-oil-replaces-34-products
Coconutoil, Coconut Oils, 34 Products, Hairs Beauty, Households Repair, Fabulously Things, Oils Replacements, Ky Jelly, Shaving Cream
34 Products Your Coconut Oil Can Replace: From KY Jelly to Shaving Cream | How to Go Natural With Your Hair
Save a bunch of money on 34 products by switching to coconut oil. ;-) No seriously, this oil can do some fabulous things (did you know it can replace KY jelly!?!?). Read more about it's uses for hair, beauty, baby, diet, household repairs and everything in between: #coconutoil #coconut #homeremedies
~ 1-jar of coconut oil replaces 34 products
Just recently discovered this, love it!
Leavein Conditioning, Moisturizer Leavein, Nature Hairs, Products Junki, Giovanni Direction, Hairs Care, Leave In, Hairs Products, Direction Leavein
My favorite leave in conditioner. Giovanni Direct Leave In Conditioner
Great Leave-In Conditioners for Natural Hair
Love it!
Enhancer Smoothie, Nature Hairs, Hairs Styles, Healthier Hair, Curly Hairs, Shea Moisturizer, Hairs Care, Hairs Products, Curls Enhancer
Shea Moisture Organic Curl Enhancing Smoothie, Coconut & Hibiscus. Nutrient rich vegetable butters condition hair, restoring moisture, body and shine. Enhances curls, minimizes frizz and provides curl control. For thick, curly hair. Sulfate-free and color-safe.
The Community Reviews Shea Moisture Smoothie | Curly Nikki | Natural Hair Styles and Natural Hair Care
Good curly hair product!! Love it !
I use this for my daughter's hair. Great on think curly hair. - Beauty Blogger Tips For Healthier Hair | Celebrity News & Style for Black Women
Triple co-signing the Shea Moisture Curl Enhancing Smoothie!! This is a compiled list of the best natural hair care products for black women. Read it on madamenoire.com.
04 Papaya Crush
04 Papaya, Papaya Crushes, Products Xd, Lips Balm, Shops Delipsci, Hangover Cure, Tint Lips, Delipsci Tint
Hangover Cures- tinted lip balm
Hydro Lipid Body Oil
Laboratory Hydro Lipids, Oil Encouragement, Cream Oil, Seeds Oil, The Body, Lipids Matrix, Hydro Lipids Body, Soybeans Oil, Body Oil
lisa's hair elixir + hair balm | Carol's Daughter
Lisa Hairs, Carol Daughters, Hairs Affair, Hairs Balm, Curly Hairs, Balm Carol, Biracial Hairs, Daughters Lisa, Hairs Care Styl
Jada's Dynamic Duo - Carol's Daughter Lisa's Hair Elixr and Hair Balm
lisa's hair elixir + hair balm {Carol's Daughter}