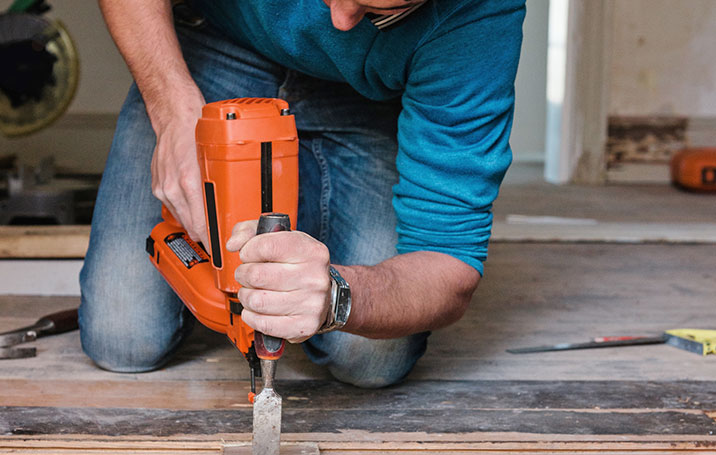 He used Pinterest to redo his floors
Join Pinterest to find all the things that inspire you.
50+
billion Pins
to explore
15
seconds to
sign up (free!)
Retro style stove, neato
Vintage Appliances, Retro Appliances, Vintage Stove, Dreams Kitchens, Color, Kitchens Appliances, Retro Style, Retro Kitchens, Big Chill
Big Chill Retro Vintage Appliances shopping. ? Stoves ? Big Chill Stove
Retro style stove from Big Chill! I'm going to have to decide on a color though, like them all!
Dream Kitchen Appliance
Modern "vintage" stove by Big Chill
really loving this big chill brand that is making all these neat retro kitchen appliances!!! i love this color
SERIOUSLY? I need to start saving NOW so I can replace all the kitchen appliances in the new house with these Big Chill modern (but SO retro) appliances!
Oven | Free Images at Clker.com - vector clip art online, royalty free & public domain
clker.com
hello hello
Pastel, Old Schools, Pink Vintage, Vintage Pink, Vintage Wardrobe, Social Media, Vintage Typewriters, Pink Typewriters, Writing A Books
Own a typewriter. And write a book. So many stories in my head, need to put them down.
Social media management and virtual assistance for bloggers, handmade shop owners, and small businesses.
vintage pink typewriter
Old school...
Royal Pastel Pink Typewriter (vintage)
I want this pink vintage typewriter!
Watermelon Bikes//
Pastel, Mintgreen, Bicycles, Colors Combos, Mint Green, Bike Riding, Bikes, Beaches Cruiser, Vintage Bike
pretty. #pastel #pink #mintgreen Bicycle to help me move forward.
pastel, vintage bikes
A sunny bike ride, on this pastel ride...
Mint Green and Pink Bicycles #springcandy #sorbetchic #pastels
melon pink + mint beach cruiser bikes. LOVE this color combo! What can I do with these colors?
A vintage pop of color.
Old Schools, Vintage Phones, Vintage Turquoi, Color, Tiffany Blue, Interiors Design, House, Telephone, Design Home
telephone :) <3 "I love the colors of the 50's". Reign.
Tiffany Blue Telephone!
Fabulously turquoise vintage telephone. #phone #vintage #homedecor #telephone #modern interior design #home design #luxury house design| http://homedecoratingbeforeandaftergenesis.blogspot.com
I miss the "old school" telephones
Vintage phone. Cool color.
So Classic. French Rotary Phone.
Decor, Estella Bygon, French Rotary, Vintage Phones, Blast, Funky Phones, Dreams Rooms, Rotary Phones, White Vintage
French Rotary Phone. beautiful
white vintage phone
Pip & Estella Bygone Era Treasures
I liked this design on #Fab. French Rotary Phone
fab.com
Quite the pink phone... #vintage
Vintage Phones, Pink Vintage, Vintage Pink, Pink Telephone, Pay Phones, Payphones, House, Pink Phones, Pink Pay
Vintage pink phone
Pink Vintage Payphone
Vintage PINK pay phone........
Hello vintage pink telephone, wouldn't you like to live in my house?
Pink vintage phone. (Slightly off-topic: Remember when the Bradys got a pay phone?)
Pretty in pink
Pink Pink Pink, Vintage Pink, Pink Telephone, Flowers Marketing, Pinkpinkpink, House, London England, Phones Booths, Telephone Booths
Vintage Pink Telephone Booth
Yes, i would put a pink telephone booth in my house.
"Pink Telephone Booth" ~~ It is by Columbia Road Flower Market, London, England, GB
pink , pink... pink, pink... Telephone booth #phone #london #england #british #glam
Vintage pink phone booth
Mint green. Tres chic.
Mintgreen, Vintage Aqua, Mint Green, Rotary Phones, Aqua Mint, Mint Phones, Minti Fresh, Teal Rotary, Green Teal
Minty Fresh!
Vintage Aqua Mint phone
Is it just me or is mint green a really calming colour? #mint #green #mintgreen #phone #telephone #old #ancient #oldphone
machine à coudre, via Flickr. #Vintage
Sewing Machine, Photo
Machine à écrire. Typewriter #vintage Photo: Shehrazad
Écrire, Vintage Photos, Vintage Wardrobe, Vintage Typewritt, Vintage Typewriters, Typewriter Vintage, Shehrazad, Typewriters Vintage, Machine
Machine à écrire. Typewriter #vintage Photo: Shehrazad