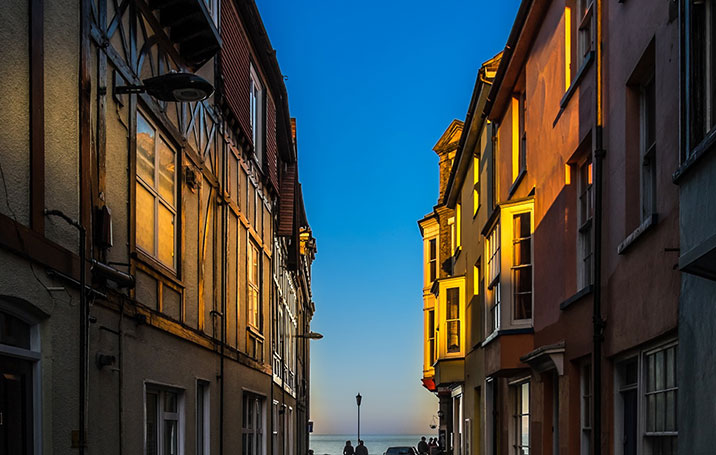 They used Pinterest to explore a new city
Join Pinterest to find all the things that inspire you.
50+
billion Pins
to explore
15
seconds to
sign up (free!)
Lemon Twist!!
Remember, Blast, Childhood Memories, 70S, Lemon Twists Toys, Favorit Toys, Things, Kids, Lemontwist
Remember the Lemon Twist? I used to love this toy...I could do it off and on all day long. #retro #nostalgia #childhood #lemontwist
Get a LEMON TWIST - A blast from the past!
Lemon Twist....one of my favorite toys in the 70s
I can't remember what we called these things - but I spent hours playing with one LOL
Lemon Twist Toy. This was one of my favorite toys as a kid!
Pinned from
Uploaded by user
SUPERELASTICBUBBLEPLASTIC
Remember This, Childhood Memories, Superelast, Comic Book, Vacations Bible Schools, Vintage Toys, Bubbles Plastic, Super Elast, Elast Bubbles
This was always an option in the Vacation Bible School treasure chest. You could probably pass out smelling that stuff. I wonder if it is even legal now.
Vintage Toys / Super Elastic Bubble Plastic I remember this not working very well!
Superelastic bubble plastic
Loved this!
80S, My Sisters, Little Girls, Remember This, Childhood Memories, Fashion Design, Fashion Plates, Growing Up, 80 S
@Kristin Witty do u remember this? Fashion Plates! SO MANY HOURS of my childhood. #80s #memories
fashion plates! childhood memories...
Fashion Plates! I remember my Mum buying me this on a day trip out to Chester. I had so many hours of fun and I wanted to be a fashion designer :) #80s #memories
The HOURS i spent playing with these!!! Fashion plates - this was definitely one of my favorite toys growing up in the 80s!
I loved Fashion Plates! I played with my sister's like this when I was a little girl!
Banana Clips
Big Hairs, 80S, Hairs Clips, Childhood Memories, Color, Hairs Accessories, Hairs Looks, Bananas Clips, 80 S
oh my! Banana clips! I thought these made my permed hair look so good! And i had EVERY color under the sun!!
banana clips! I think I was the only one who had to use a hair clip so it would stay!
childhood memories
Banana clips! Who wouldn't want a hair accessory named after fruit??
I had the perfect "big" hair for banana clips!
Banana Clips!!! Was this the 90s or 80s? Either way I loved these I had all the colors!!
Pinned from
Uploaded by user
Spirograph
Early Teens, Favorit Creative, Creative Activities, 1967 Toys, Vintage Toys, Spirograph, Design, 70 S Kids, Childhood Toys
SPIROGRAPH. A vintage toy and one of my favourite creative activities from childhood early teen years. Wish I still had one... #vintagetoys #spirograph
One of my ABSOLUTELY FAVORITE creative activities from childhood & early teen years. Wish I still had one...
This was one of my favorite childhood toys.
1967 Toy of the Year
A Lesson from Spirograph: Design Observer
Ring toss
Water Games, Remember This, Rings Toss, Childhood Memories, Videos Games, Toys, Plays, Kids, Water Rings
Waterful Ring Toss, at Mamaw's we played with the basketball water game :) @Megan Currie, @Amy Currie, @Terri Steed
Do you remember this? Waterful Ring Toss I used to play this alot before video games
Waterful Ring Toss. Two of my kids had this toy when they were young. I even liked to play with it. It was fun. It was filled with water. You pressed the white button, making the rings float up. Object of the game was to make the rings stack onto two vertical spindles.
Unforgettable toys from the past: Waterful Ring Toss #childhood #memories #nostalgy #RetroToy #1970s #seventies - Carefully selected by Gorgonia www.gorgonia.it
Pinned from
Uploaded by user
Viewmaster
Favorit Things, My Childhood, Viewmast Reel, Childhood Memories, Goldies Memories, 1970 Models, Memories Lane, Circles Disk, 3D Circles
View-Master Red : Classic 3D Circle Disk Viewer : Retro 1970 Model L
Viewmaster. Brings back childhood memories, and my longing to go to the places I see through the lens of this thing.
Feb 4, childhood... one of my favorite things from my childhood... a viewmaster... #fmsphotoaday
Getting Viewmaster reels vacation places....
SWIRL 'N SPIN ART
Art Sets, Spinners Art, Spinning Art, Childhood Memories, Art And Crafts, Doug Swirls, Gifts Idea, Paintings Design, Melissa Of Arabian
Spin your way to exciting new designs without batteries or assembly! This hand-operated, easy-to-clean spinner art set includes four colorful long tipped tubes of paint, twenty-five design cards and a suction cup base to hold it in place.
Tiny little cute spin art set- no batteries!
SWIRL 'N SPIN ART #Gift #Idea
Melissa & Doug Swirl 'n Spin Art Melissa & Doug http://www.amazon.com/dp/B000VNVVN6/ref=cm_sw_r_pi_dp_-Ci-tb1V38NEM
Panasonic Cassette Player in yellow
Favorit Things, Childhood 60S70S, Favorit Childhood, Childhood Memories, Blue, Cassett Players, Memories Lane, Childhood Items, I'M
I had one of these fabulous blue Take-n-Tape cassette players from Panasonic when I was a freshman in high school..by mistake I left it in my locker one night and it was gone the next day. It was my first experience with getting something I loved dearly stolen....
Mine was blue & white. One of my favorite things ever!
Pinned from
Uploaded by user
I had this Record Player
Old Schools, 80S, Remember This, Childhood Memories, Price Records, Fisher Price, Music Boxes, Memories Lane, Records Players
Fisher Price record player - 80s Toys! Yup... Had this. Wooow...
A child of the 80's strolling down memory lane. My boys had this Fisher Price record player.
Fisher Price record player. I remember this from my childhood memories!
Fisher Price "record" player (really just a gussied-up music box, but we didn't care...)
Old school Fisher Price record player
lite brite
Nuestros Juguetes, Brite Pictures, Childhood Blast, Dads House, Lite Brite, Cousins Lite, Childhood Memories Toys, Brite Yep, Schools Lite
lite brite yep. I still have mine!!
old school lite brite picture -
Lite Brite - Loved this! I got to play with it on the weekends at my dad's house.
playing with my cousins Lite Brite!
Vintage cameras!
Art Illustrations, Camera Drawings, Old Camera, Vintage Camera, Vintage Poster, Christine Berries, Art Poster, Vintage Clothing, Camera Art
28 Camera Drawings by Christine Berrie #art #illustrations #drawings #cameras #line_drawing
Vintage Camera Art - 28 camera drawings by Christine Berrie
Vintage cameras to go with your Vintage clothing.
* inspirational illustration *: Cool art posters pertaining to old cameras
vintage poster
28 old camera drawings by Christine Berrie | Doobybrain.com — Designspiration
Original Gamer.
Remember, 80S, Spaces Invaders, Childhood Memories, Videos Games, Video Games, Plays, Atari 2600, 80 S
The Atari 2600 video game console - Remember playing Asteroids?
Brings back childhood memories! Video Games
Atari! This was my absolute favorite. I have the most vivid memories of playing Haunted House, Raiders of the Last Ark, Space Invaders and Pac Man. If you grew up in the 70s and 80s, this changed your little world forever.
Atari video games- Remember Space Invaders and Pac-Man